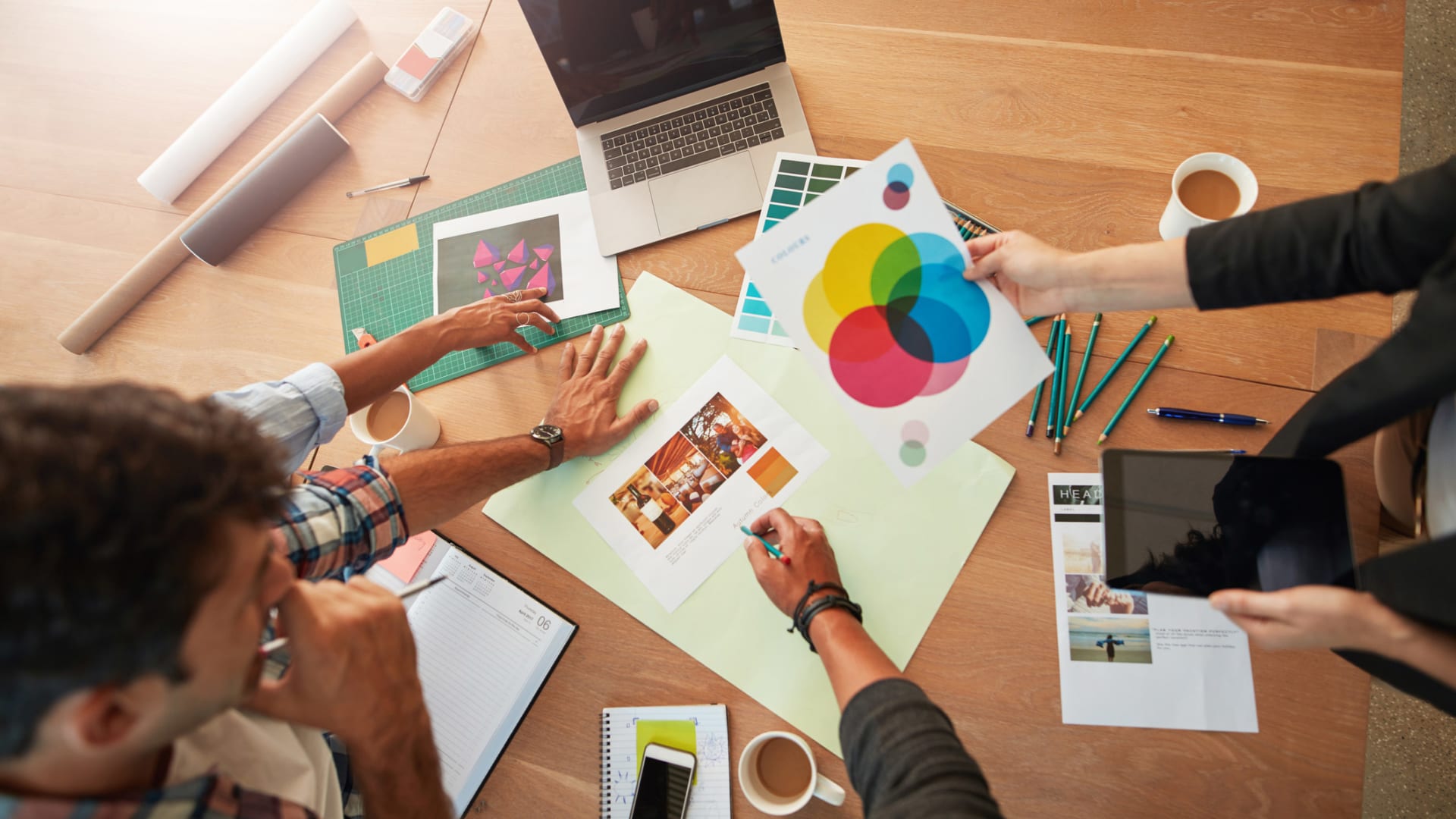 Some startups out there have the wrong idea about design and branding, believing that nimble companies are too dynamic and iterative by nature to spend time on a seemingly static identity. They see it as a waste of time and money. And believe me, I get it. As a branding agency partner, I know that it can be expensive.
But when I start to see articles pop up about how startups can cut corners in branding or how they shouldn't hire agencies, a highly-emotional pursuit is trivialized to, "Hey, what's your typeface and colors?" The power a brand has to create an actual emotional connection with people is devalued.
Yes, I may be biased but I've also launched enough startups to know what separates success from failure. Every product launched in today's market needs to invest resources into their brand, and a brand is more than your logo and color story. You absolutely need to have a vision of who you are, what you truly are offering people, and why they should care. That vision and expression can come from a number of folks: in-house resource, a creative partner, or a freelancer. But know without a doubt that what you get from working with a studio or agency is experience, process, and world-class strategic and creative thinking, not just deliverables or creative assets in isolation.
For startups, there's a temptation to tackle it themselves. But they should know that the processes that tend to work in building a product don't usually apply to brand building. I mean, sure, you can take an "iterative" and "scrappy" approach (read: "cheap and fast") but be prepared to hit some walls. There's a lot of nuance to launching a brand (even "unbranded" brands) and a huge opportunity to make a splash. And believe it or not, startup-style beta-testing your highly emotional value proposition can do a great job of sucking the magic out of your brand.
If you're serious about success, whether with venture capitalists (VCs) or consumers, you should take branding seriously, too.
A clean start
Startups obviously come in all sizes and stages, so I'm not necessarily saying that every small startup should be hiring huge firms to develop their brands. After all, if your response to the question of, "What is your budget?" is, "We're raising money at the moment. We're not sure," then talking to a big branding agency is probably premature. But if you've solidified your product offering and are raising funds, with a plan and high level of confidence it will be successful, you shouldn't be afraid to think seriously about your branding and finding a suitable partner (big or small) to help you out.
When that conversation begins, enter the endeavor as a partnership, without baggage or preconceptions. The best partnerships are built on trust and open-mindedness. Foster a creative environment where you are conscious about the space you make and the space you take. Focus on inspiring folks versus dictating. Push for great thinking and always ask, "why?" and "why not?" A good branding partner will be like a guide, giving you solutions that suit your business goals, scale, and budget--adding value even beyond branding by leveraging relationships with VCs, retailers, and partners. We're approached by startups all the time and we're happy to connect with folks, even just to offer advice.
Just good business
Try not to see branding as just an effort to look good, but as an investment in good business. There are plenty of success stories out there that prove the business impact of smart, strategic branding: For example, Method soap. In the early 2000s, I remember walking the aisles of Target, passing Dial and other legacy soap players, only to roll up to Method's beautifully considered, new-looking packaging for the first time. It was $1 more, but many bought it because it inspires you to envision what it looks like in your house and brings you a nominal sense of feeling fancy or curative. Flash forward to 2021, when you type "soap" into Google once, you're met with a legion of similar apothecary brands re-targeting you. What Target initially pioneered in branding and design has become an entire industry of products hinging on discovery through branding.
Our launch of the direct-to-consumer (DTC) CBD brand Not Pot was similarly innovative for its time. Back then, the CBD market was looked at as the "Wild West" and yet, "oversaturated" at the same time. To counter fear of being perceived as "snake oil," most CBD brands were trying to find legitimacy by making their design and branding highly medicinal, scientific, and, ultimately, rather stale. Not Pot saw an opportunity to create a world built around joy, fun, and accessibility. And in response, they sold out of their initial inventory in less than a week. To this day, they are one of the most revered brands in a highly competitive space.
The truth of the matter is, branding is a key differentiator for startups--one that can successfully bring people into your world and give them a reason to care. To reduce the thinking of "branding" to solely design decisions is a losing formula and quite out of touch. It's 2021, branding is legitimately everything. It's the confirmation language after someone signs up for your newsletter, the code you write, and how you show up on social media. It's how people feel when interacting with you and it's worth getting right.
Sep 8, 2021