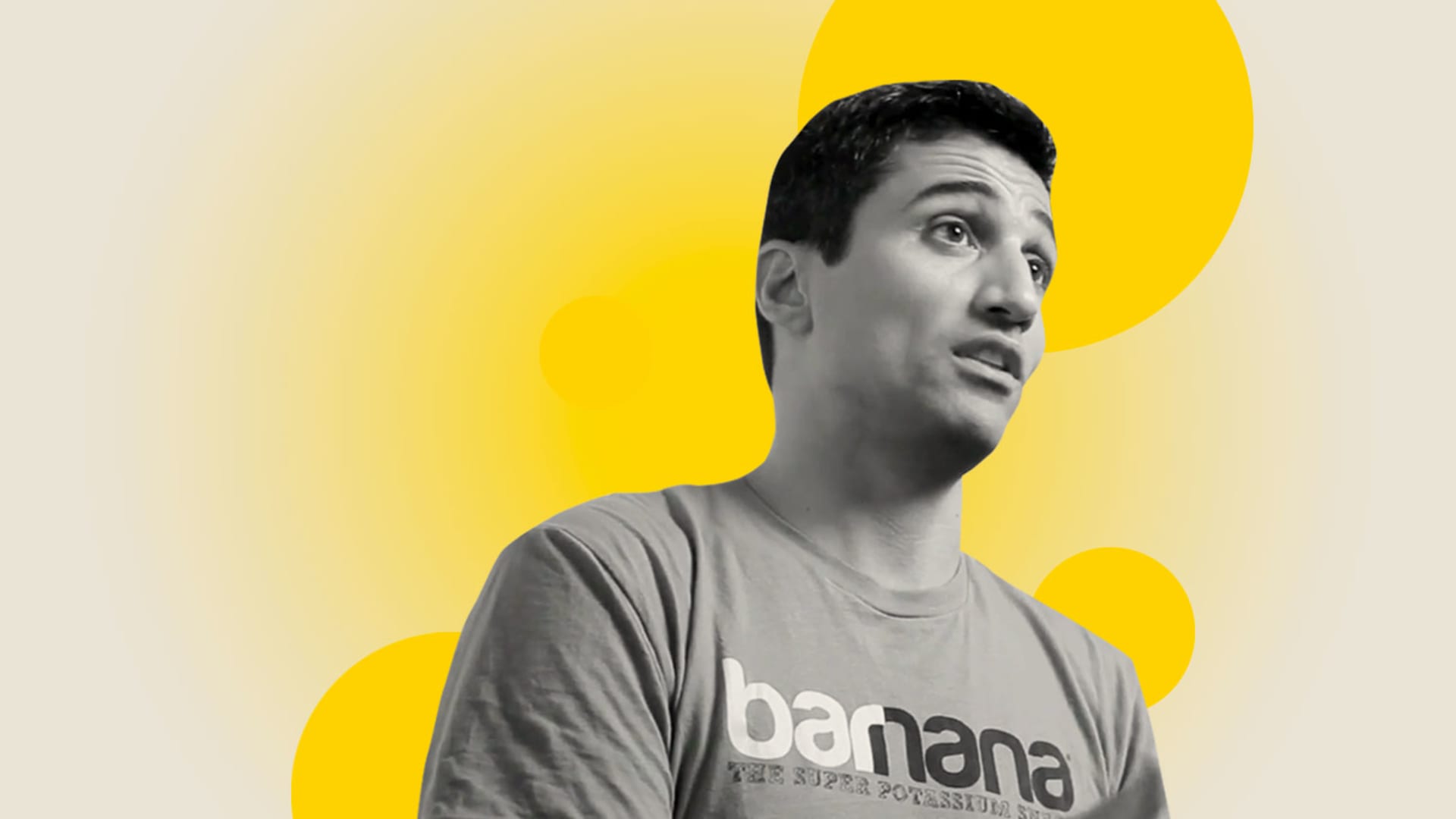 Caue Suplicy, 42, is the founder of Barnana, a San Diego-based snack company that makes its products with bananas and plantains that can't be exported internationally to supermarkets. (The bananas will ripen too quickly to make the journey and the plantains come from an excess supply.) Suplicy hails from Curitiba, Brazil, a city known for its sustainability effort to recycle over 70 percent of its residents' garbage. The former professional triathlete is also a founding member of the nonprofit Upcycled Food Association, a coalition of global organizations aiming to reduce food waste. Inspired by his favorite childhood snack, Suplicy launched Barnana in 2012 after a trip to Brazil when he noticed that local banana farmers were tossing up to 20 percent of their stock, bananas too ripe or too large to be exported. Now, Barnana partners with nearly 2,000 family farms--many of which belong to struggling indigenous communities--in the Amazon to bring its snack to U.S. shelves. --As told to Mary Yang
My dad was an architect, and one day when I was a kid, he brought home a broken skylight. After a few days of leaving it in our backyard, he saw that all the grass beneath the skylight had dehydrated. So he ended up creating this little solar dehydrator, and he started to dehydrate a lot of different fruits. The first ones that he tried were bananas. That was the only sugar allowed in the house because my parents were following a macrobiotic diet. That was my candy.
Fast forward to the mid-'90s, I started to race triathlons. There were not a lot of food companies catering to athletes, and the only nutrition bar available at the time was PowerBar. They were made in the U.S. and by the time they got to Brazil, they cost a fortune. So we had to be creative about the things we brought on our long bike rides. Dehydrated bananas were perfect because they were much smaller than a regular banana and had all the nutrition.
In 2001, I had the opportunity to come to the U.S. and start racing professionally here. I made my way to San Diego, the birthplace of the triathlon. That was the heart of the whole industry. I started eating some of the newer bars and gels that had come on the market, but to me they always tasted a little fake. Every time I went back to Brazil, I'd stock up on dried bananas, and I shared them with my friends. Everyone loved them. They always asked for more, and I'd joke, let's go to Brazil to smuggle some bananas.
In a way, it was a massive secret. Here, no one knew about dehydrated bananas, but in Brazil, that's what everyone ate. I think being raised in a different country allows you to see things with different eyes, with a different perspective. There are some things that you might be able to see that others don't.
As time went by, I saw some of the other Brazilian products that I grew up eating, like coconut water and acai berries, become really popular in the U.S. In Brazil, coconuts were just a commodity. You went to the beach and there was someone in an old, beat up VW van selling coconuts out of the back, and you'd just put in a straw. Then all of a sudden, you had Zico and Vita Coco everywhere. That's when I was like, hey, wait a minute. I think there is an opportunity here.
To me, the U.S. is home now because I was able to start this business here that impacts a lot of people's lives. We generate jobs--I now have 20 employees earning money because of this thing I created. I think all immigrant stories are different. Mine was a very positive one. I came to race, to do something that I loved, and I got to meet a lot of people who were also passionate about the sport.
The mentality I built as an athlete was fundamental for going into business. When you're racing, it's very rare that things go right. You prepare yourself mentally and physically to endure all the things the day might throw at you. It could be that you arrive at the race, and it's a very cold and choppy swim. So you have to be prepared to swim with waves. It's very difficult to prepare for all these different things.
The biggest lesson I learned was not to ever panic. If you're racing and something goes wrong--let's say you have a flat tire--you cannot panic. You've just got to focus on fixing that problem so you can get back to the race as fast as possible. In business, it's the same--you're trying to sell a product, and then all of the sudden, there's a port closure and your product doesn't arrive. We've seen a lot of those issues during the pandemic.
It was tricky. We sold our products in airports, at convenience stores, at LinkedIn, Google, Facebook offices--that all disappeared overnight. I jumped on a call with my board to make sure they would help if necessary, if sales went down. Luckily, that was not the case. Grocery stores like Costco kept saying, "We need more product!"
If the pandemic had hit five years before, it would have been a different story. I had less experience and my team was a lot younger. Now I have a team of really experienced people. Although they'd never experienced a pandemic, they've dealt with hurricanes and port closures. If you are on a team and you know you have the best coach and your colleagues are really good players, you look at the situation in a better way--I know it's going to be bad, but I feel confident that my team is a good one.
May 13, 2021