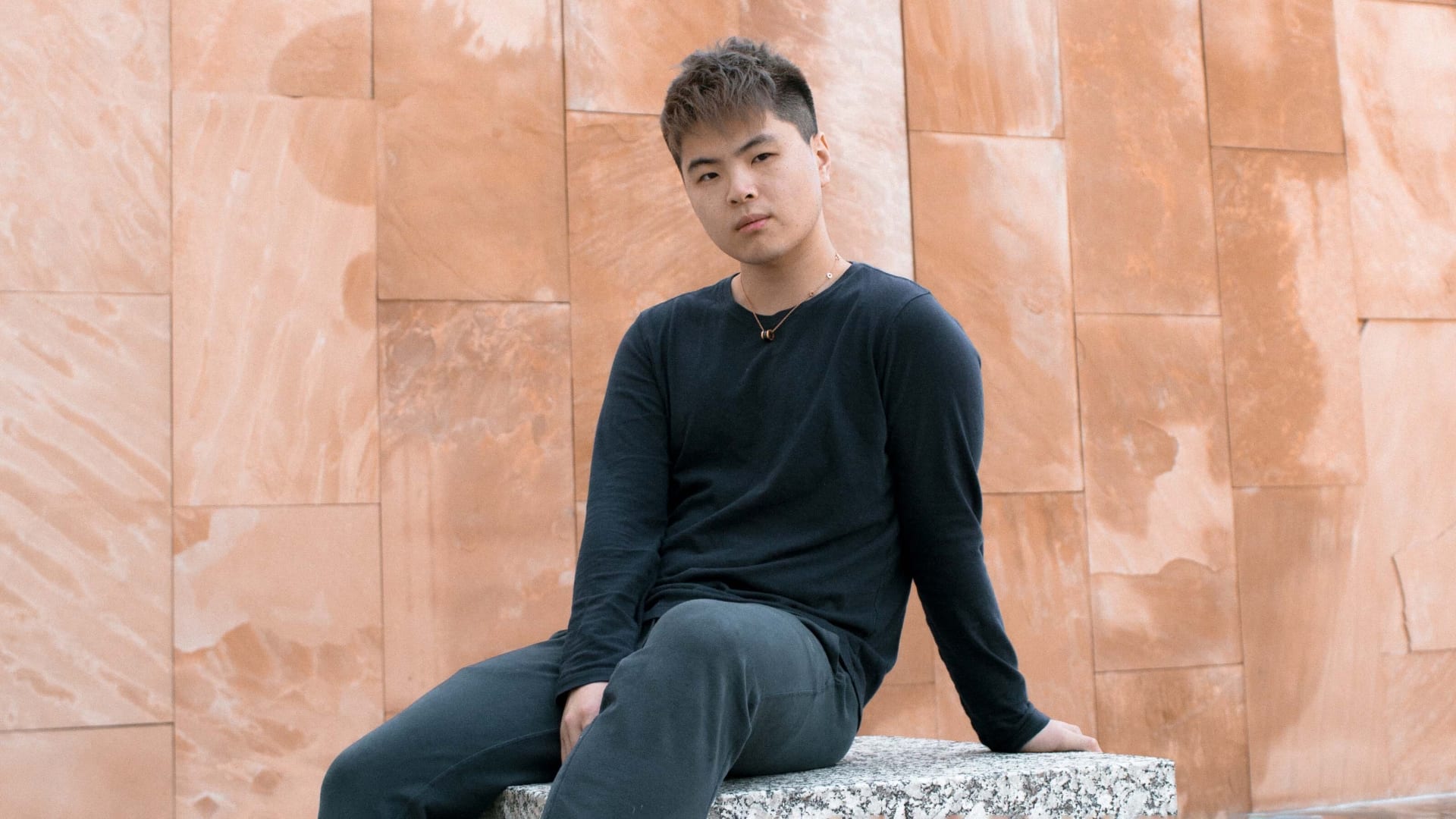 Jason Wong is the 23-year-old founder of Doe Lashes, an online eye beauty brand known for its easy-to-apply, stick-on, ultra-fine Korean silk lashes. Since its launch in October 2019, the brand has amassed a cult following among hundreds of thousands of young people on social media. According to Wong, Doe is on track to generate more than $5 million in revenue by the end of 2021, up from $120,000 in 2019. But Doe is hardly Wong's first venture.
Eight years after moving from Hong Kong to the U.S., Wong, then 14, launched an online T-shirt shop. At 19, he created a coloring book called The Holy Meme Bible, featuring a collection of that year's most popular trends, and he sold $200,000 worth of books overnight. At 21, after noticing his girlfriend struggling to put--and keep--on her false lashes, he set out to create a lighter-weight product that would fit any-size eyes. While Wong has never worn lashes before, he's a passionate product designer, and says the beauty industry is a space that rewards creativity and hard work. "That's what I think America is," says Wong. "We came here, and there was an abundance of opportunity for us to create." Below, he reflects on what has kept him going as an entrepreneur. --As told to Mary Yang
My mom and I immigrated to America in 2005 when I was eight years old. Coming from Hong Kong, where the majority of people have a Chinese background, it was a cultural shock to see how diverse America was.
When I was in seventh grade, my mom remarried and moved to Canada. She couldn't take me with her. It was easier for her to settle in first before applying for me to live with her in a different country. I went to stay with an uncle, who converted his garage into a bedroom. My aunt and uncle owned a Chinese takeout restaurant in Lawton, Oklahoma. They wanted me around after school, to help out as a cashier, and it was also a way to keep an eye on me.
My school friends never knew I lived in a garage; they never knew that I was working. I was afraid it would alienate me, because no kids at that age were living the life I was living. After school, everyone went home or had soccer practice; they hung out with friends, had sleepovers--I didn't get to do all that.
I only sat at the register when there were customers, and for the most part it was pretty empty. So I'd grab my Acer laptop and sit at a table for six or seven hours until the restaurant closed at 9 p.m. I was going on forums, reading blogs, watching YouTube. At a very young age, I was able to see how big the world really is: There's more to it than just restaurants, than being a doctor; there are people creating stuff, people who are entrepreneurs--I learned all that through the internet.
Back then, YouTube was in its infancy, and I watched a lot of Asian YouTubers like Ryan Higa, David Choi, and the JK Crew, who started in the 2010s. Seeing people who looked like me succeed by being themselves gave me the confidence to pursue my passion. Later, when I became friends with these Asian YouTubers, I told them, "I owe it to you. By putting yourself out there, you inspire so many kids who look like you; you show them it's possible to make it."
My story doesn't entirely revolve around my past struggles, but I've found that people appreciate vulnerability. Everyone's trying to create a perception of their life that they boost up on social media. People have this kind of unrealistic expectation of what entrepreneurs are like, living the jet-set life. I ate cereal for dinner last night.
At Doe, I was by myself for the first year. I was working 16- and 17-hour days. I did everything--social media, design, supply chain logistics--and that really allowed me to know whom to hire and what to look for in an interview. Now we have about 12 people, and I appreciate every single one of them because I've done every single job. It's tough to lead a team effectively if you've never been in the battlefield yourself.
You don't go on a computer, tap some stuff, and make a lot of money. There's a lot of heartbreak that goes into it.
During our first year, we ran out of stock during Lunar New Year because we failed to plan ahead--suppliers basically shut down for the holiday. We had to shift our focus to generating leads, sending emails to say "We'll be back soon," and making the products we did have in stock more attractive. If you don't have products, you can't make a profit, and we had to work extra hard to close the gap. I didn't celebrate that year. I don't have family in California, so I would have had to leave for an entire week to see my mom in Toronto. It was like missing Thanksgiving--you spend time for family away from family.
Early on, I also made the mistake of trying to emulate other brands. When we first started, Doe was called "Doux Lashes." Doux is French for "soft and sweet," which I felt translated into our product: a soft pair of lashes that will look sweet on you. In my head, the branding made sense. But I was assuming that I needed to mimic the look of European and Western beauty brands.
Two months after we launched Doux, I met beauty entrepreneur and YouTube celebrity Michelle Phan at a party, and we quickly became close friends. I pitched on her my beauty brand. She's seen thousands of beauty products, and Doux, at the time, wasn't exciting to her. But she saw potential in me as a founder, so she advised us a lot early on.
She said, "Hey, why don't you change the name, because Doux isn't really memorable. You need something that has a more cohesive branding. How about the name Doe--like deer? 'Cause deer have a lot of eyelashes."
I took that concept to a branding agency in South Korea, which has become the epicenter of new, exciting beauty brands. When you look at what's on shelves in the U.S., much of the packaging is white with black text in some sans serif font. In the South Korean and Japanese markets, packaging is bright, it's colorful, and there are a lot of fun shapes. We went through 60 different designs before landing on our brand colors now, soft pastels, which I felt better conveyed our main selling point, very soft lashes.
Changing up our brand was the biggest catalyst to our growth. The bulk of the response to our launch came from Asian influencers; they identified with our packaging and liked the Korean silk, and their support really pushed us forward. While the Asian community helped us get off the ground, in a way our audience felt limited. This product is for everyone. Showcasing that in our marketing and making a conscious effort to hire more diverse models is our next big goal.
I like Jack Ma, the Chinese equivalent of Jeff Bezos. His life story is full of failures. He didn't make it as a KFC cashier, and he got rejected from the schools that he wanted to go to. He didn't start Alibaba until his late thirties. If you ask me, who is successful? It's someone who failed, many times, but still went back and made it work.
Apr 29, 2021