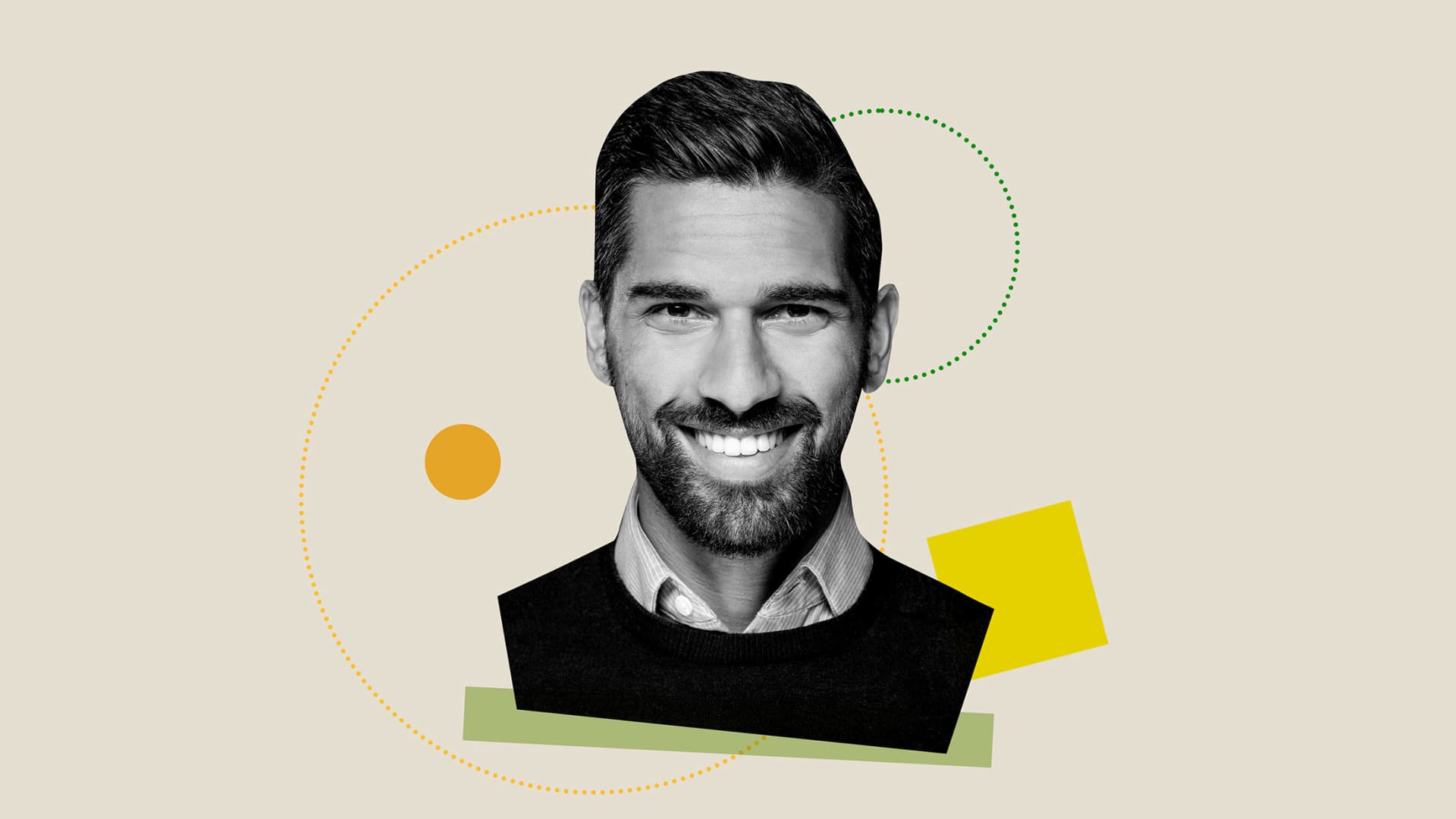 Gihan Amarasiriwardena doesn't believe in multitasking. The 32-year-old president and co-founder of Boston-based business apparel company Ministry of Supply says using the same part of your brain to do similar tasks--like reading emails during meetings--makes it hard to get anything done.
Still, he hates wasting time. So Amarasiriwardena says he embraces parallel processing, a computing method that entails using separate parts of a machine (in this case, your brain) to achieve multiple goals. Example: Every morning, he works both his mind and body simultaneously because he says neither goal distracts from the other. The MIT alum goes on what he calls his "triple-layer active" commute: run to work while listening to an audiobook or podcast--he's learning to speak Norwegian. In pre-pandemic times, Amarasiriwardena would jog the five-and-a-half miles to his office, but now most days he ends up back home.
In March 2020, Ministry of Supply responded to the pandemic by temporarily shuttering its six retail stores across the U.S., which Amarasiriwardena says depended heavily on tourists and generated a third of revenue. "We're a company that makes clothes for the office, business travel, commuting, weddings," he says, "Those are all things that weren't happening last year." Like a lot of clothing companies, Ministry of Supply started making masks and tweaked its line of products for the work-from-home environment, turning dress pants into joggers. The company ended the year with $12 million in revenue in 2020, down from $14 million in 2019.
In some ways, the shift to working remotely was the tougher challenge to solve. For a self-proclaimed productivity geek like Amarasiriwardena, initially, the move was unsettling. His team found it difficult to sync their work, which was important for a company where one person's role is often dependent on another's, and tried to schedule more online meetings. But upping screen time led to more fatigue, he says: "At the end of the day, you've had six hours of Zoom meetings, and you haven't had any time to actually get your real work done."
Now, more than a year into the pandemic, Amarasiriwardena says the 16-person team at Ministry of Supply has a highly effective workflow that has, among other things, helped his team stay motivated and avoid burnout.
Here are three hacks Amarasiriwardena plans to keep to ensure that his team stays productive.
1. Change up the pace.
The kind of work that happens at Ministry of Supply depends on the week. To stay on the same page during the pandemic, the company adopted Scrum--the workflow framework that emerged in 1995 and became popular in the tech industry over the past decade. The company rotates between "sprint" weeks, which involve focused, asynchronous work on projects, and "operate" weeks when the team handles most of its logistics communication. "One week you may have more meetings, but then the other one is like deep work," he says. "It's engaging a different part of your brain."
Amarasiriwardena says alternating weeks keeps things moving. "When every week looks like the week before," he adds, "it becomes monotonous. And that drives a lot of burnout."
The Scrum framework looks different at different companies. "You inspect, you adapt on what could be better, and you eventually find a way that everything gels together," says Avi Schneier, a principal consultant at Scrum Inc., the teaching organization founded by a co-creator of the concept.
2. Motivate and celebrate.
Every Monday morning, during a 15-minute all-staff Zoom call, the team kicks off the week by watching a prerecorded customer interview put together by the company's customer experience manager. Amarasiriwardena says it helps remind the team of their purpose while also inspiring new ideas. "It's a good way to ground ourselves because our inspiration for our product comes from the lives that our customers are living, particularly right now," he says. "We want to know what's changing, what their closet looks like."
On Fridays, the team closes out the week with a creative session, during which members can pitch new ideas or share about a passion project. Amarasiriwardena says celebrating accomplishments reenergizes the team while winding down for the weekend.
3. Embrace the best of both worlds.
During the pandemic, operate weeks, which are more social, have been important for maintaining a human element to work, says Amarasiriwardena. Now, as most of the team is vaccinated, he says they're planning for a partial return to in-person work. Once that happens, Amarasiriwardena says everyone will go back to the office for operate weeks, but sprint weeks will stay remote.
"Our goal is to be a hybrid team," he says. "Our customers are going to be experiencing a life like this, so we think it's important to evolve with them."
Jun 1, 2021