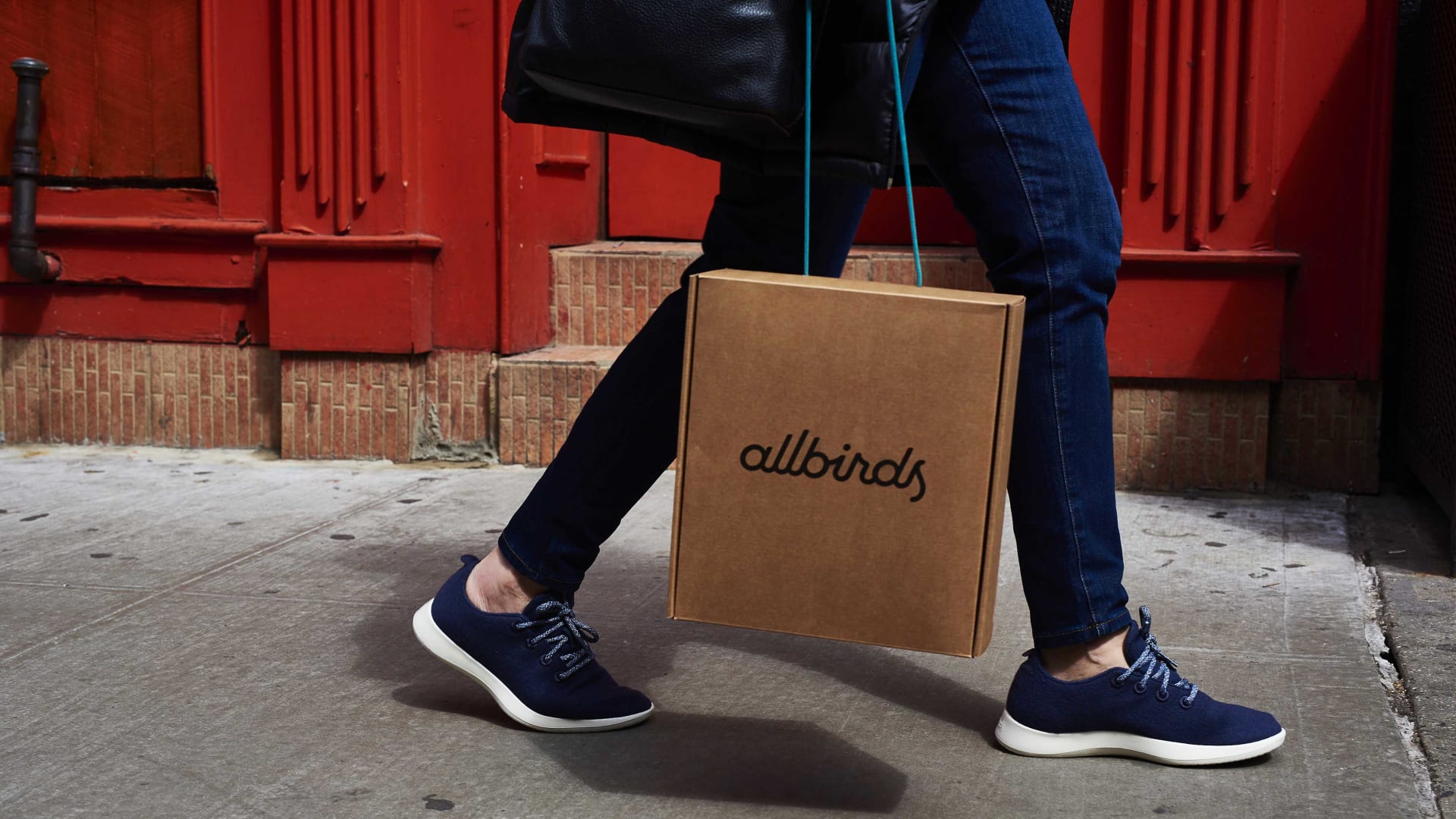 Normally an IPO prospectus focuses solely on the company being listed. Not so with Allbirds, the shoe company, which decided to use its IPO soapbox to pontificate on how other companies should follow its lead and roll out not just initial public offerings, but sustainable ones.
Allbirds has made a name for itself in the crowded shoe space by claiming sustainability accolades. Its shoes are made from sustainably-sourced Merino wool, with insoles from castor bean oil, laces derived from discarded plastic bottles and soles made of sugarcane. The company says it wants to "reverse climate change through better business," including investing in regenerative agriculture and renewable energy. The sustainability strategy has made Allbirds quite popular, though not yet profitable. Allbirds filed its IPO prospectus August 31st and its debut trading on Nasdaq is coming up soon.
"We've had lots of other companies that came to market that were sustainable and had great ESG credentials pre-IPO, but I think what Allbirds is trying to do here is establish a public reporting protocol around this process: if you want to use the label SPO, or Sustainable Public Offering, this is their proposal for the framework that those companies would use," says Evan Harvey, Global Head of Sustainability at Nasdaq.
BSR, a prominent consulting firm specializing in ESG (Environmental, Social and Governance), hosted an advisory council composed of Allbirds representatives and stakeholders that hatched the framework "SPO Issuer Criteria." Allbirds noted in its IPO prospectus: "Our vision is that Allbirds' initial public offering will lay the groundwork that can be used by other companies for future SPOs. We are leading by example through our commitment to establishing rigorous, objective, and clearly defined ESG criteria and holding ourselves accountable to meeting those criteria. ... We believe the SPO framework establishes meaningful Issuer Criteria against which an independent third party can assess us and, in addition, provides a repeatable framework that other companies can utilize."
ESG Rating: the issuer should appear in the top third of an independent, credible ESG third-party ranking prior to the IPO.
Mission and Purpose: the issuer should spell out "how positive social and/or environmental impact is embedded in its business model, products, and services as they relate to key stakeholders (e.g., customers, employees, suppliers, shareholders, and external stakeholders) as evidenced through company reporting." If the issuer is a certified Public Benefit Corporation like Allbirds, this meets the criteria. The issuer should commit to reporting annually on its ESG performance using frameworks such as the Sustainability Accounting Standards Board (SASB), the Global Reporting Initiative (GRI), or an integrated reporting approach.
Climate and Environment: the issuer should disclose climate-related risks according to the Task Force on Climate Related Financial Disclosures (TCFD) recommendations. The issuer should also disclose its carbon emissions, including those of its supply chain and sphere of influence, commit to net zero emissions by 2040, and do its part to help achieve the goals of the Paris Agreement on global warming. The issuer needs to have environmental, health and safety policies and programs.
Value Chain: the issuer needs to have environmental and labor rights programs in place for its supply chain and be able to monitor and report on progress.
People: the issuer needs to have employee diversity targets, programs and training and report on pay equity. It needs to guarantee its employees a living wage and have a human rights policy in place.
Governance: the board needs to oversee ESG at the company through board committee work, and tie executive pay to ESG performance. The board itself should be diverse in its makeup. The issuer should have a Chief Sustainability Officer, an ethics policy, and a whistleblower hotline. And finally, "Issuer commits to align, within six months of IPO, its policy advocacy, political contributions, and trade association engagement with these sustainability criteria."
The Allbirds SPO framework may be foreshadowing future mandatory ESG rules for issuers; the Biden Securities and Exchange Commission is currently looking closely at ESG, and the EU and other markets already have some requirements. "We don't know what shape it will be in, or how difficult it will be for companies to manage, but there are regulatory signals flashing here in the U.S., just like there are in the rest of the world," says Harvey of Nasdaq. The SEC recently approved a Nasdaq listing requirement on board diversity. Nasdaq itself has no plans to create ESG rules for issuers.
Nasdaq does offer advisory and benchmarking services for companies wanting to learn more about ESG, and demand for all things ESG is exploding. "We used to have questions about 'why', says Harvey. "We would talk to companies about why it's important to engage on ESG. Now, the conversation is almost entirely about how." Allbirds thinks its six steps to an SPO can provide the roadmap.
Sep 21, 2021