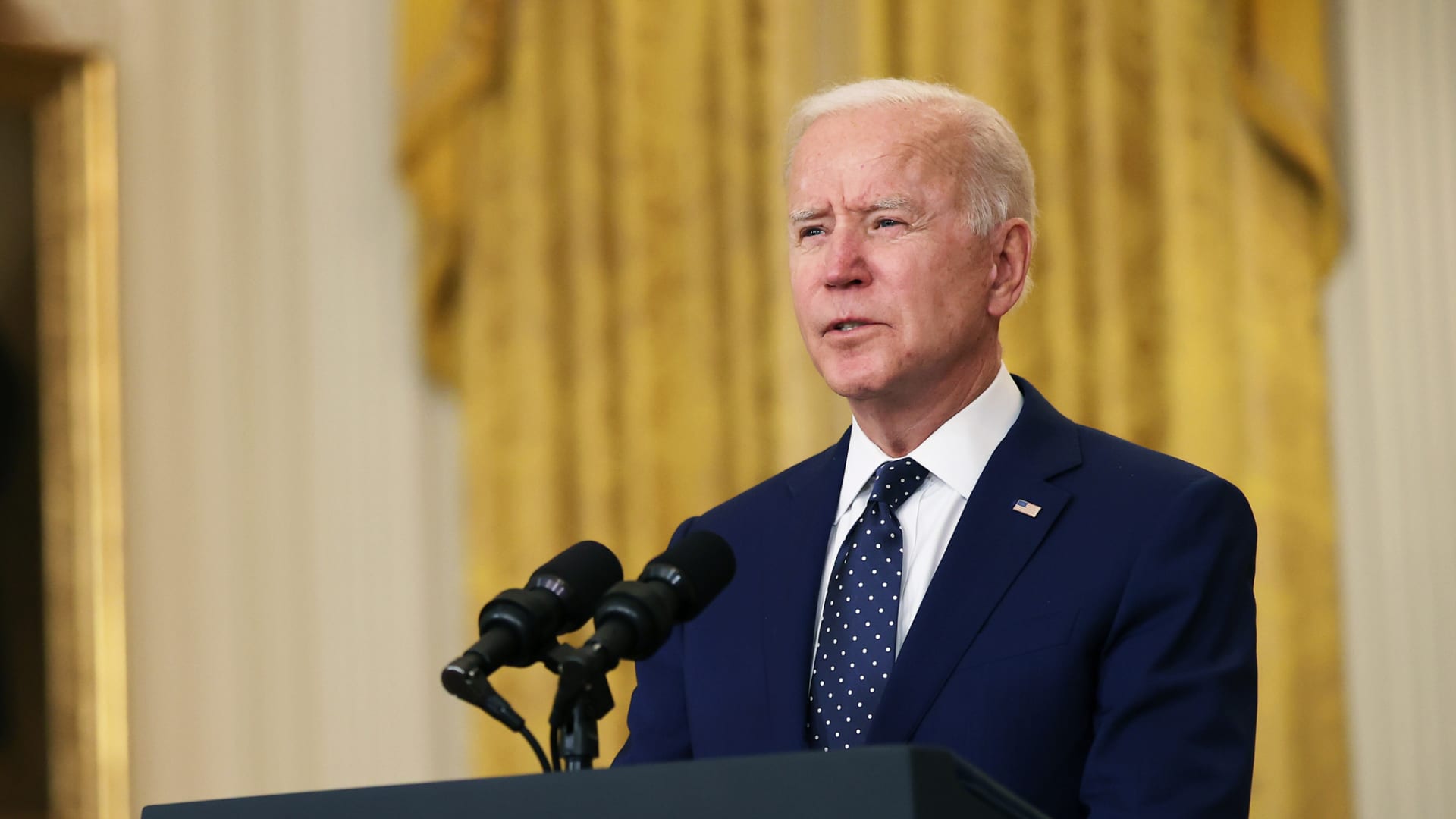 In these topsy-turvy times, U.S. businesses are actually asking government to regulate them.
In the run-up to President Biden's three-day climate summit opening on Earth Day (April 22), 408 companies and institutional investors signed an open letter to the Biden administration asking for more aggressive targets on climate. Signatories such as Apple, Ford, Amazon, and McDonald's called for the president to adopt a U.S. target of cutting greenhouse gas emissions by at least 50 percent below 2005 levels by 2030. The president is widely expected to comply.
"To restore the standing of the U.S. as a global leader, we need to address the climate crisis at the pace and scale it demands," reads the letter. Specifically, business leaders are imploring the U.S. to adopt an emissions reduction target that will place the country on a credible path to reaching net-zero emissions by 2050.
Though the letter primarily focuses on encouraging the U.S. government to act, you can expect businesses large and small will need to step up.
To make the massive changes needed to contain global warming as outlined in the 2015 Paris Agreement, which the Biden administration re-signed on January 20--his first day in office--companies will need to not only invest in sustainable equipment and practices, but also potentially be willing to accept lower profit margins. That is, getting products and materials from far away places might be cheaper, but the environmental toll may be far higher. That cost would need to factor in, if the U.S. stands a chance at countering the worst of what climate change might muster.
This will surely be a tough sell. With shareholders continuing to focus aggressively on quarterly profits, investments for the longer term are hard to make the case for, especially if competitors are skimping on such expenditures. But if transitioning to a clean economy is mandated by the government, accounting for things like emissions reduction, renewable energy purchases, clean tech research, and externalities, could become a lot easier, as it puts everyone on the same difficulty level.
There will be winners and losers in the decarbonization transition, and companies whose shareholders keep them trapped within short-term horizons could find themselves losers. Small businesses would also find it difficult to compete if more constraints are placed on them--particularly in the near term as so many are teetering on the edge as a result of the pandemic. It's possible there may be accommodations for the smallest businesses so they don't need to comply with stiffer regulations.
Even so, the concept that resources like air, water, and biodiverse forests are free or low-cost inputs to production is about to change. The Treasury, Federal Reserve, and Securities and Exchange Commission are all on the verge of incorporating natural capital and climate risk into the ways companies and banks do their accounting and disclosures. Here is a partial list of what to expect in the coming days, weeks, and months:
A climate summit featuring jockeying by the U.S. and China for leadership on the world stage, with aggressive announcements on climate
Outcomes of the climate summit to include massive deployment of private capital to help fund the transition to a cleaner economy, including announcements by big banks working to "green" their loan portfolios
More executive orders in specific areas, to push the transition along more quickly in the U.S.
Increased focus on climate justice, mitigating effects on the poor and disenfranchised
Final legislation on infrastructure with climate policy throughout, including incentives for clean tech research, renewable energy and energy efficiency, and a road map for a transition to electric vehicles
SEC rules mandating environmental, social, and governance disclosures for listed companies
The Paris Agreement, taken seriously, implies transforming the entire economy. Expect to align your company's strategic direction to this new scenario.
Apr 22, 2021