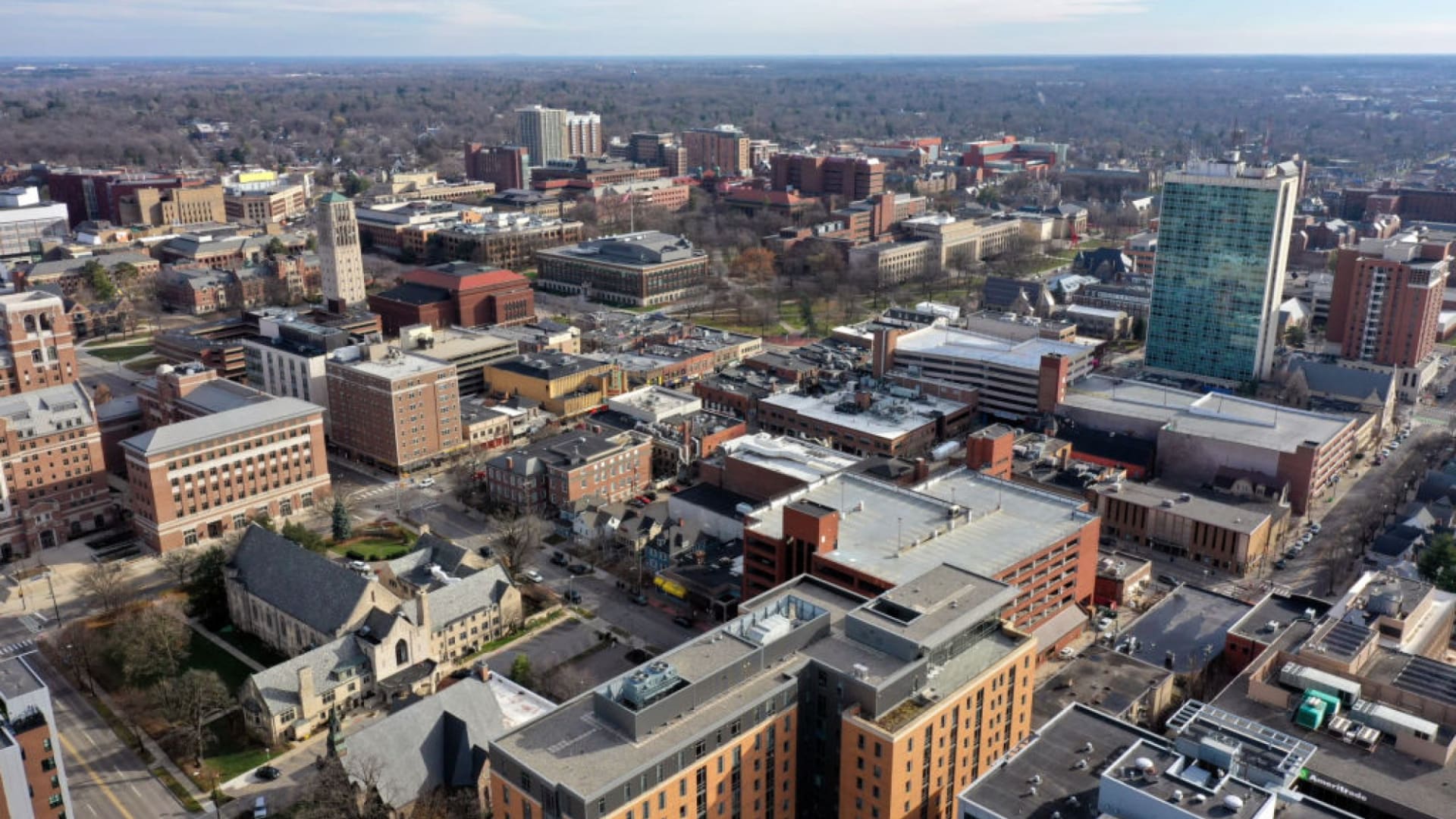 In November 2020, Llamasoft became a unicorn. Not the old-fashioned, mythical animal, but a company with a valuation over $1 billion.
The Ann Arbor, Mich.-based provider of AI-powered supply chain analytics software is now part of Coupa Software, a global technology platform for Business Spend Management. Combining these solutions enables clients to improve decision-making and work more effectively with suppliers. Coupa paid approximately $1.5 billion for the acquisition. Llamasoft CEO Razat Gaurav explains Michigan roots play a role in this business success story. Michigan's local talent and culture, as well as the state's pro-business environment helped Llamasoft grow from a startup in 2003, to a billion-dollar business.
A multifaceted academic partnership proves a "secret weapon"
From the beginning, a close and multifaceted relationship with the University of Michigan has been a "huge strategic advantage."
"We've been very fortunate to be based in Ann Arbor, where we're in the backyard of one of the top universities in the country, maybe the world," Gaurav says. He explains the company collaborates with multiple departments at the University of Michigan--including Computer Science and Engineering, Industrial & Operations Engineering, and the Ross School of Business. It runs regular outreach programs to connect with students on campus, funds joint research projects that align with its areas of interest, and, before COVID-19, hosted seminars for students and faculty at its headquarters. A number of Llamasoft employees teach part-time at the university, and Guarav sits on the Industrial & Operations Engineering program advisory board.
Cultural pillars reflect its "hometown"
Guarav notes the university does a good job of cultivating an innovative, entrepreneurial spirit in its students, and that this talent pool has helped the company scale effectively. Culture is important to Guarav, who says Llamasoft's cultural pillars reflect Michigan values.
"We're influenced by the culture in Michigan, the broader Midwest, and specifically Ann Arbor."
Ann Arbor is a "quintessential American college town"--vibrant, innovative, and fun. Universities, companies, and government entities work together in a collaborative ecosystem, and this spirit is reflected within Llamasoft's four walls, where departments work collaboratively to advance company goals. The business is also quick to support other Michigan-based companies by sharing lessons learned from its successful exit.
"The entrepreneurial spirit and that innovation gene is very rich in Michigan, specifically in Ann Arbor, and we definitely have it in our company culture as well. Part of that is creating an environment where anyone in the company can feel very free to challenge and bring ideas forward," he says.
In addition to working with approximately 700 companies across CPG, Retail, Pharma, and Automotive--including a few Michigan juggernauts--Llamasoft partners with humanitarian organizations like UNICEF, the World Health Organization, and the Bill and Melinda Gates Foundation to design and optimize health supply chains. Guarav says this work creates a sense of purpose that drives the team and defines the culture.
Gateway to the world--and to growth
While headquartered in Michigan, Llamasoft has offices all over the world, including South Africa, China, Japan, France, Germany, Mexico, and Brazil. Ann Arbor is less than an hour from Detroit, which is "well-connected to just about every part of the world," Gaurav says, so global access is no problem.
Another Michigan advantage is the low cost of living and running a business compared to other parts of the country, which has helped Llamasoft build a healthy, sustainable business. Michigan's cost of living ranks as the fourth most affordable state in the country.
"When we compare the cost of running an operation in Ann Arbor versus other parts of the country, particularly technology hotbeds, Ann Arbor is very well positioned," he notes.
With collaboration, culture, and strategy, Llamasoft achieved what most only dream of: unicorn status. And the Wolverine State helped make it possible.
For more information about what makes Michigan a great place to live and start a business, visit "Pure Opportunity," from the MEDC.
Jun 8, 2021