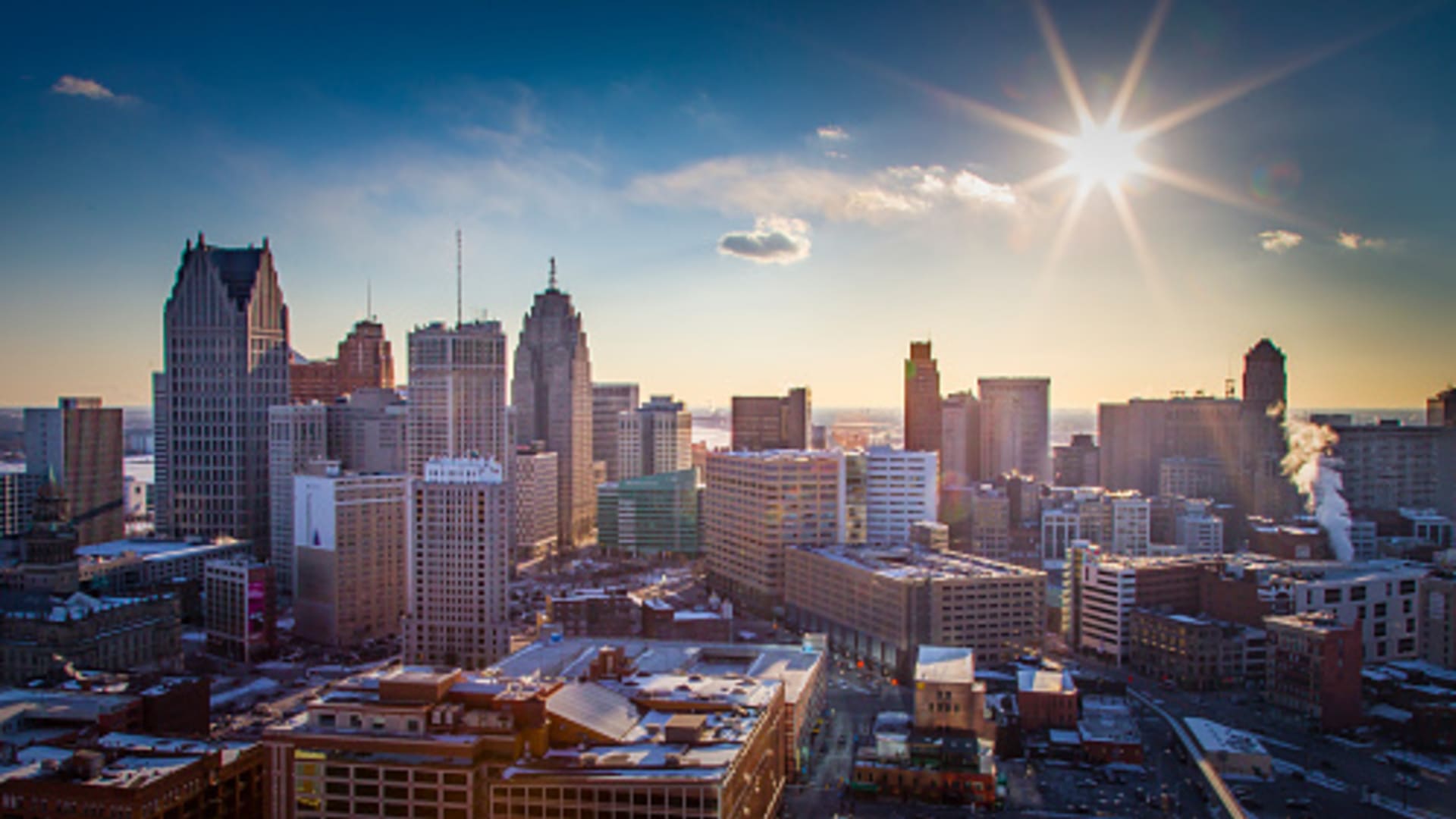 When it comes to a welcome business environment, Michigan is the feel-good story of the year. The state has earned numerous accolades for its favorable business climate, including ranking No. 16 on Site Selection magazine's Business Climate Rankings and No. 4 in Site Selection's 2020 Prosperity Cup, which recognizes successful state-level economic development efforts.
Michigan also ranks No. 13 on Chief Executive magazine's "2020 Best and Worst States for Business" survey, jumping 19 spots from the previous year--one of the biggest single-year moves in the ranking's history. Mark Burton, president and CEO of The Michigan Economic Development Corporation (MEDC), says the state offers "an unparalleled combination of a low cost of doing business with an extremely high quality of life."
This unique value proposition contributes to the state's recent ascendancy in business climate rankings. So do strategic investments. Michigan has been working hard to win projects in key sectors--including tech, automotive and mobility, engineering, and professional services--to create jobs and economic resilience, and to support entrepreneurs who call Michigan home.
Homegrown talent
Greg Williams, CEO and president of Acrisure, a Mich.-based global insurance broker, says his business has managed to grow in revenue and head count, despite COVID-19. Acrisure recently chose Grand Rapids, Michigan, for its new, and substantially bigger, headquarters after reviewing multiple locations.
"The state and the city of Grand Rapids were very supportive," Williams says. "They ensured we understood what it meant to the state and the city to build this downtown location."
One of the reasons Acrisure chose Grand Rapids is access to talent. In a survey of Michigan-based Inc. 5000-ranking companies, 75 percent of respondents agree Michigan provides a robust talent pool. Michigan is home to an impressive network of colleges and universities, the highest concentration of engineers in the country, and one of the nation's top skilled trades workforces. In 2019, Governor Gretchen Whitmer vowed to ensure at least 60 percent of Michigan adults have a postsecondary education credential by 2030 to help close the skills gap that has emerged as industry has become more technically advanced.
Automotive innovators, then and now
Michigan ranks No. 1 for Automotive Manufacturing strength in Business Facilities' State Rankings Report. Michigan's thriving mobility ecosystem creates opportunities for legacy companies and entrepreneurs. KCM Technical, a certified Minority Business Enterprise and Inc. 5000-ranking staffing company headquartered in southeast Michigan, has been placing engineering, administrative, skilled trades, and warehouse employees across the U.S. since 2005. The company recruits local talent, as well as top minds from around the world to serve its clients. It helps that Michigan is within 500 miles of nearly half the U.S. and Canadian population and commerce centers. KCM VP of Operations Justin Fraser credits the company's fast growth, in part, to a partnership with Fiat Chrysler Automobiles. "KCM captures the core of the culture and the heartbeat of Michigan, and that's automotive," he explains.
In February 2020, Governor Gretchen Whitmer created the Michigan Office of Future Mobility and Electrification to secure Michigan's position as a global mobility leader. "There are plenty of states vying to emerge as top competitors for mobility companies, but none have the wealth of assets Michigan has to offer," Burton says.
These assets include a commitment to innovation, public-private partnerships, technology talent, a business-friendly tax environment, and world-class testing facilities and infrastructure.
Pure Michigan life
Inc.'s survey also found that 83 percent of respondents believe Michigan provides a great quality of life. Burton believes this will become an even greater advantage for the state as more employees work from home due to the pandemic. About 25 percent of Acrisure's executive team relocated to Michigan from elsewhere. Williams says it helps that the state is such a pleasant and affordable place to live. Fraser moved to Michigan last year. He was attracted to the state's natural beauty, diverse and vibrant communities, and entrepreneurial spirit.
Michigan is a place of pure beauty and pure opportunity, Burton explains. The state cares deeply about business and strives to connect companies of all sizes to relevant resources. State and local resources, including the MEDC, work tirelessly to seize economic opportunities that ensure Michigan's resounding economic success, and help businesses grow.
Nov 2, 2020