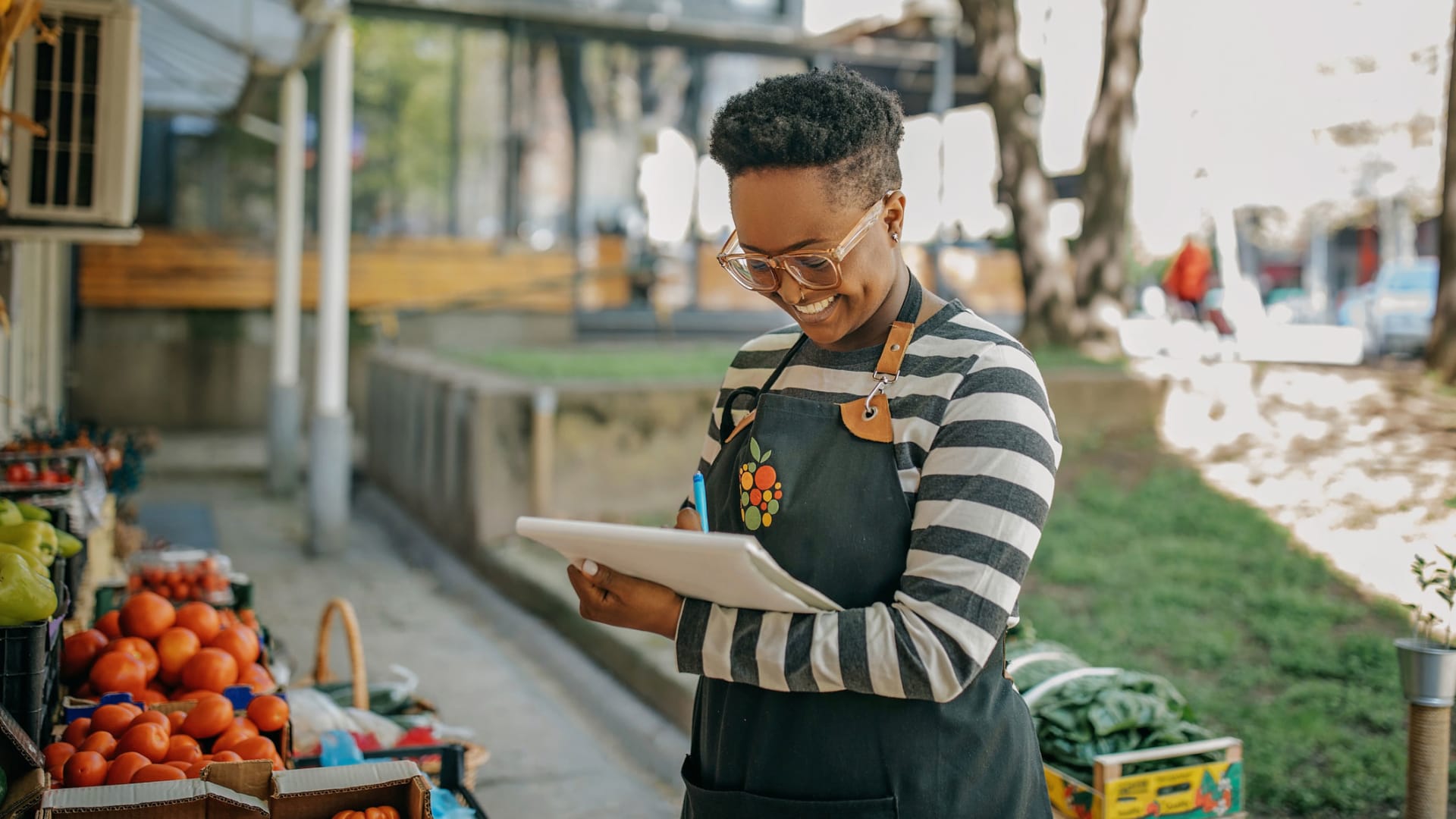 The Coalition to Back Black Businesses (CBBB), a program created by American Express and the U.S. Chamber of Commerce Foundation, offers eligible Black-owned businesses $5,000 in grant funding, along with access to training and mentoring programs.
"The funding and mentorship opportunities this program offers are crucial to helping small employers adapt to the ever-evolving landscape of running a business," Carolyn Cawley, president of the U.S. Chamber Foundation, said in a statement Monday, the day applications opened.
This year's edition of the program aims to award grants to 272 businesses. That number is determined by funding availability from corporate supporters such as Shopify, Cummins, and Optimum, according to the U.S. Chamber of Commerce Foundation. Other partners include the National Black Chamber of Commerce, the National Business League, the U.S. Black Chambers Inc., and Walker's Legacy, a global platform for women in business.
To be eligible for a grant, businesses need to be Black-owned and employ between three and 20 employees. Applicants also must have incurred some form of financial hardship resulting from the pandemic and be located in an economically vulnerable part of the country. Businesses that sell cannabis, tobacco products, or firearms are barred from applying; a full list of eligibility restrictions is available on the Coalition's website.
Interested business owners need to complete a streamlined application -- which asks for information such as the company's growth stage and sector, as well as how it has been affected by Covid-19, inflation, and supply chain disruptions -- on the CBBB site by September 6. Those that are selected as finalists then must fill out a full grant application later in the month and should be notified by mid-October if they have been awarded a grant.
The grants cannot be used for political or lobbying purposes, the U.S. Chamber of Commerce Foundation told Inc., but there are no other restrictions. About 60 percent of recipients reported that they used the funds for advertising and marketing, according to the CBBB's 2021 Impact Report. Other common uses included covering payroll, paying monthly utilities, expanding inventory, paying rent, repaying debt, and purchasing personal protective equipment.
The CBBB started in September 2020, when American Express committed $10 million to fund it for four years. Since its inception, the program has helped 1,091 Black-owned small businesses across 40 states by distributing more than $6.4 million worth of grants.

Aug 22, 2022