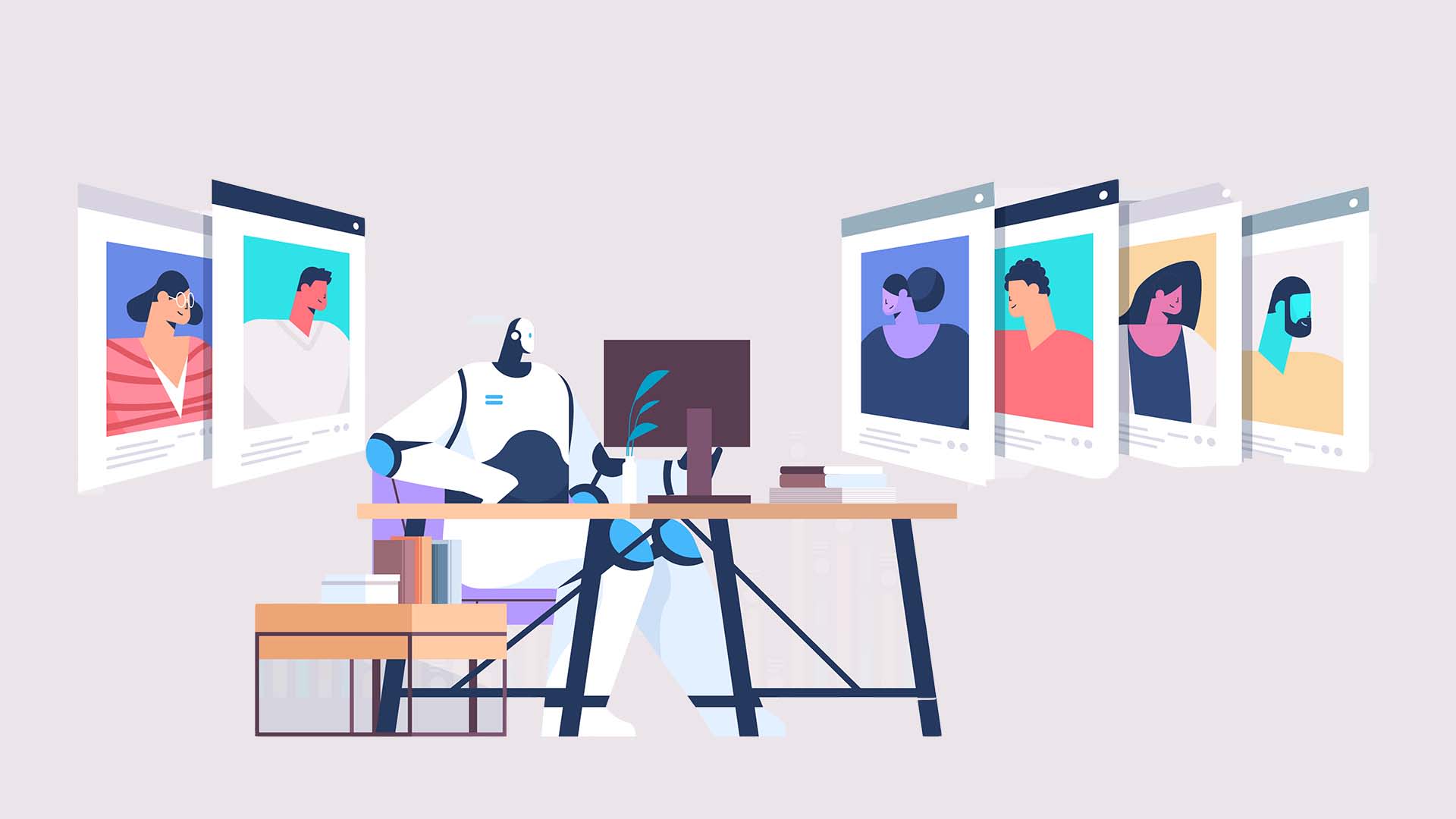 If you're in the business of needing to hire on the quick, you've likely heard of applicant tracking software, or ATS tools, which use artificial intelligence to help the recruitment process by organizing and filtering information on potential hires. But the tech is riddled with problems, including unintended bias. Those issues don't mean all A.I.--or even all ATS--tools are bad. You just have to know how to use them.
Here are three best practices for optimizing A.I. tools in the hiring process:
1. Don't cut people out of the hiring process.
"Keep humans in the loop," says Josh Constine, a venture partner at the San Francisco-based VC firm SignalFire. While A.I. working by itself can help speed up workflow, human evaluation can help streamline the process. His advice: "Let the algorithms expand your candidate pool and apply lookalike matching based on your top performing talent, but use humans to see beyond credentials and pick who fits your values."
2. Ensure compatibility with other onboarding programs.
Elissa Moses, a managing partner at the Texas-based research platform Hark Connect, recommends that the best way organizations can optimize A.I. is to first look at what their pain points are and what their wish list is. It's also important that A.I. tools be compatible with existing frameworks. For example, if your company uses Zoom, you'll want to make sure that any tools you use to transcribe a call are compatible with the teleconference platform.
3. Customize your outreach.
Rudi Asseer tells Inc. that his Nashville-based supply chain services company, IMI Material Handling Logistics, saves more than 42 hours per job posting thanks to A.I. To optimize those tools, Asseer recommends employers use them in a way that emulates the company's tone and voice if using A.I. to communicate with its workforce. The reason: It maintains consistency in communications but also helps broadcast what you're company is all about. That can contribute to better fit and happier employees who want to stay put.
"In today's always-on digital world, people expect to be responded to almost immediately; leaving a lasting, positive impression on potential candidates is essential to longevity," adds Asseer.
Jan 19, 2022