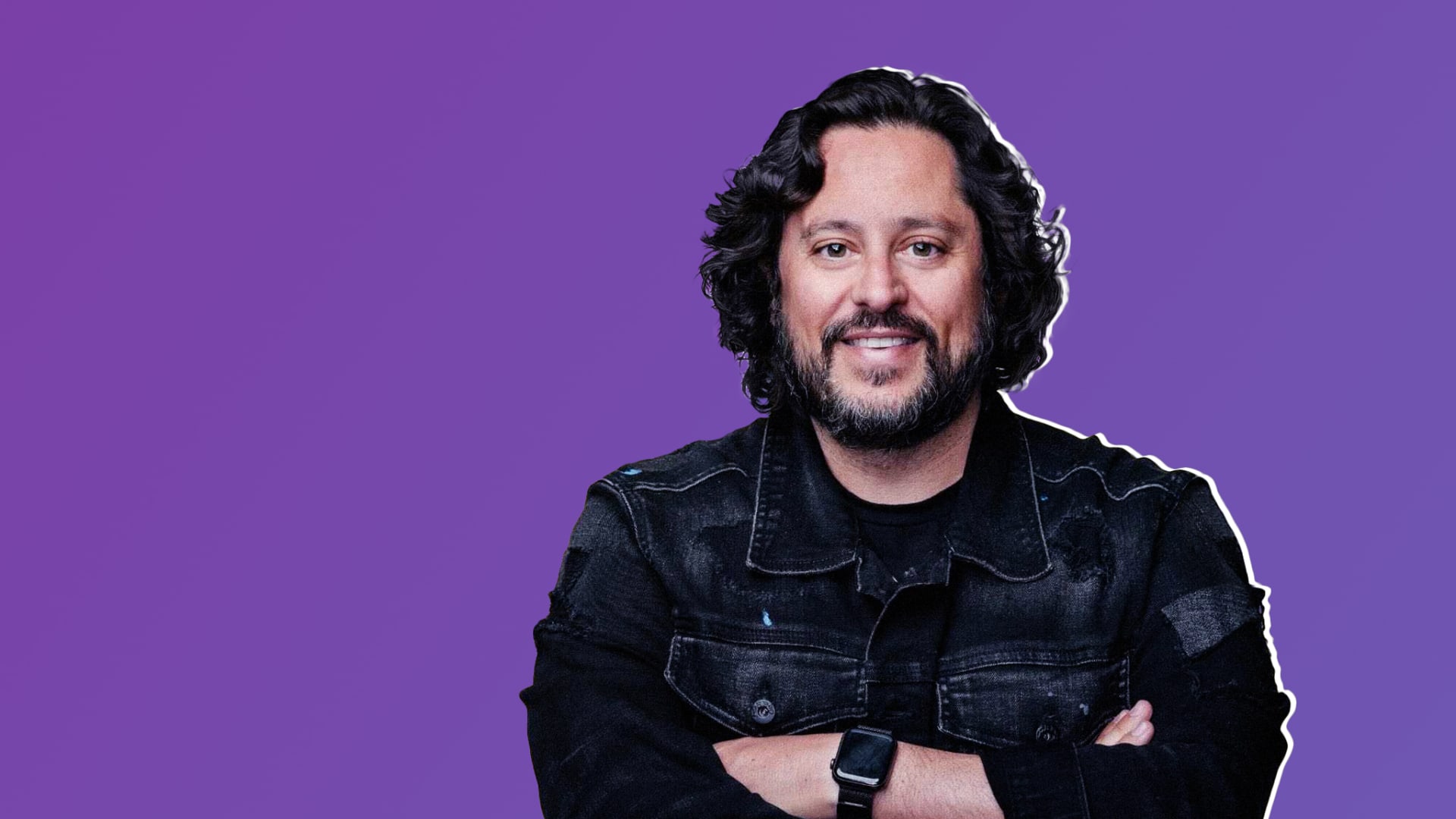 Serial technology entrepreneur Ben Lamm knows a thing or two about leading a company -- and about leaving one. After five exits, he's now onto his sixth venture, Colossal Biosciences.
Lamm is tackling de-extinction at Colossal, in which gene-editing techniques are used to reverse history in an attempt to revive ecosystems. The company's gene-editing technology eyes a new approach to conservation. The theory is that bringing back animals that have disappeared could help restore natural habitats and also help other wildlife that might be nearing extinction. The first creature Colossal is trying to retrieve from the past? The woolly mammoth -- specifically, an elephant-mammoth hybrid.
Before Lamm started working on reviving prehistoric animals, he was engaged in more future-focused projects. From starting his first company when he was still in college to co-founding a company that completed projects for the likes of Starbucks, Best Buy, and Microsoft, Lamm has dabbled across a variety of endeavors. The U.S. Department of Defense and the U.S. Space Force have even used technology from one of Lamm's former companies.
His interests fall along a broad range of topics -- from space and climate change to the earthly challenges that our world faces. In each of them, Lamm looks to align his work with his passion. Here are five lessons he's learned throughout his entrepreneurial journey.
Company: Simply Interactive
Founded: 2004. Sold: 2010, acquired by Agile
Lesson: Listening goes a long way
Lamm was just 22 years old when he founded his first company, Simply Interactive, an e-learning software firm. Being the youngest person in the room -- in a leadership role no less -- can be difficult, Lamm says. But that experience taught him how to harness strong listening skills to overcome obstacles associated with ageism.
Although many good ideas come from the most senior person in the room, wisdom doesn't necessarily shield senior colleagues from bad ideas. Having the ability to steer through differences of opinion while also keeping that spark of innovation alive is where good listening skills come into play.
"You learn a lot more when you listen than when you talk," he explains, adding that even if you may have the right answer, it's important to exercise patience and make room for others since "sometimes people just need to be heard."
Company: Chaotic Moon Studios
Founded: 2010. Sold: 2015, acquired by Accenture
Lesson: Innovative cultures pave the way to success
Everyone's formula for success looks different. Lamm created his formula at Chaotic Moon Studios, a mobile software company. There, he discovered that a culture of curiosity and innovation is key to making a company successful, especially if you want to grow.
But when Lamm discusses culture, he's not talking about free food or a happy hour. If aspects like that are what define a culture, Lamm says, culture would completely dissolve amid the pandemic. "I personally don't believe that culture is beer on tap and foosball tables," he says. "I think that the cultural zeitgeist of an organization is in its brand and messaging. When you have someone from day one or day 5,000, you should have someone who understands what the company is and what the soul of that being is."
As for how to cultivate that culture, Lamm believes it starts from the top. It's not just a logo or a font -- in his eyes, culture starts and ends with brand.
Company: Team Chaos
Founded: 2013. Sold: 2016, acquired by Zynga
Lesson: Know when to say no
Entrepreneurs have enough on their plate, which means they can't say yes to everything that comes their way.
Easier said than done, right?
While at the digital gaming company Team Chaos, Lamm was witness to numerous large brands calling the company in hopes of collaborating or partnering. And even if some of those offers seemed enticing, one of his colleagues helped teach him the value of staying focused.
It may be difficult to say no, especially for those concerned about missing out on a new opportunity. Despite those concerns, Lamm says that sometimes you just have to pass, especially when the team is already spread thin.
"I think that's something that's very easy for an entrepreneur to forget since entrepreneurs are pretty creative and want to chase a lot of things."
Company: Conversable
Founded: 2018. Sold: 2018, acquired by LivePerson
Lamm left Conversable, a conversational intelligence software platform, with a few lessons. Conversable taught him how fast consumers would adopt new technologies, such as with chatbots and zero user interface (UI) solutions.
How important it is to make core platforms, along with other systems that power software, adaptable. This is especially the case in the age of evolving devices and experiences that consumer can access these days.
"Software needs to be made to meet the customer where they are and on the device they want to use," he says.
But Lamm also learned about the difficulties in deciding when to sell a company. He relates that Conversable had a lot of interest in being acquired and believes that the company could have been a multibillion-dollar company given the potential there is in conversational software platforms. "I think with that one we sold it a little too soon," he admits. "It is hard to decide when to sell a company especially when numerous strategic partners are approaching you."
Still, he emphasizes that he has no regrets.
Company: Hypergiant Industries
Lesson: Prepare to hand over the reins to someone else
The Covid-19 pandemic upended life for many, but it also shed light on what people value.
Lamm was still at the A.I. software company Hypergiant when the pandemic hit, which is when he says he started to re-configure his interests. In his remaining lifetime, Lamm figured, he could go and build 20 more software companies -- or focus his energy on a venture that could make a difference for mankind. He's opted for the latter, believing that the challenges facing biodiversity as a result of man-made climate change are more pressing to work on.
But in coming to this realization, Lamm was presented with a conundrum: lead two companies, or leave Hypergiant. Lamm left, choosing to hand the reins to enterprise software executive Mike Betzer, while taking a supporting role so he could pursue his true passion at Colossal, where he remains today.
He endorses the idea that part of a CEO's job is to find a successor. "If you want to give people a chance to lead, you need to step aside and make room for them to do so," he says.
Jan 24, 2022