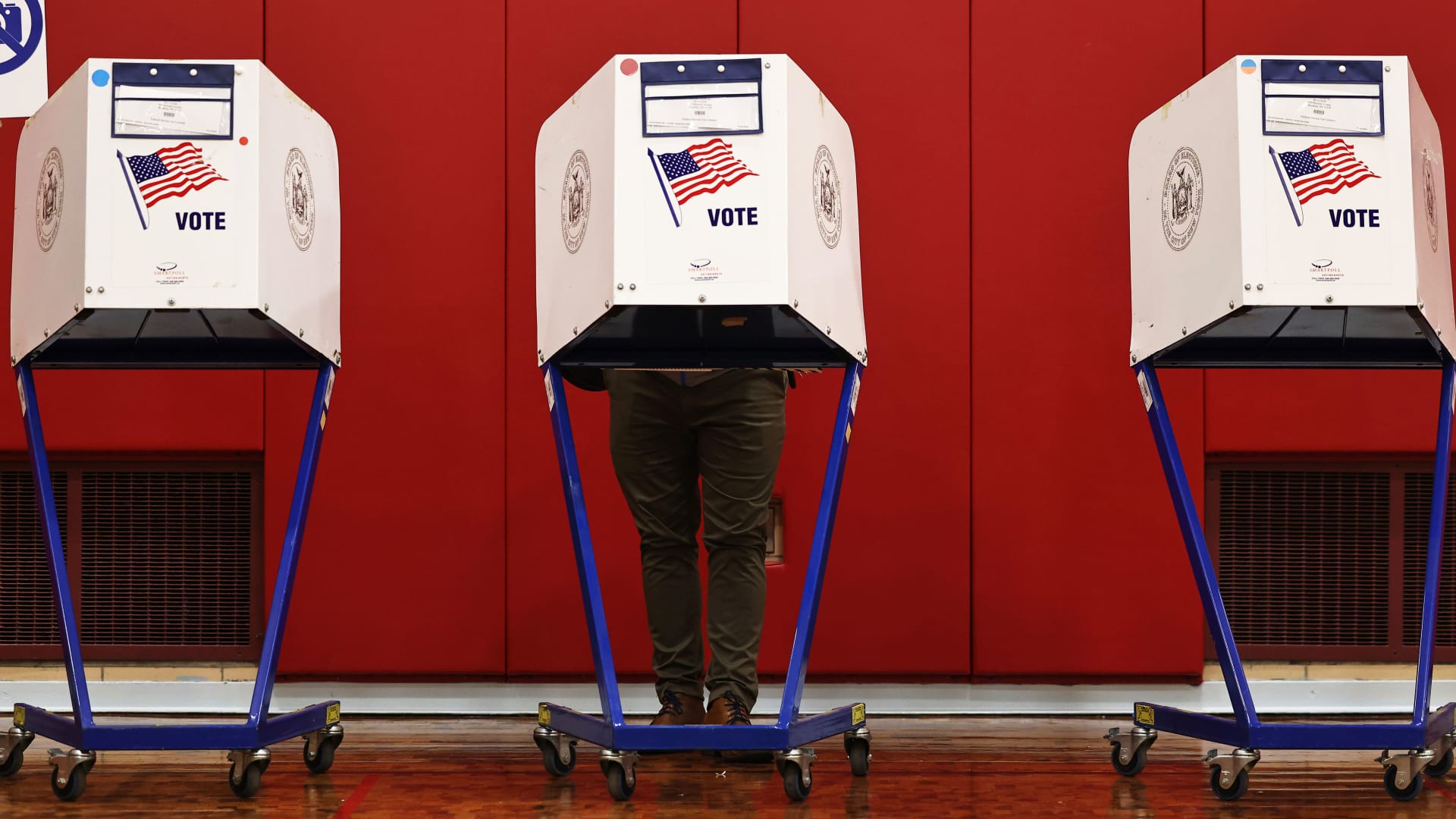 You've heard of employers offering personal finance tools and training to help staffers navigate thorny retirement issues. How about thorny social and political issues?
Yes, they're on that, too. Companies are increasingly finding creative ways to help their employees become better citizens. The San Francisco-based ride-share company Lyft offers free or discounted ride codes to help get people to the polls. Starbucks is helping its workforce learn more about Congress, register to vote, and become more involved in their local communities through its digital home base, dubbed Starbucks Leadership Hub.
Small businesses are also on trend: Capitol Canary, out of Arlington, Virginia, began encouraging workers to become more locally involved back in 2017, but has since expanded its effort. While the software development firm employing around 180 people started off with one civic engagement day per year, it now offers three days per year for its workers so they can travel or take part in longer, community-based activities. Examples of how workers use this benefit include voter registration, working on campaigns, or volunteering at polling places.
"It is forever in our company's DNA to help people engage in the civic process," says company founder Jeb Ory, 41, who founded Capitol Canary in 2013.
Recent challenges to American democracy -- from the January 6, 2021 attack on the nation's Capitol Building to the decline in civic education in schools -- have highlighted the need for civic engagement, according to Steven Levine, director of the Civic Alliance, a nonpartisan coalition of more than 1,200 businesses that works to strengthen democracy. (Note that Inc.'s parent company, Mansueto Ventures, is a member of this alliance.)
"Democracy is only as strong as our citizens' participation within it," Levine says. "From our perspective, companies today are looked at as one of the trusted institutions, and when you look at the relationship between an employer and its employees, that relationship is incredibly valuable."
Getting involved in your community is one way for a business to stand out amid the labor crunch. Seventy-six percent of people polled in a study released in November 2018 said they were more likely to work somewhere that promoted democracy. And increasing engagement can also beef up profits, research suggests. That's because civic engagement can help engender purpose within an organization -- and higher diversity and engagement efforts can increase profits between 46 to 58 percent, according to a study cited in the Civic Alliance Playbook, which outlines best practices, research, and other tips on civic engagement for companies to look to.
"Across the board, there's a real opportunity to lean into this and for employers to make strong commitments to attract and retain talent," Levine says, adding that civic engagement benefits are becoming the expected norm for employees, especially among younger workers.
Of course, not everyone on your team will want to participate, and that's OK. Only some Capitol Canary employees are taking advantage of its civic engagement benefits. Before Covid-19 hit, roughly 20 percent of Capitol Canary's workers participated. Ory says he hopes that number will rise as comfort levels increase with being around people again.
This type of benefit should also make sense for your organization. Ory adds that integrating civic engagement days came naturally given the company's focus. Capitol Canary creates software for those that work in government affairs to help turn insights into legislation and regulation as they move through legislatures and local city councils. The company also makes technology offering to ease the process of contacting elected officials and advocating for policy changes.
At the end of the day, employers are making their employee's lives easier by helping them get out and vote -- a trend that's likely here to stay. "People spend a lot of time with their company -- whether it's virtual or in-person -- and I think you're going to continue to find companies looking for the right way to engage," he says.
Apr 5, 2022