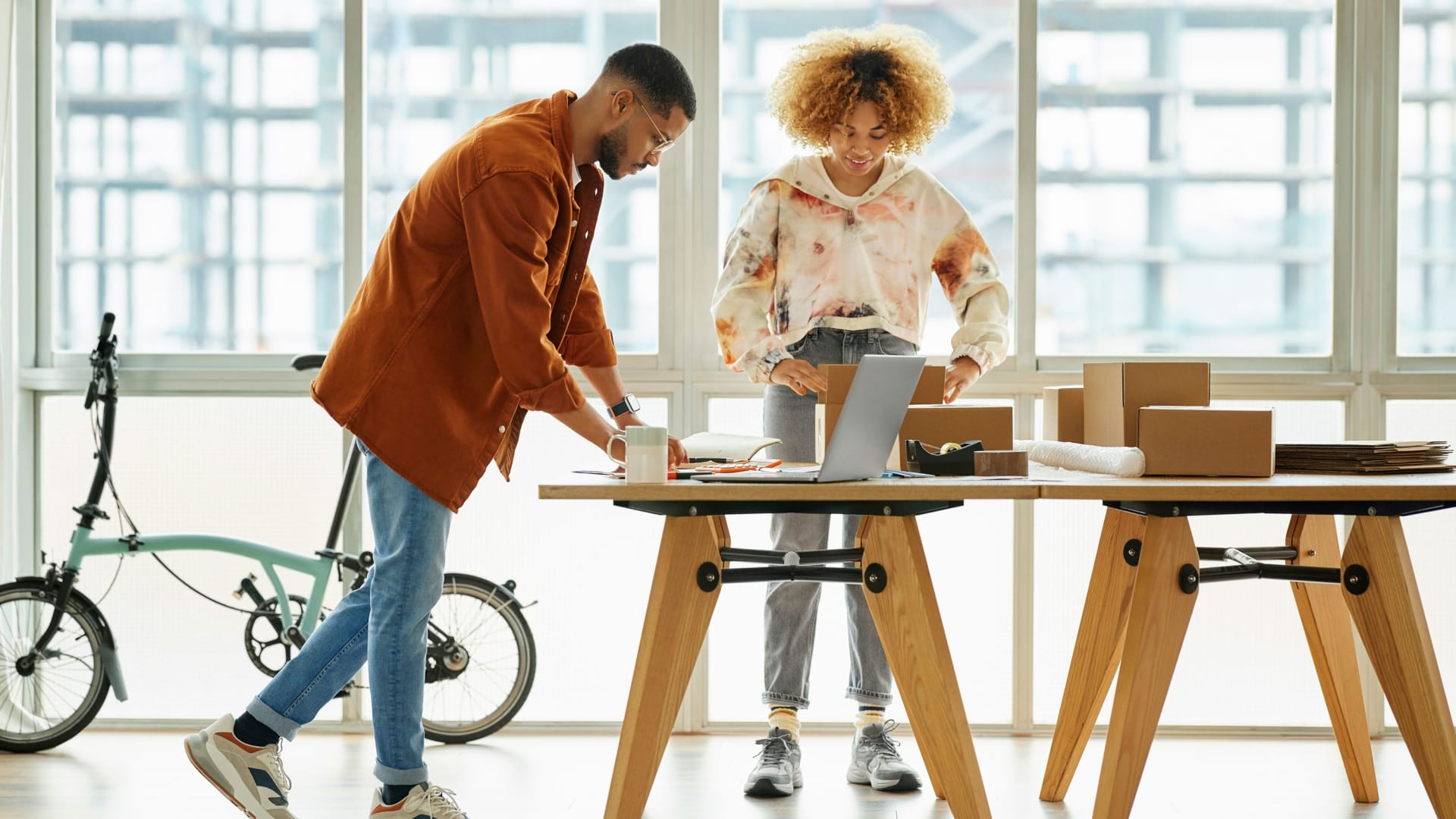 The Federal Trade Commission is about to ramp up enforcement against businesses that exploit gig workers.
The agency announced last Thursday in a 17-page policy statement that it will start targeting companies that take advantage of gig workers, specifically those that participate in "unfair, deceptive, or anticompetitive practices." That includes things like employee misclassification and unfavorable contracts to wage-fixing and concentrated markets.
That's not necessarily welcome news for some businesses. Indeed, FTC chair Lina Khan has been criticized by business groups about the agency's purported overreach. The U.S. Chamber of Commerce sued the FTC in July, accusing the agency of a lack of accountability and arguing that the agency "is pursuing an aggressive agenda with far-reaching implications for American businesses and the economy."
Khan is pressing ahead, though. Among the agency's prime targets are companies that misclassify workers as independent contractors when they are actually employees. Contractors receive fewer benefits compared with full-time staff employees, including with health insurance and paid time off. It's a cost-saving tactic but a violation of both federal and state law--and it can get expensive for those that get caught. Take the case of Uber, which recently settled for $8.4 million in one case of worker misclassification claims.
The FTC's position is that gig workers are not second-class employees. "No matter how gig companies choose to classify them, gig workers are consumers entitled to protection under the laws we enforce," Samuel Levine, director of the FTC's Bureau of Consumer Protection, said in a statement. "We are fully committed to coordinating our consumer protection and competition enforcement efforts within the FTC as well as working with other agencies across the government to ensure gig workers are treated fairly."
While the exploitation of gig workers is often associated with larger companies such as Uber and DoorDash, any company employing gig workers should be aware of the FTC's expanding enforcement priorities.
The agency did not single out any company, but in her statement FTC commissioner Rebecca Slaughter referenced a recent lawsuit against Amazon that resulted in the agency recovering more than $60 million to pay back Amazon Flex drivers who did not receive their tips.
Gig workers continue to be a huge contributor to nation GDP. Sixteen percent of Americans have reportedly earned money by participating in the gig economy, the FTC cites. A survey from Mastercard estimates that the gig economy will spur $455 billion in yearly sales come 2023.
Sep 20, 2022