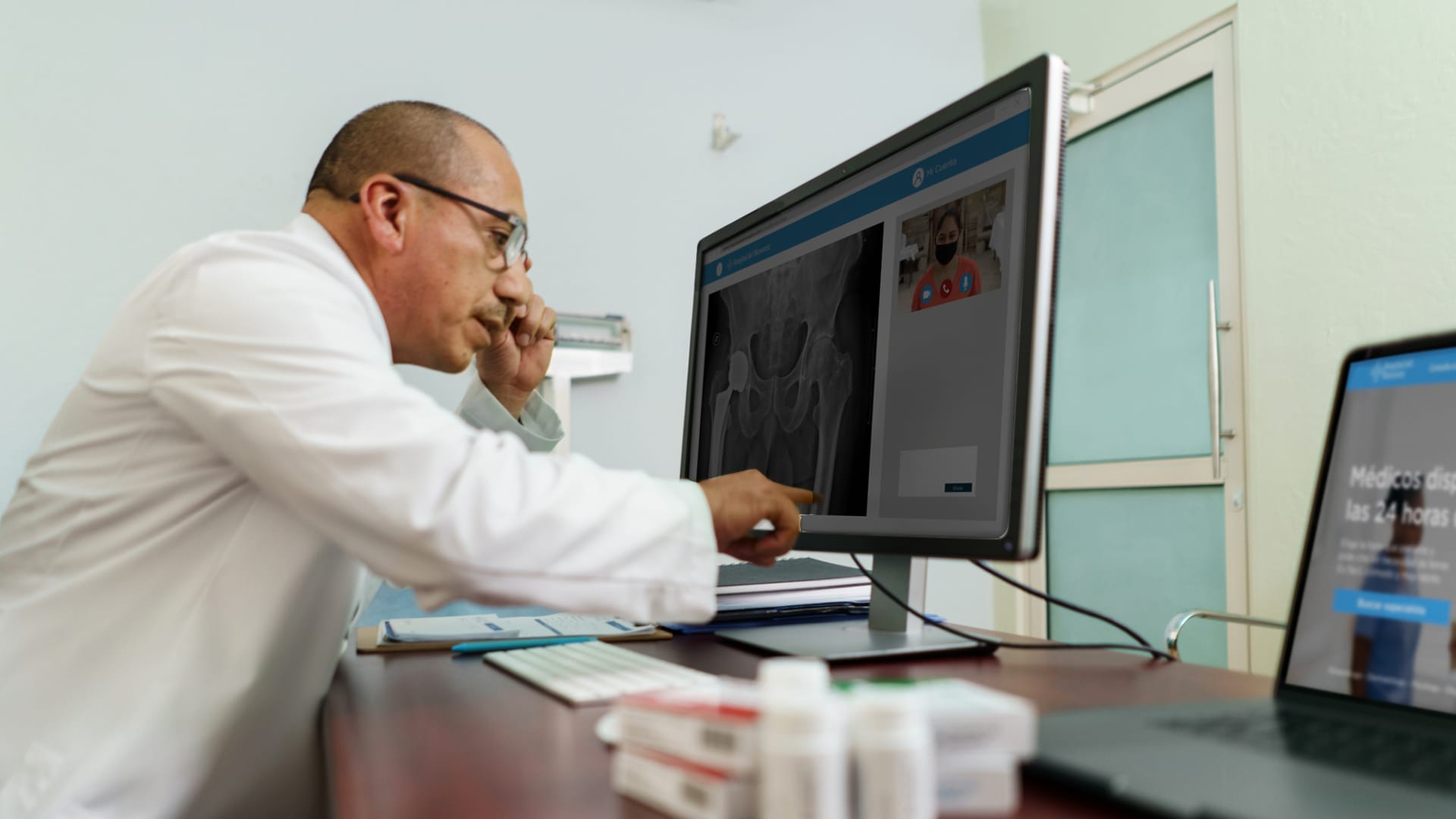 Family premiums ticked up for employer-backed health insurance plans this year while businesses also pumped up their telehealth offerings amid the pandemic, according to a survey of nearly 1,700 employers published last week by the non-profit Kaiser Family Foundation.
Annual family premiums inched up four percent this year to clock in at $22,221 on average. While workers fronted around $6,000, on average, for their share of family coverage, employers picked up the rest of the tab. That's only a small annual jump, but when compared to just 10 years ago, health insurance costs have soared. The average family premium is up 47 percent since 2011, which outpaces wage growth and inflation over that same timeframe.
The survey also examined telehealth offerings and usage. As much of the world pivoted to remote work at the start of the pandemic, many also chose to embrace remote doctor's appointments. Telehealth startups profited during the early days of the pandemic and usage is more commonplace compared to years ago. To wit, since the pandemic started nearly 40 percent of employers with at least 50 workers said they adjusted their mental health and substance abuse benefits.
Approximately two-thirds of those firms changed their telemedicine offerings during the pandemic, with half promoting their telemedicine benefits more and 31 percent of firms broadening out their telehealth coverage. The boost to telehealth services included increasing the amount or type of providers, the amount of covered telehealth services themselves and expanding the amount of places where telemedicine is covered.
Workers seemed to take notice. Twelve percent of employers with at least 50 workers saw an increase in mental-health service enrollment while employers with 1,000 or more workers saw that metric climb to 38 percent.
This expanded suite of telemedicine and mental health benefits was important in meeting the needs of employees during the pandemic, writes KFF's Gary Claxton and Matthew Rae. Claxton serves as a senior vice president and director of the non-profit's health care marketplace project, while Rae is the associate director.
"These types of changes made sense not because employers want to spend more, but because employers want their employees to see their health benefit programs as 'benefits' and to value them as such," they added.
As for how employers are navigating higher expenses overall, high-performance networks are a tool employers can adopt, according to Suzanne F. Delbanco, executive director of the nonprofit Catalyst for Payment Reform, a group working to help employers lower health care costs.
High performance networks are a type of narrow network in which workers have fewer provider options. However, Delbanco notes that such plans extend lower prices and even double-digit savings compared to other coverage options.
Nov 22, 2021