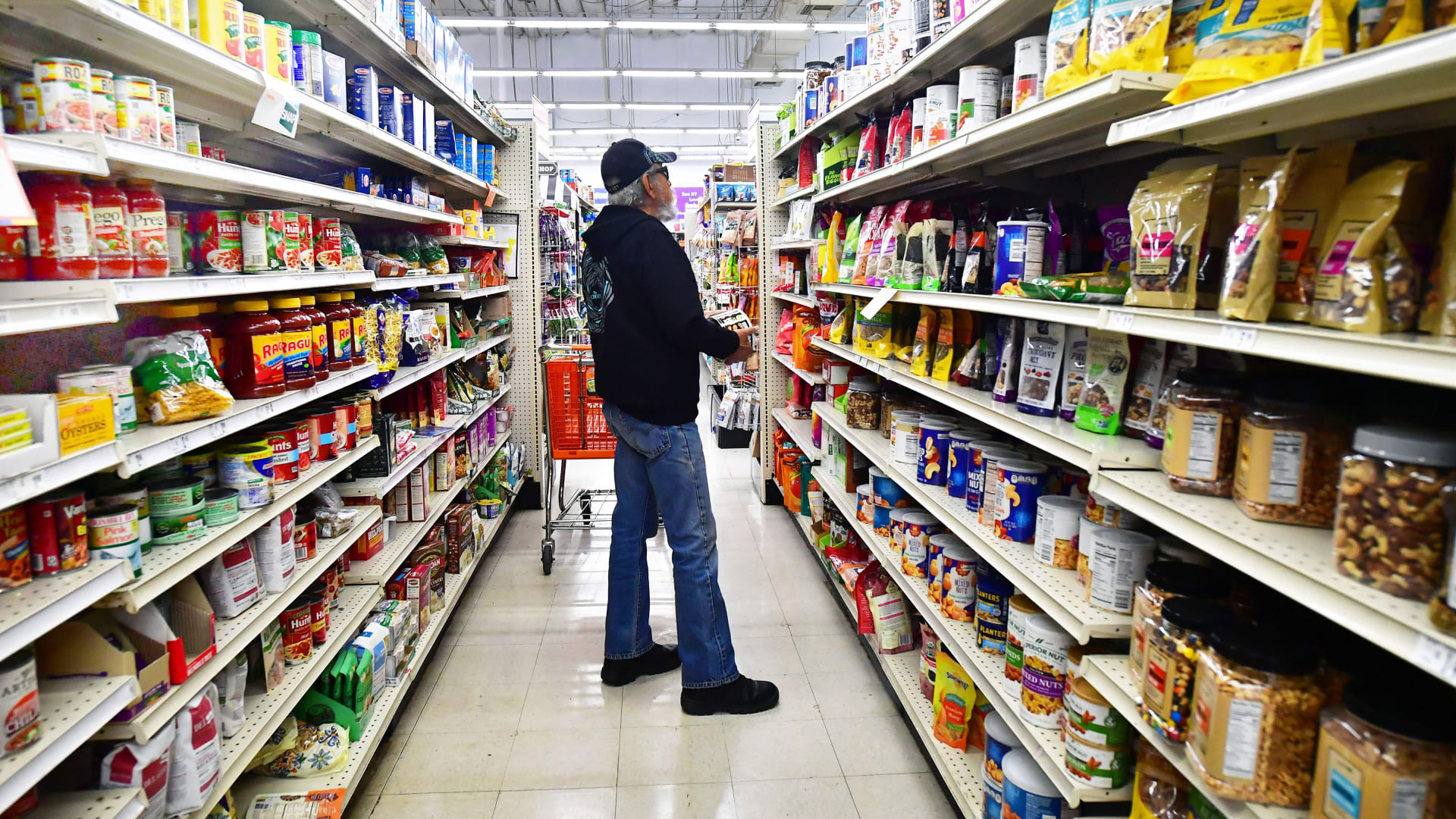 With inflation hitting a 40-year-high, the Federal Reserve is raising interest rates. But businesses are looking for ways to curb soaring prices beyond the Fed's tightening monetary policy. And the U.S. Chamber of Commerce has a few suggestions for policymakers.
The latest data from the Labor Department's consumer price index (CPI) shows that inflation climbed 8.5 percent in March, with food and energy exhibiting some of the highest increases. Some economists believe that the March reading will be peak inflation. Nevertheless, inflation registered as the primary concern for small businesses in March -- according to the National Federation of Independent Business's Small Business Optimism Index. The index also reported a dimming level of optimism.
That's understandable. Continued disruptions to the supply chain from the pandemic and the war in Ukraine, coupled with higher labor costs, hint that inflation will stick around. "With that, you may also see businesses change how they manage costs," says Dana Peterson, chief economist at the Conference Board, a business-focused think tank. "They may decide to adopt more technology, automate, or they may focus on more remote work -- which is actually helpful for businesses if they can attract labor in low-cost jurisdictions."
After raising its benchmark federal funds rate for the first time since 2018, the Fed is on track to hike rates up to six more times this year to try to cool the overheating economy without kicking it into recession. The central bank raised the Federal Funds rate, the interbank loan rate, by 25 basis points. It now falls in the range of 0.25 percent to 0.5 percent.
The Chamber of Commerce says that other inflation-fighting options should be on the table. Among them are easing regulations, reducing tariffs, and boosting domestic energy production, says Neil Bradley, who serves as executive vice president and chief policy officer at the Chamber.
Complying with regulations, Bradley says, can be costly for businesses. So if a company's compliance costs drop thanks to reduced regulation, there's less pressure to raise prices. The regulatory burden in the transportation industry is believed to be $10 billion each year, according to the Atlanta-based economic think tank, Foundation for Economic Education.
High energy costs are also eating away at the wallets of both businesses and consumers. Although the U.S. is self-sufficient in energy, prices are set by the global market and in the short-term, influenced by events like the Russian invasion of Ukraine, according to Curtis Dubay, chief economist at the Chamber. (Russia is a large oil exporter.)
But over time, supply and demand will adjust pricing. So if there's more domestic production of oil, the price of gasoline will eventually recede (currently about $4.07 a gallon nationally), according to Dubay.
President Joe Biden has indicated that more supply is on the way. In March, the White House noted that the U.S. is nearing record levels of oil and gas production, with domestic production expected to notch up to one million barrels a day for the rest of the year. Biden announced last week the largest sale of oil and gas in the country's history, with plans to release 180 million barrels from the Strategic Petroleum Reserve over a six-month period. And the Biden Administration recently announced that it will resume oil and gas leasing on federal lands.
Tariffs have also risen in recent years (many driven by Trump-era trade wars), the costs of which are being passed onto customers, says Dubay. According to a recent CNBC/SurveyMonkey small business survey, 47 percent of businesses are passing along those rising costs to consumers in the first quarter. That's up from 40 percent year over year. "When businesses are able to pass increased costs onto consumers, they're going to do that, and they can do that more easily when prices are rising more generally and when competitors are raising them too," he explains.
So rolling back tariffs may drive prices lower. And Biden has already started the process. In late March, the administration partially lifted some Trump-era tariffs placed on steel made in the United Kingdom. The U.K., in turn, lifted tariffs on American products, including motorcycles and bourbon whiskey.
But the Conference Board's Peterson points out that there are factors beyond the U.S.'s control.​ "The bigger effect is that you still have lockdowns and shutdowns in China -- and ports are still shut down in Shanghai, so there's no way for those products to be boarded onto tankers and be moved into the U.S," she explains. "Within Europe, you have auto factories that are being shut down because of the war. And so there's nothing that lifting tariffs, or the U.S. transitioning to renewables overnight, can do to address those factors."
Some economists dispute the idea that trade policy has contributed to inflation.
Robert E. Scott and Adam S. Hersh, both of the Washington, D.C.-based Economic Policy Institute, pointed out in a January blog post that most tariffs were already in place before 2020, but that inflation started to pick up steam around March 2021. "Clearly, inflation was driven by many sources besides tariffs," they wrote, adding that getting rid of tariffs "would offset just 7.2 percent of the total increase in consumer prices, but provide no buffer to price increases thereafter."
Dubay acknowledges that tariffs are not the main cause of inflation, but says there's no question that they contribute to higher prices. And every little bit of relief helps. Reduce tariffs, he says, and it will at least make a dent in inflation. "It's not going to be the thing that solves the problem all by itself, but it can certainly have some effect," he says.
Apr 19, 2022