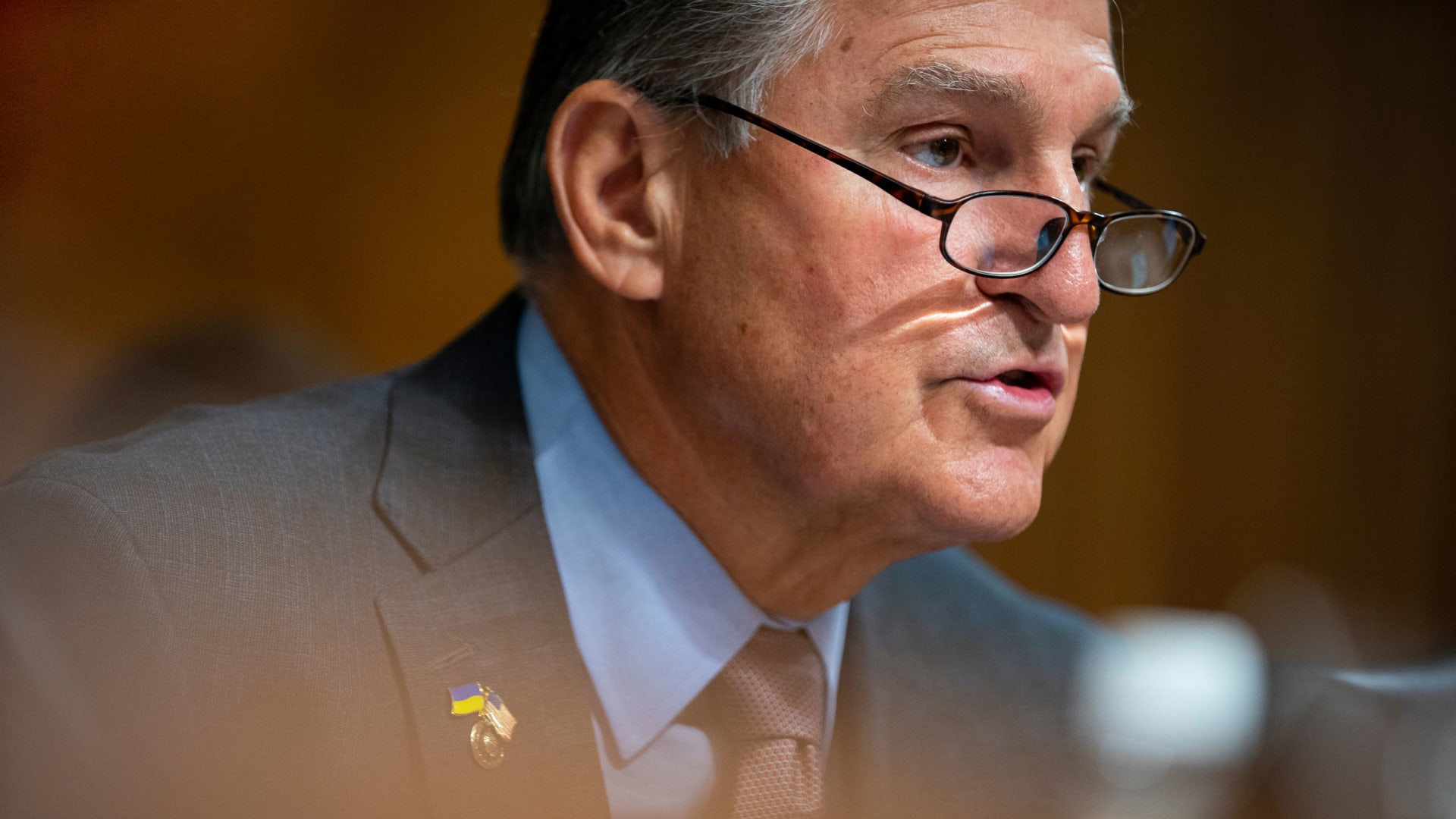 Good news may be on the horizon: Senate Democrats moved out of gridlock within their own party and reached a deal that aims to tame record high inflation and more.
Senate Majority Leader Chuck Schumer and West Virginia Senator Joe Manchin announced on Wednesday that they reached an agreement to tamp down on health care costs, as well as overcome climate change issues--all without raising taxes on small businesses.
The key provision of the proposed bill, dubbed the Inflation Reduction Act (IRA) of 2022, however, would address record high inflation by reducing the federal deficit, closing tax loopholes and lowering drug prices. The bill also proposes to lower energy costs.
"It is past time for America to begin paying down our $30 trillion national debt and get serious about the record inflation that is crushing the wages of American workers," Manchin said in a statement. He added that the legislation adopts "a tax policy that protects small businesses and working-class Americans while ensuring that large corporations and the ultra-wealthy pay their fair share in taxes."
Indeed, the bill does not levy any new taxes against small businesses, though that wouldn't be the case for large corporations. The IRA would levy a 15 percent domestic tax--also known as a minimum corporate tax--on billion-dollar companies. It would also amplify tax enforcement and compliance by having the Internal Revenue Service enforce the existing tax code.
The legislation further takes aim at those who reap earnings from the so-called carried interest tax loophole. Long enjoyed by the private equity industry, carried interest allows fund managers to rake in the profits of their funds at a lower tax rate. Those profits are taxed at a 20 percent long-term capital gains tax rate, instead of being treated as ordinary income with a rate that is capped at 37 percent. The loophole has also been subject to fierce debate, where proponents argue that the tax break is fair game since investing in startups comes with high risk.
The federal deficit would get slashed by $300 billion while $369 billion would be allocated to address the climate crisis. The IRA also expands electricity tax credits and invests in clean energy, which President Joe Biden said on Thursday would create thousands of new jobs. The summary text of the bill, which has yet to be released, also indicates the potential for enhanced small businesses tax credits and rebates for energy efficient upgrades in commercial buildings.
The supply chain crunch may also ameliorate under the IRA, as the legislation seeks to bring more manufacturing back to America in a move to strengthen supply chains. The idea here is to make infrastructure and key technologies, such as vehicles and national security equipment, less vulnerable to any anti-competitive behavior that could emerge from other countries.
The bill also allows Medicare program administrators to negotiate drug prices while also capping out-of-pocket costs at $2,000 per year. It would further penalize drug companies for charging excessively high prices on medications.
Wednesday's announcement revives some key components of Biden's agenda, which Manchin previously struck down late last year when he refused to vote in favor of Build Back Better, a nearly $2 trillion package.
Despite having the support of Democrats, the legislation still has a ways to go before making its way into law. It's unclear whether the party would fully get in line behind the proposal; and it's unlikely that the bill would receive any support from Senate Republicans. The IRA would also need to pass the House of Representatives before the president can sign it into law. The legislation heads to the Senate floor as soon as next week.
Jul 28, 2022