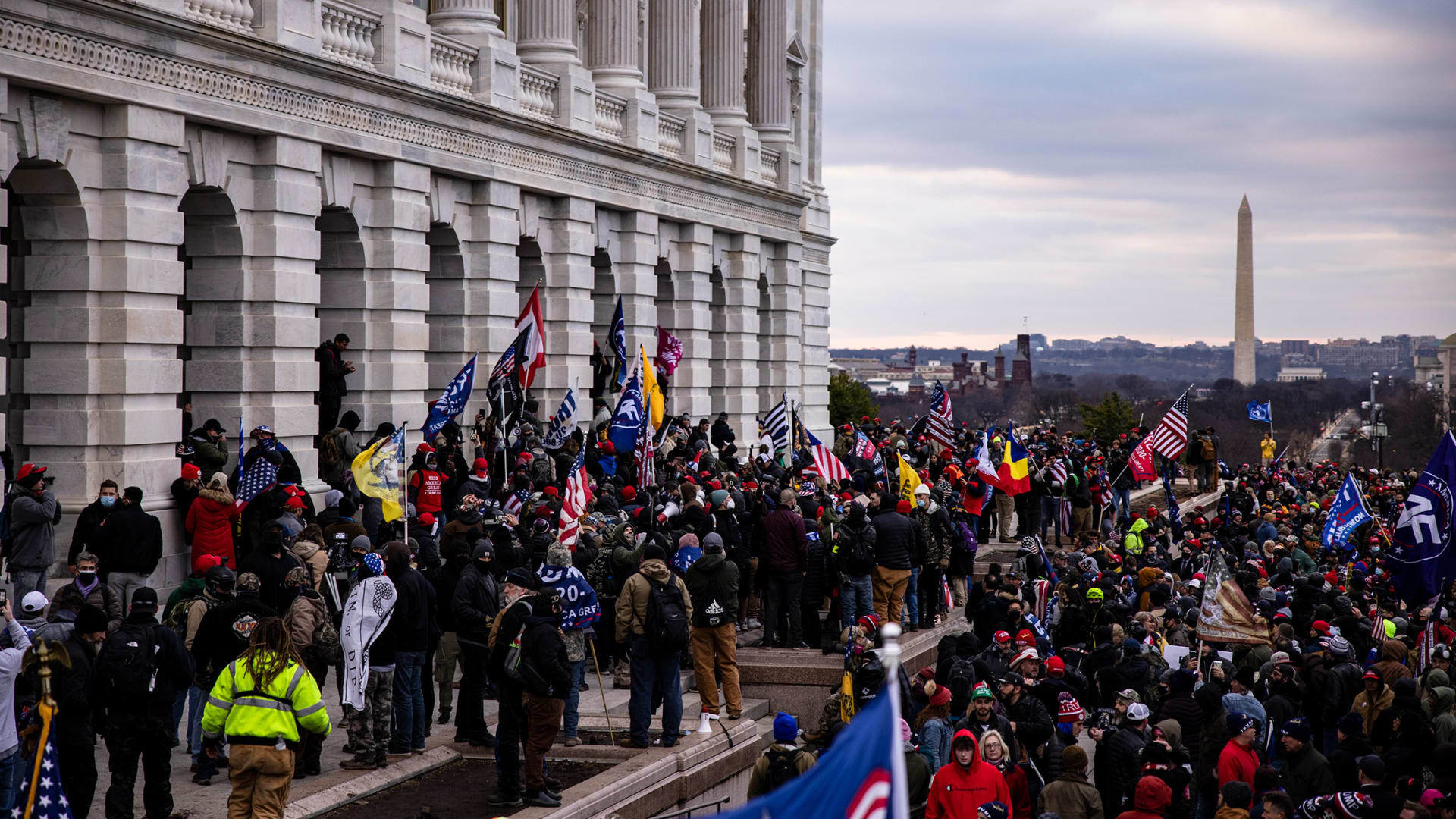 Nearly half of business owners said they are very concerned about the state of democracy in the United States while another third shared that they are somewhat concerned, according to a new poll conducted by the data intelligence company Morning Consult. The poll, which surveyed 400 businesses, was carried out for the Washington, D.C.-based consulting firm Public Private Strategies, which helps create partnerships, build coalitions, and bridge opportunities between the public and private sectors.
The research shows that leaders in the business community "view democracy and voting rights as an economic issue," says Rhett Buttle, the founder of Public Private Strategies and president of the independent research and education firm, Public Private Strategies Institute.
Despite the concern over democracy, a majority of polled businesses remain optimistic for the future -- 60 percent of business leaders believe that the U.S. is headed in the right direction.
Overall, most businesses believe that they have a major responsibility in upholding democracy. As Buttle sees it, businesses can do the following:
Advocate for strong public policy
Rebuke undocumented voter fraud claims, such as those perpetuated by the "Big Lie" -- the false claim that the 2020 presidential election was stolen from former president Donald Trump
Push back against laws that make it difficult to vote
Carve out time for your workers to go vote -- employers are not required under federal law to give workers time off to vote
Many business leaders have expressed support in passing the John Lewis Voting Rights Advancement Act, which seeks to protect voting rights by restoring and updating the Voting Rights Act of 1965. That current piece of legislation remains a contentious issue, a symbol of the division within the country and the Congress that represents it. Though the House approved the measure, Senate Republicans last November blocked the bill from moving forward.
But businesses are still for passing voter protection measures, at least to some degree. Thursday's poll shows that around three quarters of businesses support passage of the John Lewis Voting Rights Advancement Act while 77 percent of business leaders support passage of the Freedom to Vote Act.
"It is important that advocates, policymakers, and leaders in Congress and the administration engage the business community to advance solutions that will stabilize our democracy and protect access to the ballot for every voter," Buttle says.
Jan 6, 2022