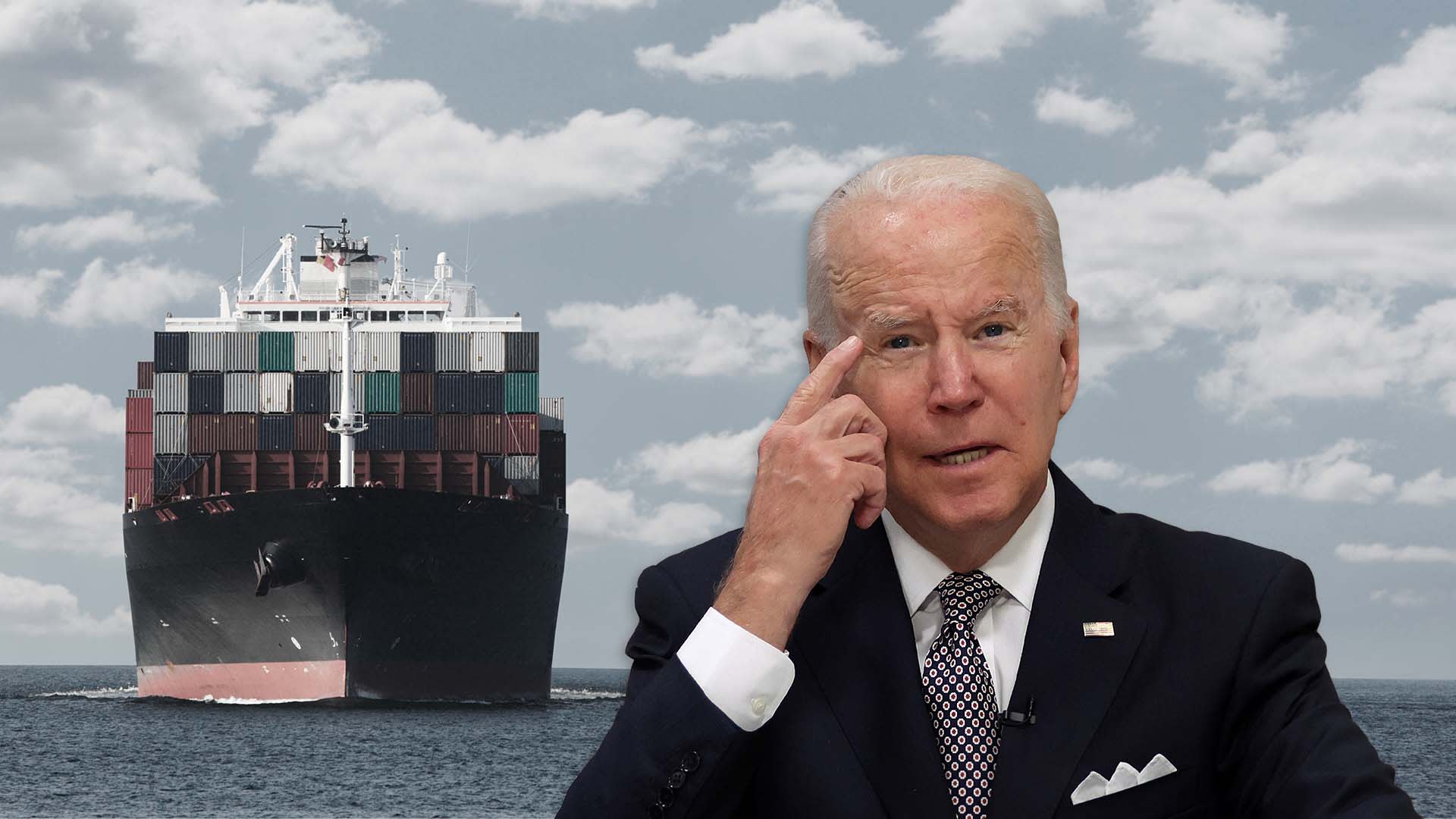 President Joe Biden is working to get your shipping costs down.
Biden on Thursday signed the bipartisan Ocean Shipping Reform Act, which supporters believe will make ocean transported goods less expensive by addressing anticompetitive behavior among ocean carriers. The law also aims to alleviate supply chain backlogs and high inflation.
Costs for shipping containers have surged during the pandemic because of supply chain disruptions. Meanwhile, ocean carriers are reaping high profits, according to the White House.
"These carriers made $190 billion in profit in 2021, seven times higher than the year before," Biden said Thursday when he signed the law. "The cost got passed on, as you might guess, directly to consumers, sticking it to American families and businesses because they could."
The law increases the authority of the Federal Maritime Commission, the independent federal agency overseeing the international ocean transportation system, allowing it to investigate carrier late fees and gather data on imports and exports from ocean carriers.
During the height of the supply chain crisis, many small businesses got crafty to cope with some of the bottlenecks. Many businesses sought to diversify their supply chains and secure more inventory, which resulted in spending more cash than they normally would. Those that managed to pay extra attention on managing cash flow will survive this crisis, Sean Laffere, the managing director of the New York City-based management consulting firm Alvarez & Marsal, previously said in a post for Inc.
"Smaller companies have a tendency to be inconsistent in this area, often paying suppliers long before the contractual obligation and allowing customers to get away with long delays in settling invoices," Laffere wrote.
The law is not without its skeptics--and it still remains to be seen how much of a dent the law will actually make in inflation. Peter C. Earle, an economist at the American Institute for Economic Research, says that prices started to rise in early 2021, adding that was "long before there were shipping bottlenecks." But if this new law achieves its intended effect, small businesses could have one less thing to worry about.
Jun 17, 2022