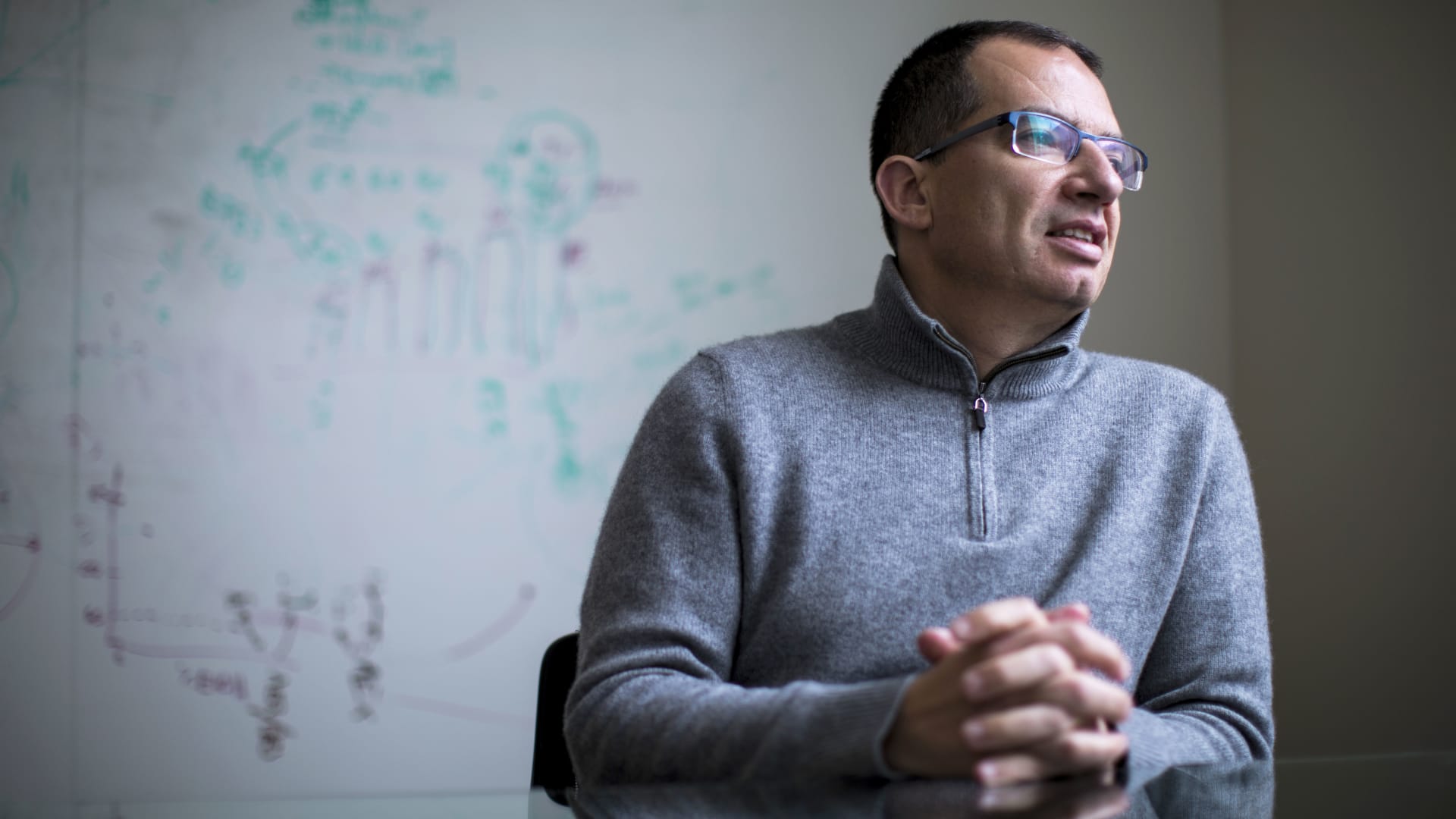 Moderna became a household name thanks to its work with messenger RNA that led to one of the most effective vaccines against Covid-19. But success didn't come easily for the Cambridge, Massachusetts-based biotech company.
Speaking at a recent Harvard Business Review leadership conference, Moderna CEO Stéphane Bancel revealed that one of the biggest challenges for Moderna was manufacturing, given that prior to the pandemic, the company had never distributed a product.
Modena's faced its fair share of roadblocks, ranging from safety problems in past years to criticism over the company's focus on vaccines. Vaccines are a loss-leader, one former manager said, anonymously, in a 2017 article from Stat News.
Despite these struggles, Moderna is now one of the heroes of the pandemic. During the HBR conference, Bancel explained how the company persevered despite being the underdog in the race to create a Covid-19 vaccine.
His advice? First, know who you are. He also recommends bringing on a strong leadership team that feels confident enough to challenge the boss to make sure the company is on the right track. That hedges against a company embracing any type of echo chamber.
"We have blind spots and we're all biased, so you want to make sure you have a true team," he explains, adding that a company doesn't prosper when there's a CEO charging ahead by themselves.
Most importantly, Bancel emphasized that if a company understands its purpose and believes in the work that it does, then all that's left is "to put your head down and do the work," he says.
"We knew what we were doing and we knew [Moderna] was going to be either a gigantic company or bankruptcy," he says. "We never stopped because the mission was to help as many people as we could with science."
Apr 12, 2022