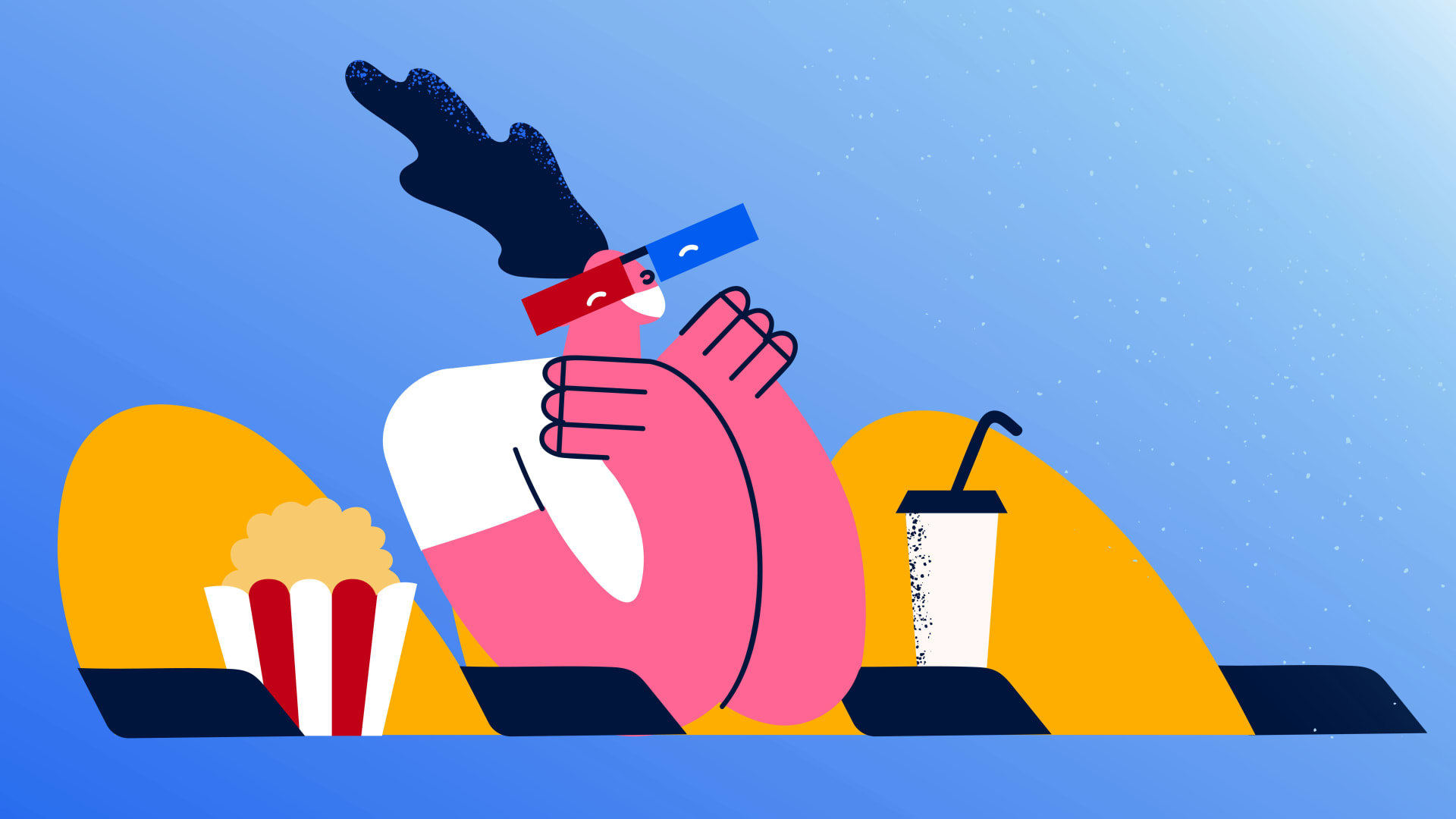 MoviePass, the all-you-can-eat cinema service, is returning this summer. The film subscription company that went bust is getting a rerun with a little help from Web3.
The original iteration of MoviePass operated on a subscription model--at one point, subscribers could see almost an unlimited number of movies for as little as roughly $10 a month. But in its sequel, things will look a little different.
MoviePass co-founder Stacy Spikes spoke about the relaunch in New York City this week, revealing that MoviePass will incorporate virtual credits that can be spent on movie tickets. Though pricing has yet to be shared, the credits scale depending on the tiered plan a user selects. Through Web3, which is based on blockchain technology, MoviePass will also allow members to either trade or transfer these credits. "Customers, theaters, and studios will be able to trade in everything from commemorative NFTs to digital currency and more," Spikes tells Inc.
MoviePass will incorporate another feature enabled by Web3 tech that allows users to pick up extra credits if they watch advertisements. To make sure that users are engaged while watching the ad, the tech tracks eyeballs. The watchers are being watched.
"These emerging technologies will allow us to build a full end-to-end cinematic marketplace that we have dreamed of for some time," Spikes says.
Here's a refresher for the prior web generations. If Web1 is remembered as the Information Economy and Web2 is the Platform Economy, then Web3 is earning its keep as the Token Economy. Web3 brings a sense of ownership, according to Jace Kay, the CEO of Average.io, a new Web3 consulting firm. Here's another way to think of it. If Web1 is reading-based and Web2 is reading and writing-focused, then Web3 is basically getting to read, write, and own, Kay explains.
"Depending on the business, [Web3] could allow users to seamlessly interact or translate value that they've created over time," Kay says.
One example, Kay says, is if you are playing a video game for a long time and eventually earn a special sword as a reward. This coveted item may not have explicit value by itself (other than bragging rights, of course). With Web3, you could look to sell that virtual item.
Businesses can start thinking about integrating Web3 into their existing technology frameworks, but they shouldn't go into it blind. If you are unsure of where to start, look to an expert in the Web3 space to help develop an integration plan. Kay says that smart contracts are also needed, which are programs that are stored on the blockchain and run when certain conditions are met.
As Web3 begins to gain traction, businesses shouldn't worry just yet about being left behind. Others are still figuring it out, after all. And more use cases will surely manifest as the metaverse picks up steam.
Feb 11, 2022