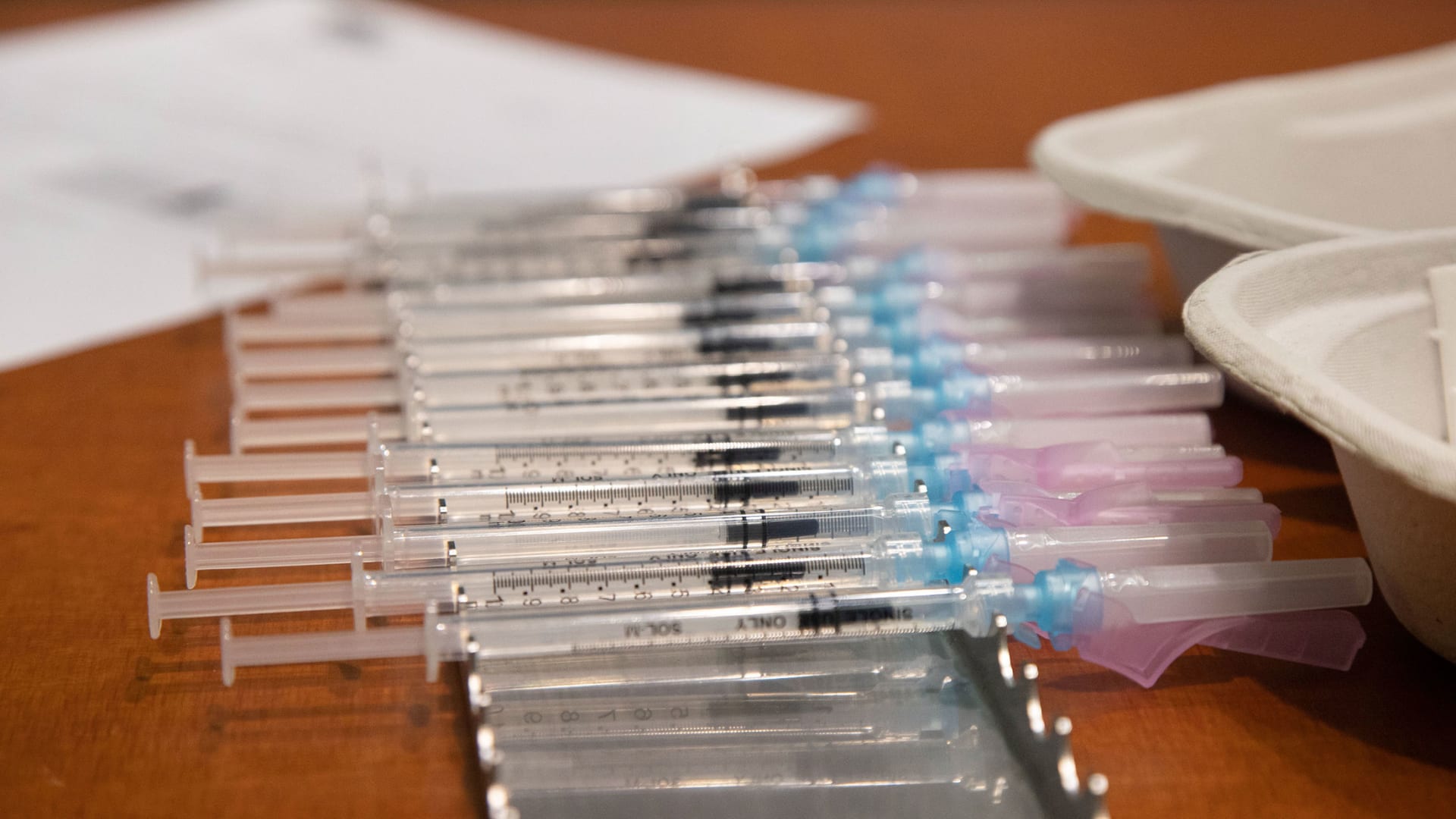 An updated version of the Covid-19 vaccine that targets the omicron variant is expected to arrive this year -- and it could be a lifeline for some businesses.
The chiefs at both Pfizer and Moderna discussed their work on updating vaccines that fight the coronavirus during J.P. Morgan's Annual HealthCare Conference on Monday. As widely reported, Pfizer's vaccine against the omicron variant could arrive as soon as March.
Meanwhile, Moderna CEO Stéphane Bancel noted that the Massachusetts-based pharma company is looking to create protection against multiple viruses within a single shot, starting with the flu. "We are working towards adding flu to Covid in the same dose, then adding [respiratory syncytial virus] to Covid and flu, then adding more and more viruses," Bancel said Monday during the conference. "We really want to build the world portfolio in that single shot."
The first combo jab could help take aim at the growing phenomena of "flurona" -- in which a person simultaneously contracts the Covid-19 and the flu.
That could help industries such as food production and airlines that continue to be affected by the omicron variant; and nearly all businesses have to cope with absences tied to seasonal flu. A combo-vaccine is also more time effective -- rather than venturing out for two different shots, certain populations could receive protection in just one annual jab.
But as we move closer to what looks like another vaccine dose this year, there's already a re-evaluation taking place -- especially within health care -- as to what qualifies as "fully vaccinated" and how businesses define that status moving forward. More companies are now requiring workers to get a booster if they want to hang onto their roles. Meta, on Tuesday, became the latest to require employees to get boosted if they want to work on the premises.
Despite the politics, the anti-vaxxers, and the uncertainties and frustrations the omicron wave has added, Pfizer's CEO Albert Bourla says there's still reason to be optimistic. "I think we are in a way better place right now than where we were a year ago," he said, adding that "we have treatments which we'd never had before."
Jan 12, 2022