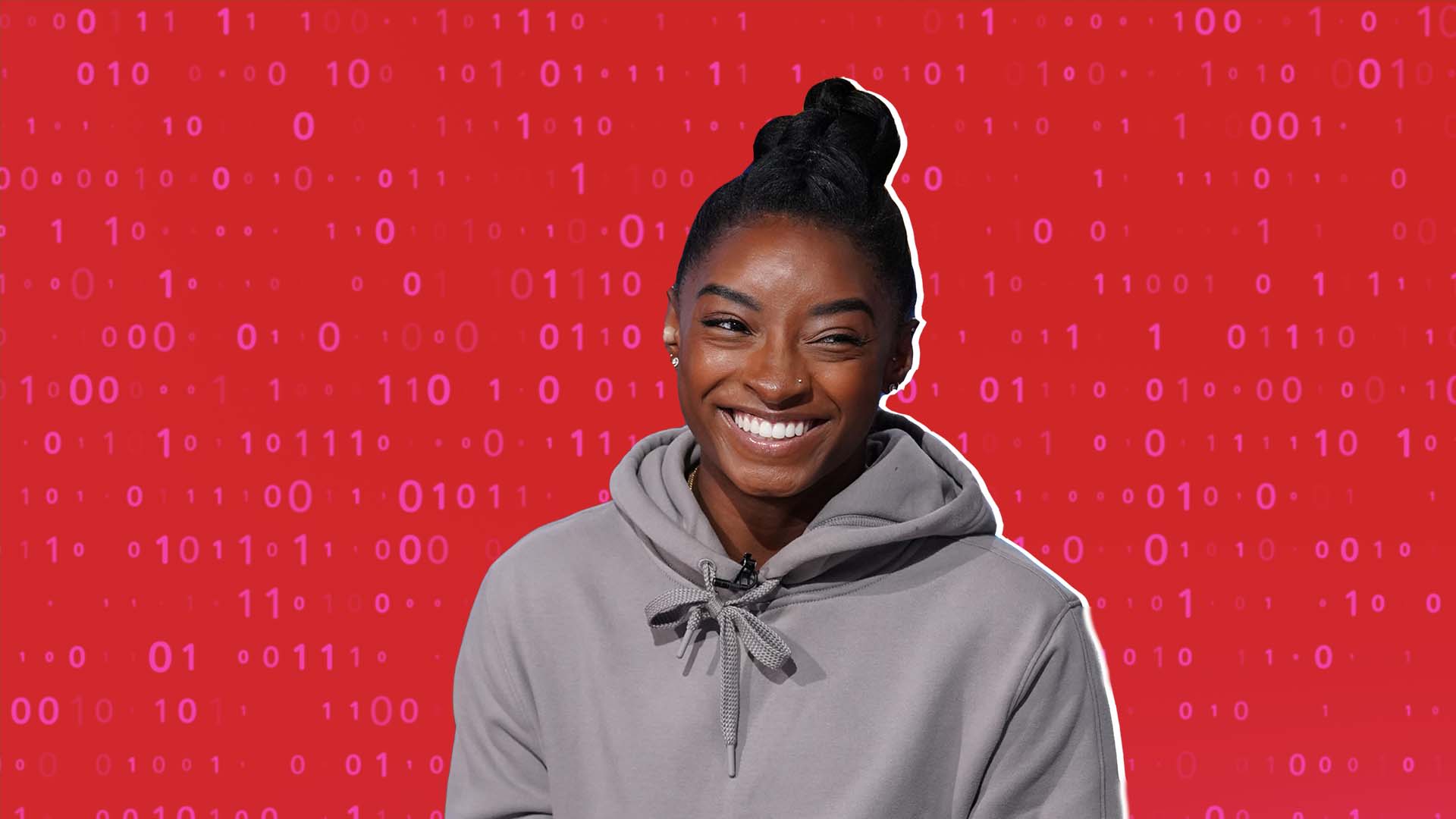 No one's immune from being hacked--especially not a high-profile Olympian like Simone Biles, who understands firsthand what it's like to go through not one, but two separate breaches.
That helps explain why Biles, 25, will be one of the new faces for the Controlling Complexity campaign from Axonius, a New York-based cybersecurity asset management firm that wants to spotlight the human element of cybersecurity.
"I think we have a very one-dimensional view these days about what cybersecurity people are," explains Dean Sysman, co-founder and CEO of Axonius. In Sysman's view, common imagery associated with cybersecurity often draws upon stereotypes of people clad in hoodies and glued to their keyboards, stationed in dark rooms.
While working at a different cybersecurity startup, Sysman and his team identified a nation-state attacker lurking about on the company's network. But rather than celebrating the find, the company said that it would "never be able to figure out what device that is," leading Sysman to realize the difficulties companies face with device identification.
Axonius, founded in 2017, helps security teams navigate risk by helping them manage an array of devices and other cybersecurity assets through its platform. Among the company's clientele are the New York Times, Anheuser-Busch InBev SA/NV, and Schneider Electric.
Still, it invites the question, what does a cybersecurity asset management firm aiming to humanize the field have in common with a gymnastics star, even if that star has been hacked?
Despite the unusual pairing, the answer's pretty simple: resilience.
"Throughout our lives, we'll all share adversity and complexity over the course," Biles tells Inc. "And the ability to persevere through that is what really makes a strong system."
"We both share complexity," Biles adds. "Even if it's in our own different worlds, we both go through it."
Those working in cybersecurity fend off inbound threats on a daily basis and serve as a frontline for their organizations. The number of weekly cyberattacks in 2021 increased by 50 percent from 2020, according to research from the San Carlos, California-based Checkpoint Research Technologies, a security firm.
Cybersecurity professionals persevere against new challenges each day, something that Biles can relate to all too well. She experienced her first breach as a 19-year-old, when Russian hackers leaked her medical records--along with other star athletes such as Serena and Venus Williams--during the 2016 Olympics. The hackers reportedly broke into the World Anti-Doping Agency's (WADA) database that contained athletic medical records, which revealed that Biles had received a medical exemption to take banned substances. Biles has a prescription for methylphenidate--Ritalin--to treat her ADHD.
At the time, she says she didn't understand why people were so preoccupied with her medical records. But looking back, she reflects on how invasive it was to be hacked in the first place. "How can people do that?" she asks.
The second hack occurred around 2019, when Biles was at practice. She knew something was amiss when she got locked out of all her social media accounts. The breach of personal privacy alone makes getting hacked a nightmare. Then add in other concerns, such as identity theft, fraud, and, in Biles's case, being in the public eye. As a public figure, her social media is also part of her job.
"If I'm supposed to post something for one of my partnerships--that's really important to me," she explains. "But if somebody hacked my account, how can I do that?"
Through the campaign, Sysman hopes to bring understanding to the resilient nature of cybersecurity professionals through Axonius's unique twist of partnering with public figures who have overcome complex challenges. Chief marketing officer Nathan Burke points to a quote that's too familiar with the team: "Cybersecurity professionals are mental athletes who have no off-season."
Biles isn't the only athlete to connect to Axonius's campaign. The CrossFit champion Amy Bream, who was born without a right leg, is also involved. Along with Biles, the two will discuss how they each take on complexity in their lives in a video series that's housed on an Axonius video platform. They will also make appearances on podcasts and in-person events.
And Axonius teases that there may be more star power to come as it looks to expand the campaign.
"We want to highlight the fact that--like professional athletes--cybersecurity professionals are human beings doing complex work and face incredible challenges," Burke says. "As both Simone's and Amy's stories demonstrate, everyone will face adversity at some point in their lives, but it's how we respond to that complexity that defines us."
Apr 27, 2022