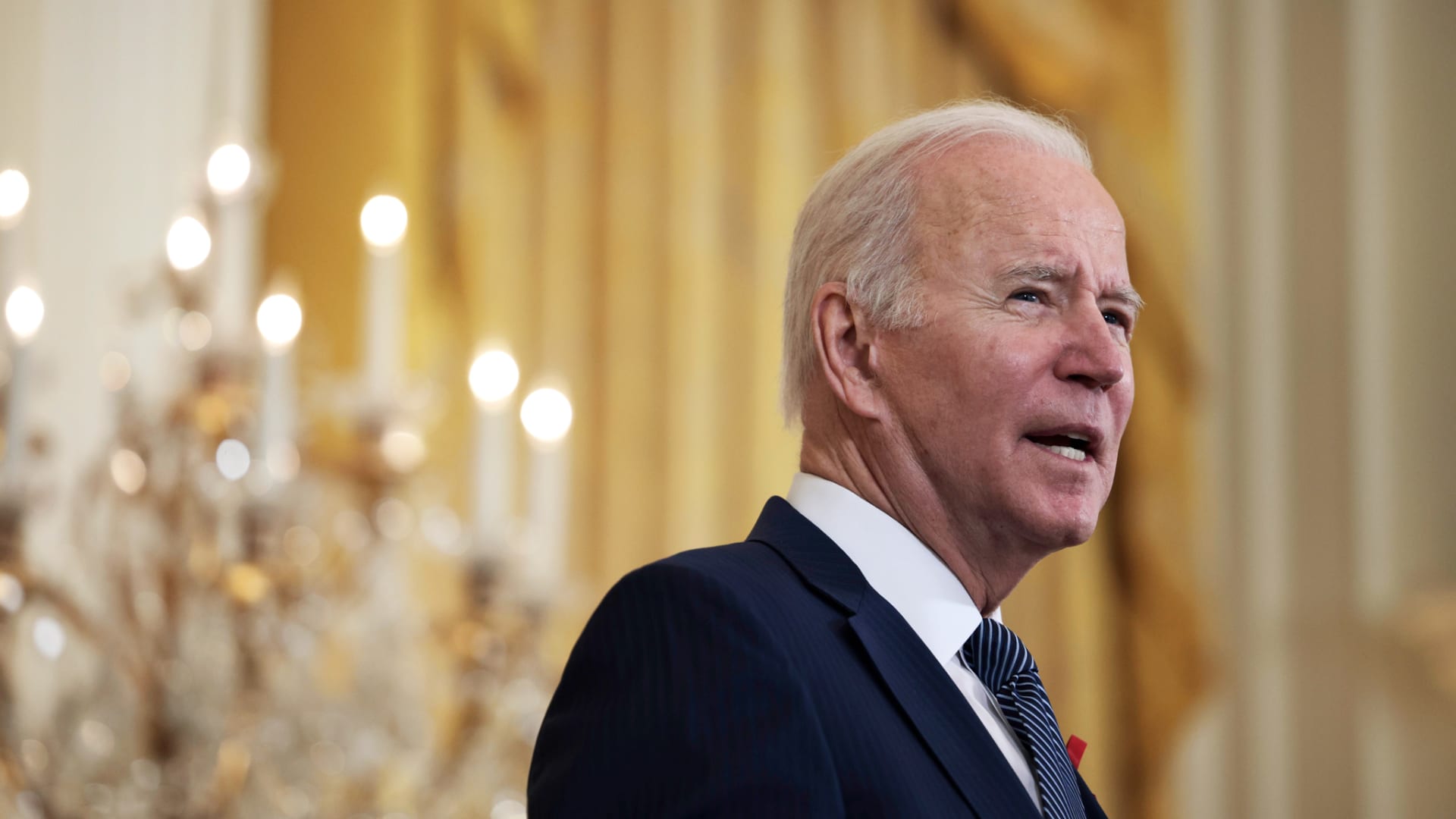 On Thursday, the Biden administration unveiled a series of reforms aimed at increasing the transparency of federal spending and the amount of federal contracts available for underserved businesses. It also gives the Small Business Administration greater oversight of the federal government's buying strategies--a move that could give small business a stronger hand in federal procurement policies.
The reforms "will help guarantee greater transparency and accountability in federal contracting and put more small businesses in a position to start doing business with the United States government," SBA administrator Isabel Guzman said in a statement.
The new measures further mark an expansion of a January executive order in which President Biden shared his administration's goal of promoting racial equity and supporting underserved communities. In June, during the centennial of the Tulsa Massacre, he also made a commitment to expand access to federal contracts among small disadvantaged businesses (SDB), looking to increase the federal procurement goal to 15 percent by 2025. Currently, the goal sits at just 5 percent.
Here are three takeaways from today's announcement that Biden says will help the government move closer to reaching that goal.
Raising the stakes for small disadvantaged businesses
In 2022, the Small Business Administration will begin negotiating contracting deals in hopes of achieving an 11 percent federal contracting goal for SDBs.
Big businesses in 2020 snagged three-quarters of federal contracting dollars, or nearly $420 billion, compared with the record spending--$145.7 billion--among small businesses last year. The move marks a more than a 50 percent increase from the current goal.
The SBA will also work with others to potentially increase the amount of spending for women-owned small businesses, service-disabled veteran owned small businesses, and contractors located in Historically Underutilized Business Zones.
Introducing a higher-degree of spending transparency
For the first time, the government is breaking down federal contracting spending data by race and ethnicity of business owners. The fiscal year 2020 disaggregated data, analyzed by the SBA, shows that Native American-owned businesses received around $15.1 billion in eligible dollars; Hispanic-owned businesses got $10 billion; Black-owned small businesses received $9.4 billion; Subcontinent Asian American-owned small businesses netted $8.7 billion; and Asian-Pacific American-owned small businesses got $6.9 billion. Small businesses falling under the broader "other" category landed $87.6 billion in federal contracts, while other minority-owned small businesses nabbed around $2.7 billion.
Bringing in fresh blood
After years of declining numbers, the government is actively working to draw in newcomers for federal procurement opportunities and brainstorming new ways to do so.
Thursday's announcement cites a report indicating that the amount of new small businesses entering the federal marketplace dipped by 60 percent over the past decade. In an attempt to walk back those numbers, the Biden administration is requiring agencies to keep track of newcomers to the federal marketplace. Development of new entry management tools are in the works, which seek to develop a universal definition of what a "new entrant" means to help keep an eye on progress over time.
Additionally, the government is reworking its use of category management in an attempt to expand contracting opportunities for small disadvantaged businesses. The SBA, along with the U.S. Department of Commerce, will become voting members of the "Category Management Leadership Council" to help amplify the voices for small businesses as well.
Nov 18, 2021