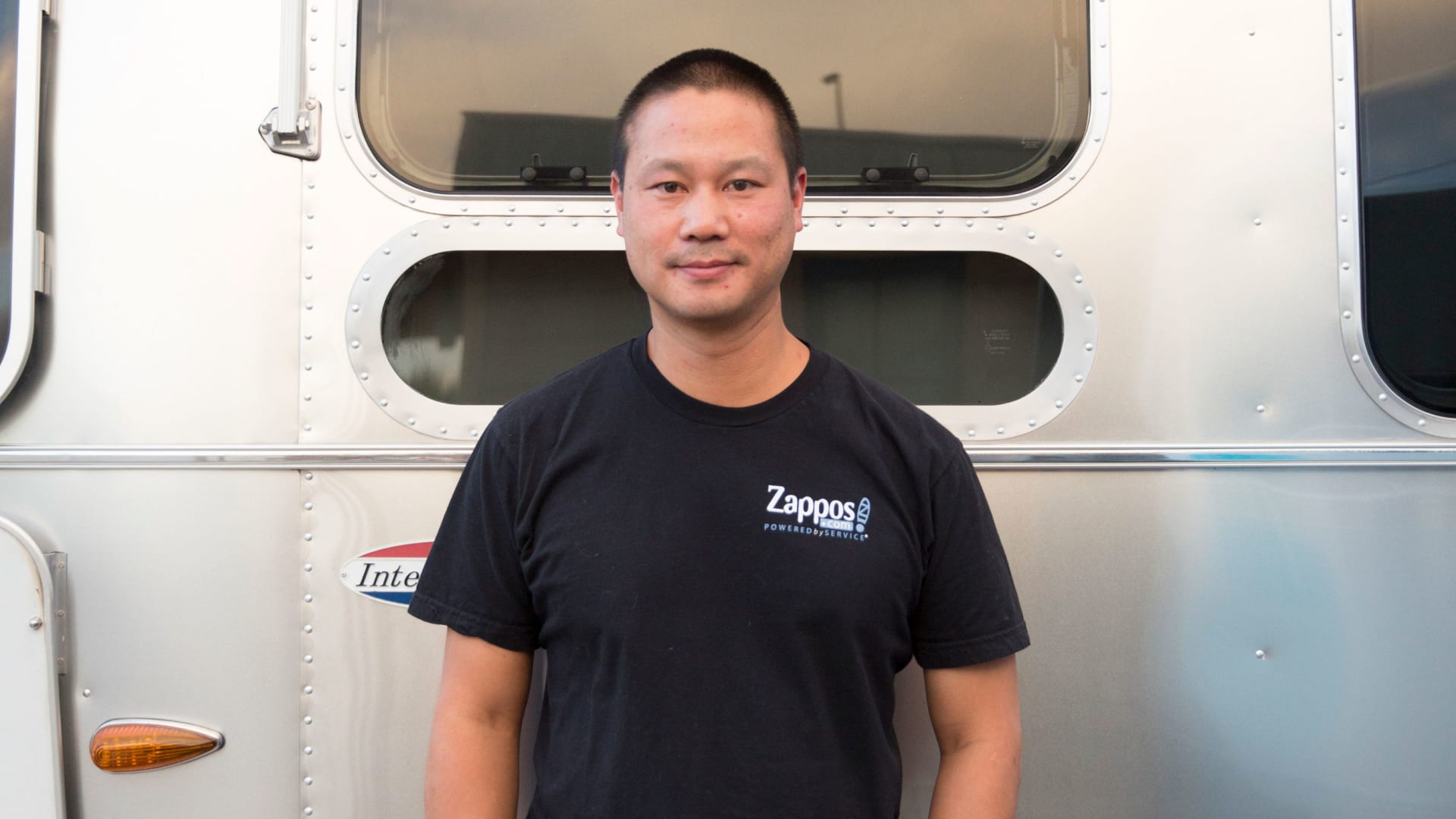 After Hsieh passed away in November 2020 at just 46-years-old, a group of his friends and colleagues created the award program in his name. In addition to popularizing the concept of "delivering happiness" and novel customer service techniques, Hsieh was known for utilizing a holacracy management structure, or a decentralized system that encourages employee input and forgoes job titles and traditional hierarchical workplace standards.
The award honors those who deploy innovative techniques toward enhancing the work and employee experience and unlocking a person's full potential.
"We're looking for those changemakers who are challenging traditional ways of managing people and through this the gains that lead to productivity, engagement, overall quality of life, can ultimately transform the way we all work and kind of shift the perspective and perception on what a workplace can be," says Michelle van Ruyven, executive director of the Tony Hsieh Award.
The application consists of three questions, which invite entrepreneurs to share novel practices or innovations within their workplace culture. There are no applicant restrictions, meaning that anyone interested is encouraged to apply.
A group of eight volunteers, who are a combination of leaders within the talent and development space, will judge the applications.
The winner of the award will receive a ticket to the annual TED Conference, which is a $15,000 value, along with opportunities to network and build partnerships. Last year's winners included three companies: ET group, a technology company in Canada, JA Worldwide, a Boston-based non-governmental organization serving young entrepreneurs and Mountain View, a private property development and real estate investment firm in Egypt. The trio were celebrated for their innovative work models, which embraced anything from holacracy to decentralization and even self-set salaries.
Van Ruyven says that the judges intend to name one winner this year, unless there's a scenario where it's a really close call. There were roughly 100 applicants last year, according to van Ruyven.
She adds that they're looking for applicants "who are running the proverbial four minute mile in a way that others can learn from, improve upon, and replicate." The award program intends to elevate the winner and share the winner's strategies so that other leaders, organizations and entrepreneurs can be inspired in a way that ultimately "connects and continues Tony's legacy, and what he stood for."
It's free to apply. Applications are due by Sept. 9 and a winner will be announced one month later.
Jul 28, 2022