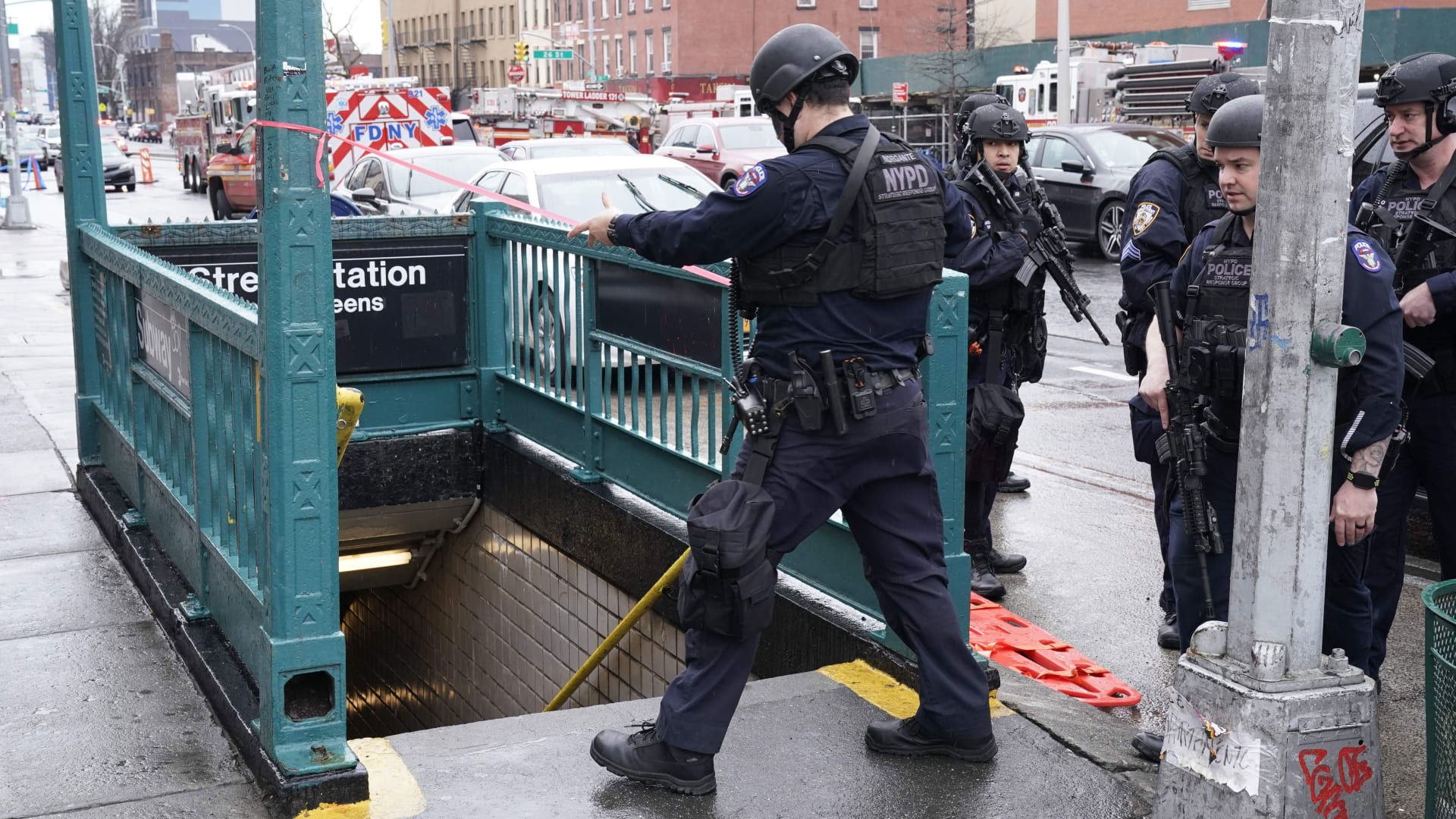 Here is what the shooting in New York City's subway system on Tuesday morning made abundantly clear: No employer can guarantee workers' safety. But employees do want assurances, particularly as employers begin to call them back into the office.
"To get people to return to the office, safety needs to be the number one priority," one anonymous worker surveyed in a March Morning Consult poll said. "I need to feel safe commuting. I need to feel safe walking. I need to overall feel safe about my environment and general surroundings."
The poll, which was conducted in late February and early March -- well before a gunman in Brooklyn's Sunset Park neighborhood threw smoke bombs and opened fire on a subway train during the morning rush hour on April 12 -- surveyed nearly 9,400 adults working in New York City. The Washington, D.C.-based Morning Consult team conducted the survey on behalf of the Partnership for New York City, a nonprofit that creates partnerships between businesses and the government.
The anonymous worker's comment from the Morning Consult poll is a direct result of rising crime rates in the nation's cities, where workers typically need to commute on public transit systems to get to work. Data released in January from the Council on Criminal Justice, a Washington, D.C.-based nonpartisan think tank focusing on criminal justice policy, shows that the number of homicides across major U.S. cities increased, albeit at a slower pace, in 2021. Compared to the amount of murders in 2020, murder rates increased by five percent in 2021. The report also found single digit upticks in gun assaults, robbery rates, and aggravated assaults, as well.
A recent Gallup poll found that concerns about U.S. crime reached levels that haven't been this high since 2016, with 53 percent of Americans expressing a "great deal" of concern about crime while another 27 percent of Americans are concerned a "fair amount."
For perspective, crime in New York City is nowhere near what it was when the Big Apple was dubbed "Fear City" back in the 1970s and 1980s. Still the rate of gun violence, rape reports, and grand larcenies are higher compared to past years in New York City, according to data from the New York Police Department.
But there is a role for businesses that want to help their cities recover: The first step boils down to engagement.
Workers believe that their employer should hold public figures accountable in taking measures to help combat crime and keep their city safe, Morning Consult's poll recommends. One example the report points to is encouraging employers to be vocal with elected officials about the importance of employee safety.
Using the company's platform to voice support for safety initiatives, discussing crime levels, homelessness, and mental illness is another way employers can help influence and shape policy. And, of course, money talks: Donating to organizations that help vulnerable populations, advocating for further policy, is another avenue to consider.
Apr 12, 2022