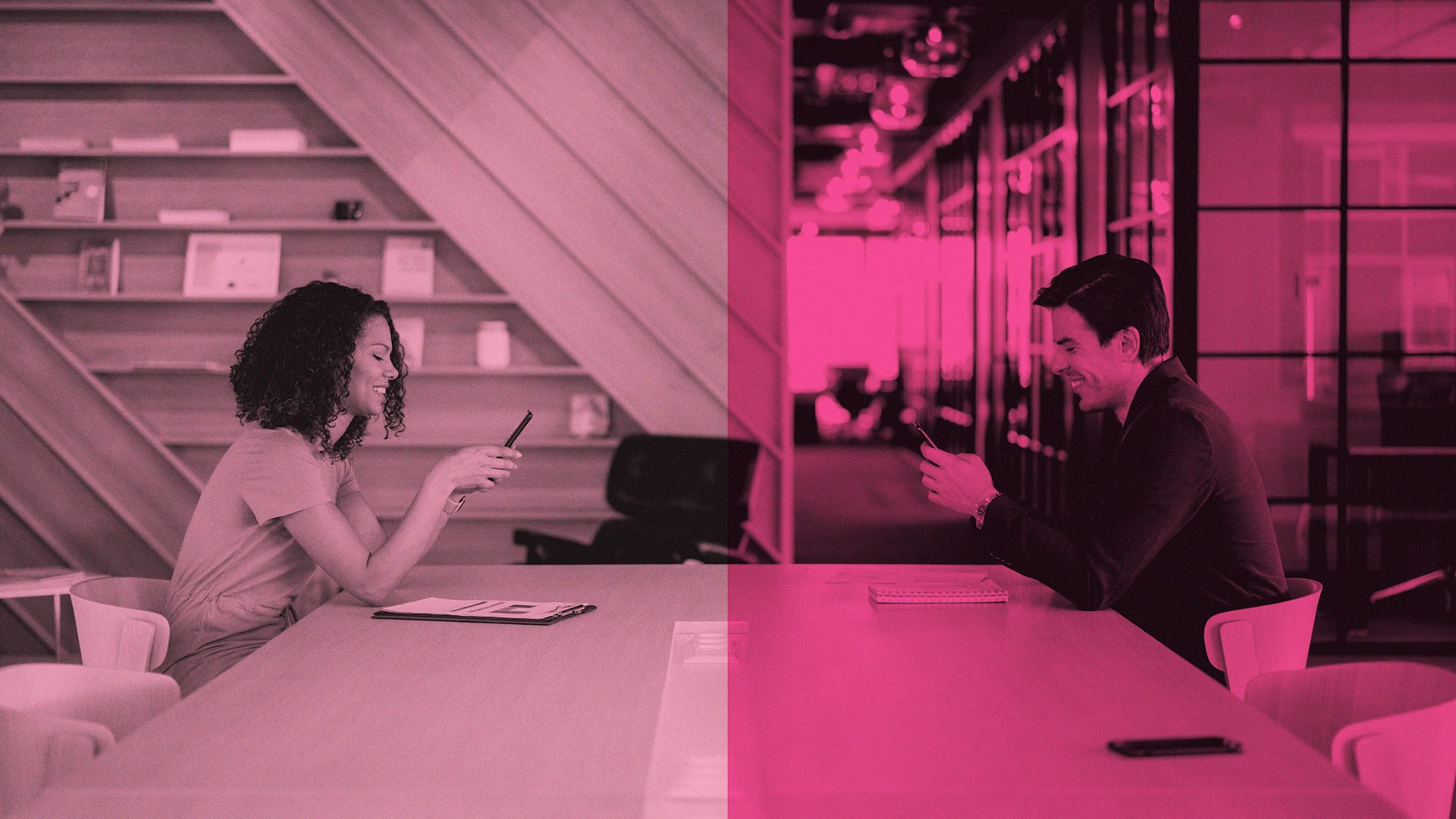 Despite the pivot to remote work, some workplace romances have managed to survive. With Valentine's Day around the corner, never mind the pathogens, love is in the air!
Six percent of workers said they ignited a new flame during the pandemic, while 20 percent of workers continued workplace relationships that started pre-pandemic, according to a recent survey from the Society for Human Resource Management (SHRM), a trade association.
These relationships mostly developed through in-person dates, though some opted for phone calls, direct messaging, and virtual encounters, says Johnny Taylor Jr., SHRM's president and CEO.
"Since most of these romances were continuations, it's likely they were just going on in-person dates as usual rather than through platforms like Zoom," he explains.
But workplace romances can be dicey for a number of reasons. For one, concerns arise over power dynamics if a manager is dating a lower-level employee. And, of course, the obvious question: How to navigate the workplace once a fling sours?
It's not uncommon for office romances to fizzle out according to Philippe Weiss, the president of Seyfarth at Work, a legal compliance and consulting services company. But an office couple parting ways can create tensions across the workplace. "[L]ovelorn employees often will find themselves stuck in live or Zoom meetings staring at their former beau or bae -- which is highly awkward, at best," he says.
SHRM's survey, which polled 550 American workers in mid-January, reveals that 75 percent of those who were in a workplace romance ended the relationship pre-pandemic. (SHRM defines pre-pandemic as prior to March 2020.)
For that reason alone, it's important to have policies in place to clarify expectations for those who find themselves pursuing romance on the job. These policies apply to the entire organization -- a situation that was brought into sharp relief recently when Jeff Zucker, president of CNN Worldwide, was forced to exit the company for failing to disclose a workplace romance.
Weiss recommends looking at your work environment to gauge what's realistic. While some companies have attempted to implement total dating bans, Weiss says that's fairly ineffective. "At the peer-to-peer level, it's really hard to put the kibosh on all romances," he says.
Other companies have implemented guidance that steers clear of an outright workplace dating ban, but instead recommends maintaining appropriate work relationships while in the office or during virtual meetings. That means no pet names by the water cooler and to maintain work-appropriate relations while you're on the premises (keep it PG).
And whatever the policies about in-office romances, there's also the question about romances that catch fire when you're not in the office. For co-workers who struck up a new romance but work in different office locations, here's looking at you.
But as Taylor sees it, workplace romance policies should apply to all employees, wherever they are.
"Even remotely, workplace romances can create a perception of favoritism when the relationship is going well, or, worse, lead to harassment and even retaliation if the relationship ends or feelings aren't reciprocated," he says.
Feb 10, 2022