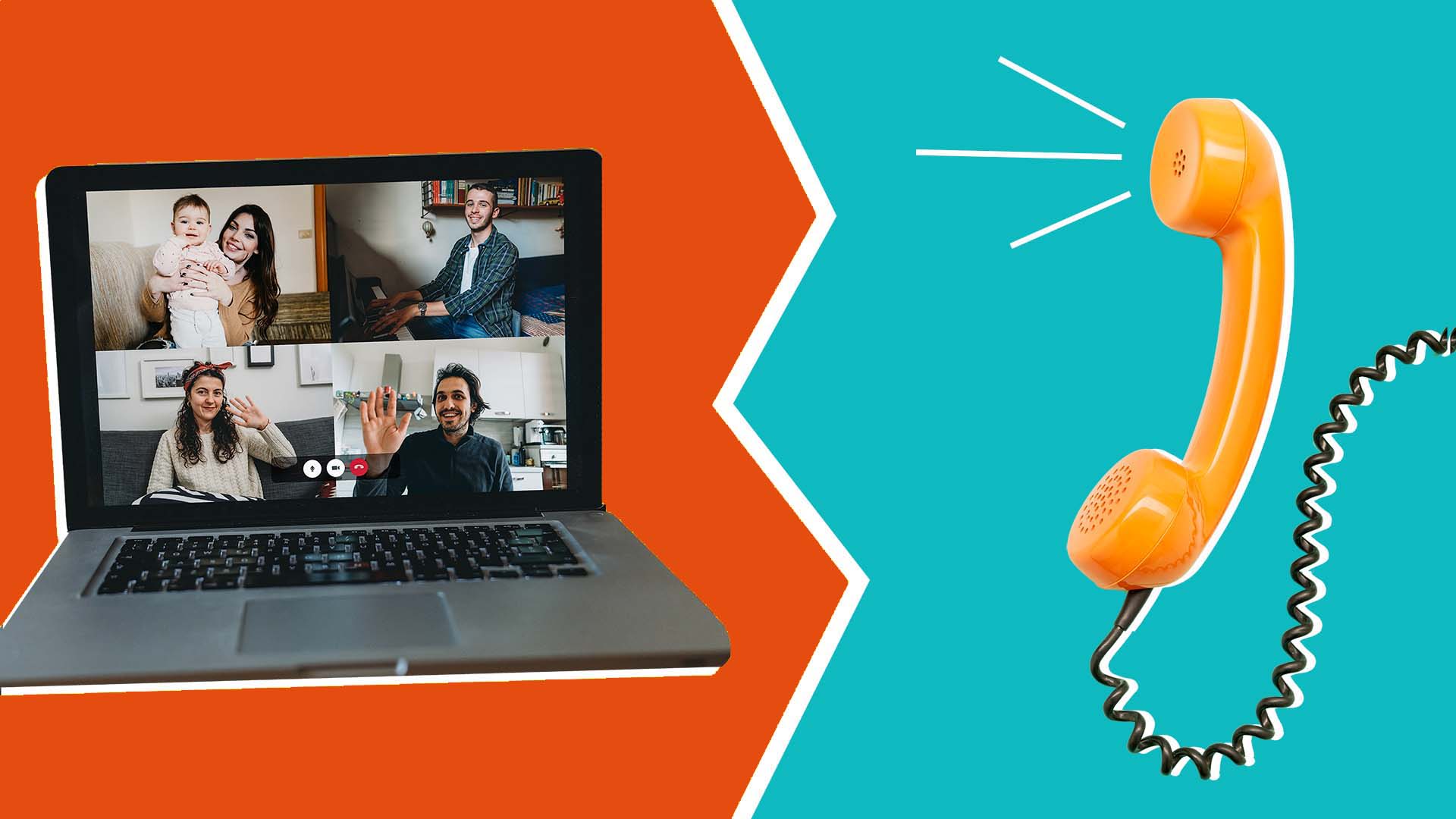 As it turns out, the preferred communication method of full-time workers is a phone call, according to the latest State of the Call report from the Seattle-based software service firm Hiya.
Not in the report: Twenty-eight percent of U.S. respondents said a phone call is their go-to choice to correspond with their co-workers, as opposed to just 7 percent who chose a video call, according to raw data pulled from the report that surveyed 1,800 businesses and 12,000 consumers. The company gleaned this stat from the raw data, but it wasn't included in the actual published report, which went live this week.
Naturally, as people are still working remotely, usage of communications tools increased across the spectrum. Phone calls are reigning supreme at businesses: Fifty-three percent of U.S. workers who use phones on the job say that phone usage increased in the past year, according to the data. Video calls also increased, but by 46 percent.
So why might voice calls be gaining in popularity? You aren't chained to your desk, according to Hiya's president, Kush Parikh. "You could have a call internally while walking around the block or getting a cup of coffee--you have a lot more mobility that's tied to voice-only versus video."
That's not to say that video calls will become obsolete anytime soon. They'll likely stick around, given the growing surge in hybrid work offerings. Unless 100 percent of your population is in the office, companies are using another medium to communicate with the whole company.
Parikh also thinks that Zoom fatigue is here to stay since hybrid models still require Zoom, but it may look a little different in the future. There may be different layers of Zoom fatigue, since taking a Zoom video call while a worker is at home is different from when a worker is in a hybrid office meeting where some folks are on Zoom and others are in the same room, he says.
And there's a chance that the prevalence of video calls could decrease as more workers start to return to their desks, which may help alleviate at least some Zoom fatigue.
"If you're in the office a couple of days a week, you're less likely to have eight to 10 different Zoom video calls in a row, so from that perspective I think it'll help," Parikh says.

Mar 4, 2022