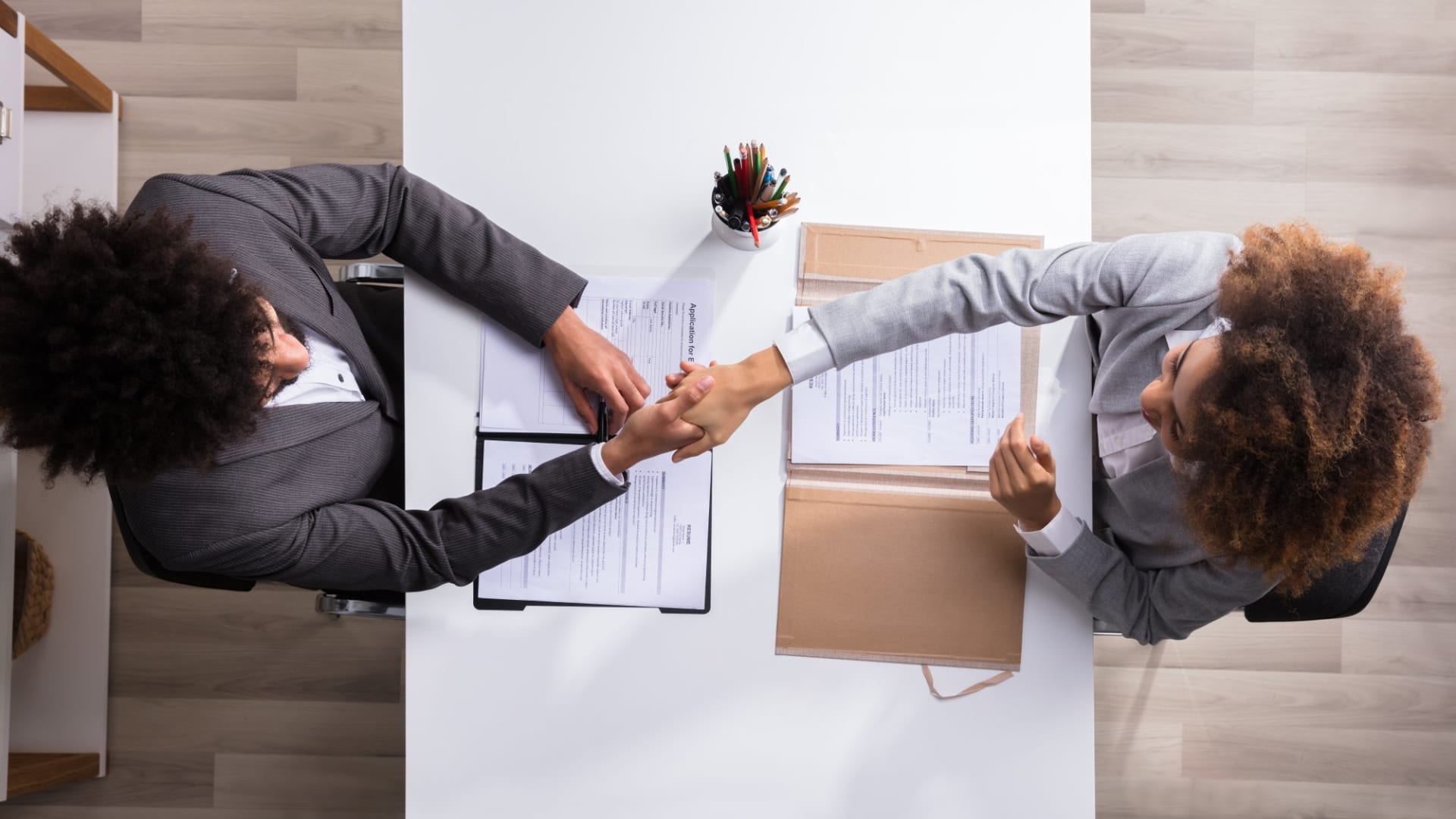 The business case for diversity is well-documented. Having diverse teams from the board room to the factory floor has positive impacts on everything from product development to management style and revenue. However, stories about the lack of diversity in organizations, and accusations of bias, anti-LGBTQ, and overt racism and sexism continue to flood the news. Many companies have stepped forward with apologies and pledges to do better. And, in turn, these are met with skepticism by a public long inured to empty promises and token gestures.
What can companies do to build a more diverse workforce? According to Katrina Kibben, CEO and founder of Three Ears Media, "writing a press release is definitely not the answer." In fact, even though the bulk of their company's work is in helping organizations create better career content, Kibben doesn't believe that you should start with your recruiting, either.
"Right now, we are looking down the barrel of change ... and that's a time for reflection," says Kibben, who uses gender-neutral pronouns. While the inclination might be to call a board meeting and vent, this is a time to listen.
Create safe spaces and talk to your employees. Take what you learn to the management team and develop a strategy. Says Kibben, "Employees need to know your perspective, how you will handle things, and how it is going to be different going forward."
Regardless of whether that internal review unearths a lot of skeletons, leaders whose behavior merits summary dismissal, or promising areas you want to amplify, there are aspects of recruiting copy we can all improve. Here are three common "requirements" that Kibben says need to be reconsidered, if not canceled:
An Education About College
"I have a controversial opinion on college," says Kibben. "Unless you are working with colleges or in a college, I don't think a college degree should be required. If you have done the work, and have the experience to do the job, you should get an opportunity to have the job." Also, the simple fact of knowing which college an applicant attended may reveal ethnic and economic information that can, wittingly or unwittingly, exclude applicants. "Not everyone has had access to a college education. Or they may have taken a non-traditional approach to their career or education," they say. And by requiring information about degrees and schools attended, employers may exclude qualified candidates with highly applicable experience.
Are You Experienced?
Kibben discourages the use of years as a measure of experience. In the tech field, for example, they cite the common practice of asking for "three years of Hadoop" or similar. Instead, they suggest using a situational approach such as, "you have used X tool to build product Y." This provides a much better means of matching candidates to the skill set required, whether it was built up over a decade or fast-tracked in through an intense internship. In this case, it is important for recruiters to remember that they themselves have likely never done the job they are hiring for. Talk to staff to build out these situational requirements and develop appropriate hiring language and criteria.
The Culture Add
"I struggle with the concept of culture fit," says Kibben. "If we seek a fit, how do we find a culture add?" In fact, they have found that culture fit can even be a veiled way of saying "we think of ways not to hire diverse people." And to build a culture of inclusion, focus on action, not rhetoric. Does your organization truly reflect diversity? Again, talk to your employees to find out. They can also guide how to communicate inclusivity to potential hires. Kibben recalls asking an employee at a tech company what he remembered from his job interview. After a deep reflective breath, he told them that when he walked into the office, he saw a massive pride flag. The effect was more than words; it was a feeling. He felt seen.
"There's a difference between being described and being seen," says Kibben. "I say that as an out lesbian woman, who wouldn't be caught dead in a dress. You don't want to feel different than everyone in your company. You don't want to be the black person, the Latino, the fill-in-the-blank. You want to feel that people like you thrive there."
They add, "If I pulled job postings from 100 years ago, they aren't that different from what they are now." And we can't expect a different outcome today by doing things the way we did a century ago. If you truly want diverse and inclusive people to come to your company, you have to consider subtle psychological factors in your messages along with overt stereotypes. However, to create a truly diverse workplace, Kibben reminds employers that you must go well beyond recruiting: "You have to actually be different."
This article has been updated to reflect that a quoted source now uses the personal pronoun "they."
Jun 19, 2020