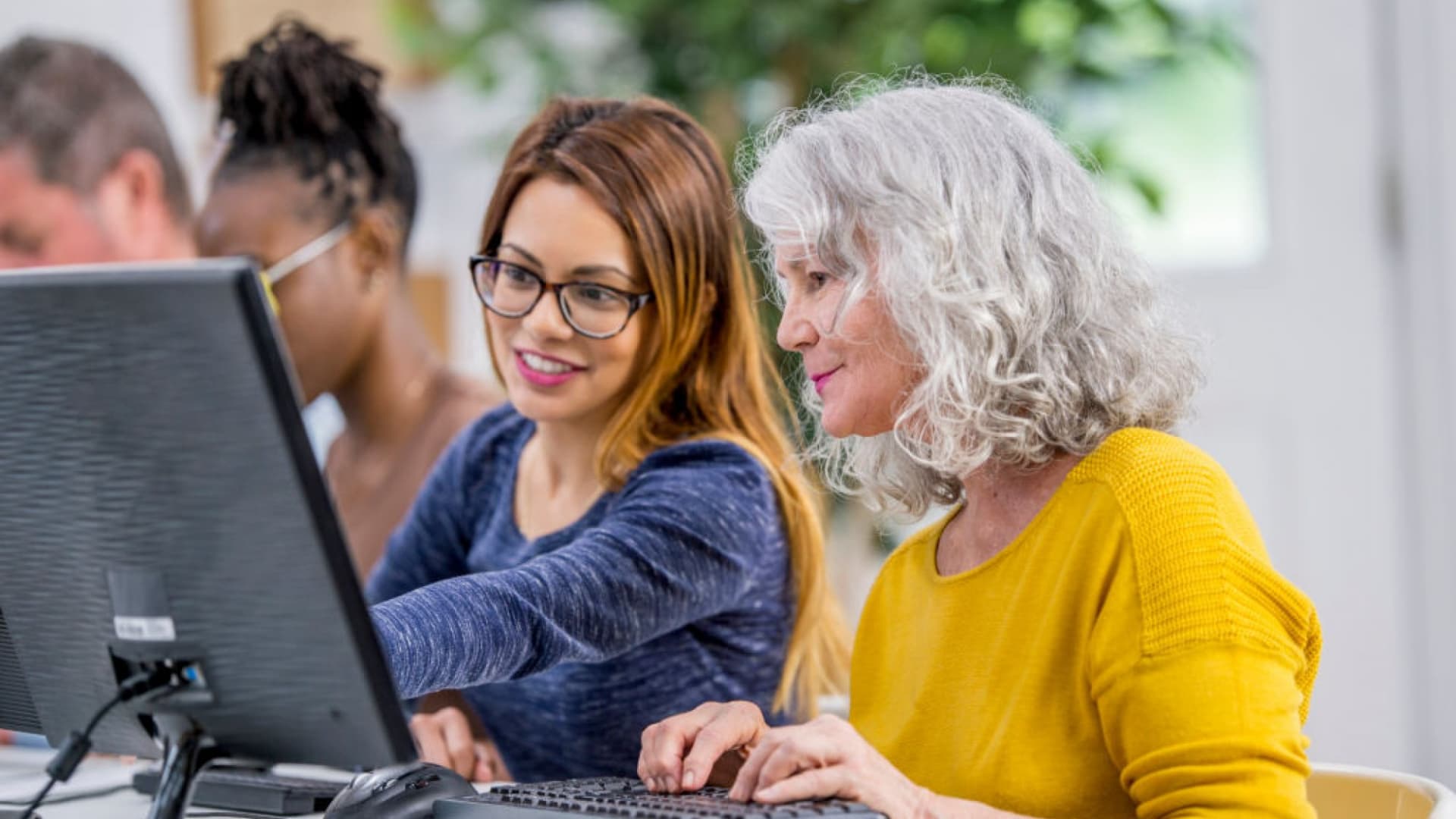 The pandemic accelerated any number of digital trends, from remote work to media consumption, e-commerce, and more. It has certainly impacted our view of education, particularly for parents and students figuring out how to work and learn from home. However, there are other forces in play that are profoundly reshaping the relationship between work and education. The good news is that the outcome may be a more diverse and capable workforce.
Like many managers, Ravi Kumar traditionally viewed a university's reputation and a job candidate's formal education as a baseline for ability. "When I was a hiring manager," he says, "the proxy for me was to look at the schools candidates came from." Today, however, he sees things quite differently. And it's paying off for his business.
Kumar is president of Infosys, a global leader in next-generation digital services and consulting. He has decades of experience in the consulting space, driving large transformational programs and evangelizing new business models across industry segments. These days, one of the things he is most passionate about is transforming higher education and the way companies think about finding a labor force that is future ready.
What we've witnessed firsthand is that organizations, managers, and employees that were able to quickly adapt and learn were best able to survive amid the intense pressures of the pandemic. Running businesses remotely brought home the profound impact of digital technologies. From cloud collaboration to customer service and A.I., digital tech has empowered what Kumar believes is the biggest shift in work since the industrial revolution. "The pandemic has created a new velocity around digital transformation," he says.
"The status quo is good for linear capability building," Kumar adds. "It is good when you have jobs for life. Now we need to transition to multiple capabilities, to lifelong learning." That's because, as he points out, "the half-life of skills is much less and decreasing over time." In other words, the skills that students graduate with become obsolete much faster than they once did. And to keep up with the accelerating pace of change, we need to rethink the educational process and value proposition.
Significantly, Kumar says that a mind shift to lifelong learning may fundamentally change our long-held views of higher education. Last year, Infosys started to work with community colleges to create a career pathway for more people to become part of the digital workforce. When the pandemic hit hard and limited H-1B visas, Kumar decided to double down on the plan to meet his company's current and future needs by fueling a new way to fill the skills gap.
Over the past year, Infosys has hired hundreds of employees from community colleges for digital backbone jobs, which it combines with apprenticeships. And it plans to hire thousands more in the years ahead. And, in July, the company announced a consortium to reskill out-of-work employees to equip them for existing opportunities and meet employer demand.
Not only does this approach make hiring U.S.-based employees more economically viable, Kumar thinks it has the potential to shrink the digital divide. "Digital technologies created a divide because organizations hired on the basis of digital skills. Many of these jobs were only available to people with degrees. You might argue now that the change in mindset brought on by the pandemic will change the divide we have created."
While he is excited about the possibility of increasing opportunity for a much broader cross-section of people, he points out that this is not purely altruistic. It's good business. "Nothing I said is not economically viable," says Kumar. "Yes, it contributes to diversity and inclusion. But the talent I get from community colleges and from mid-career change professionals is stickier." In fact, he says that this talent comes at a lower cost and is more scalable.
However, he points out that the switch from focusing on degrees to skills also means that every company needs to become a learning organization. "Companies are built for addressing consumers," he says, "not to address the need for employees to constantly reskill." He suggests looking for employees who may have low skills but high potential and then training them to meet your organizational needs.
Critically, Kumar says we've reached an "inflection point around diversity and inclusivity." He believes every organization must begin to think of itself as an educator and seek out employees who are lifelong learners. With this approach, organizations optimize for an uncertain future and empower employees along the way.
Nov 12, 2020