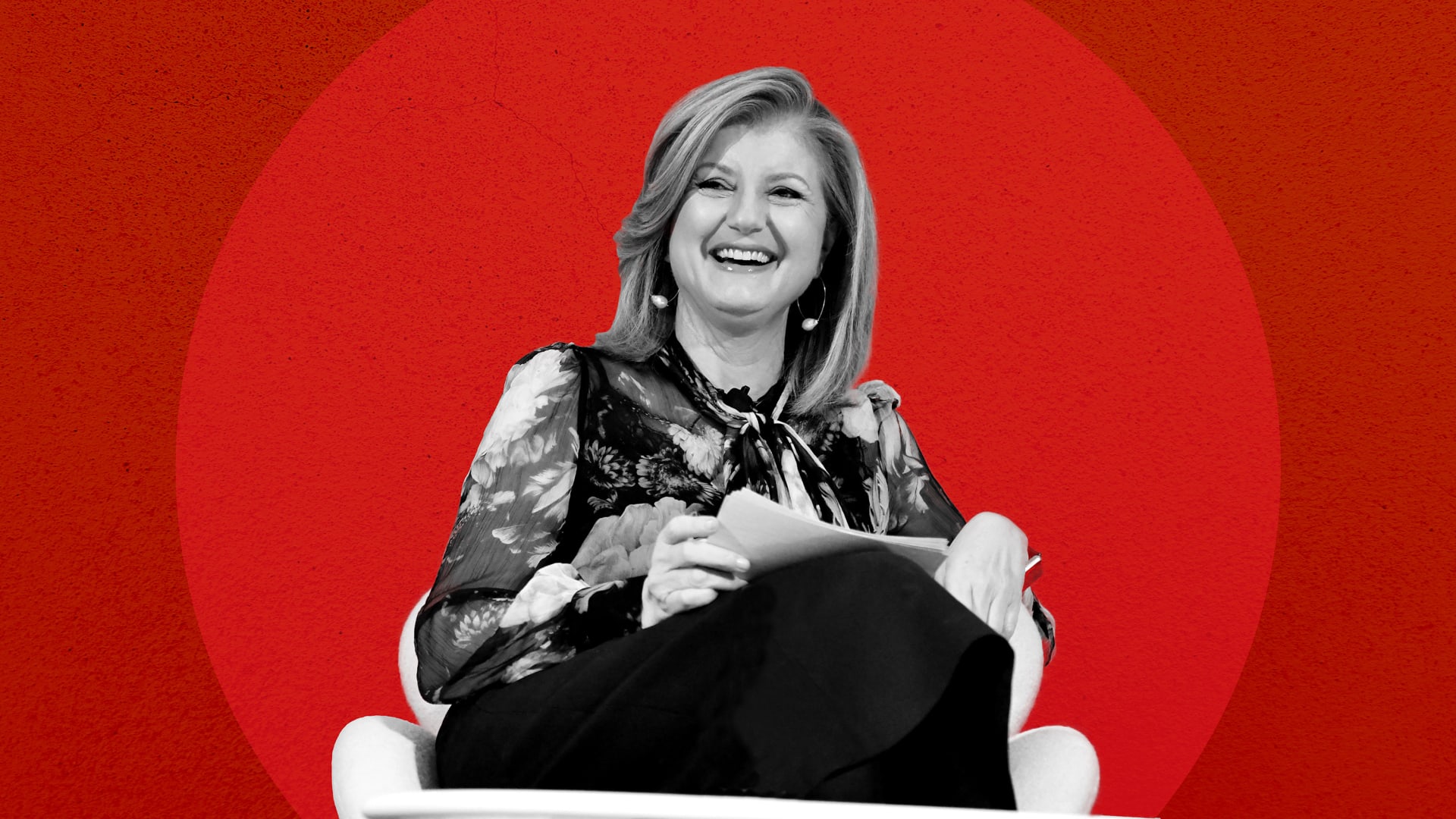 Thrive Global founder Arianna Huffington has some simple advice for business owners and executives who don't have time to take care of themselves: Spend 60 seconds to three minutes each day on a "Microstep" -- a brief self-care activity that will help you be healthier, happier, more relaxed, or more mindful. Then stick with it for 32 days, which will be easy because it's such a small commitment.
Huffington shared this advice at this week's virtual Collision Conference in an interview with Fast Company editor in chief Stephanie Mehta. In these days of Covid-19, when most people are grappling with stress and many fear returning to offices, successful companies are finally getting the message about self-care and wellness, Huffington said. "It's totally clear that if companies do not get the health and well-being of employees right, it's going to have a dramatic effect on the business," she said.
Before Covid-19, there were already two health crises brewing, Huffington said: an epidemic of mental-health issues, and rapidly rising rates of chronic ailments such as heart disease, high blood pressure, and Type 2 diabetes. All these ailments tend to be associated with overwork and stress. "Companies are seeing more and more that it's not just physical health, it's also mental health and mental resilience," she said. "And so we are working with a lot of big companies such as Walmart, Salesforce, Accenture, and Bank of America."
The advice she gives executives at those huge firms is the same thing she tells founders. "We need to have a mindset shift and stop believing the delusion that in order to be successful you need to be always on and available 24/7, that you need to deprioritize yourself," she said.
All the scientific research supports changing that mindset, she added. "We're seeing how growing levels of stress make it hard to focus. If most new companies fail, maybe it has something to do with all those sleep-deprived founders. We know that when you're short of sleep, the first thing to be sacrificed is creativity," she said. Conversely, if you make sure to take care of yourself, "your company is going to do better for sure."
Why you should try Microsteps
Don't worry that you're too busy to make these changes, Huffington said: "This is not about big New Year's resolutions to spend an hour in the gym every day. It's about taking 60 seconds before you go to your phone to do some breathing or focus on things you're grateful for. This is all broken down into Microsteps that are too small to fail."
Expanding on the work of small changes advocates BJ Fogg and James Clear, Huffington recommends doing the same Microstep every day for 32 days to possibly establish a new habit. Check out her 10 preferred Microsteps here. These are some of my favorites that she and others at Thrive Global have tried.
1. Practice gratitude while washing your hands.
"My favorite Microstep is around gratitude, because gratitude has been found to be the greatest antidote to stress and anxiety, and these times are stressful and full of anxiety," Huffington said. "So I try to remember what I'm grateful for when doing activities that don't require my mind, such as washing my hands, brushing my teeth, or doing the dishes." The results have been amazing, she says. "The science tells us that this practice builds new neural pathways. And we need that because during times like these, the default position of the brain is negative bias and anxiety."
2. Journal for a few minutes each day.
Thrive Global director of client experience Summer Mattice picked this Microstep because she wanted to slow the speed of her hectic life "to the pace of handwriting," as well as to capture the small experiences she might otherwise forget. Writing in the journal always made her feel better and gave her a sense of accomplishment even though she wasn't necessarily eager to do it beforehand, she writes.
Her journaling had a dual purpose. Rather than just record her own thoughts and experiences for herself, her journal took the form of short notes to her significant other, "capturing small moments in our relationship that we may have otherwise forgotten." Knowing she was creating a lovely gift for her partner helped motivate Mattice to keep journaling.
3. Do three minutes of exercise.
It's an even shorter take on the seven-minute workout. Gregory Beyer, director of content strategy at Thrive Global, did a brief workout consisting of 50 jumping jacks and 50 pushups most mornings for 32 days. He picked these because his doctor had recommended them as effective exercises he could do quickly with no special equipment and without going to the gym.
Beyer writes that his Microstep experiment was a success and he plans to keep going. "Every morning, I came up with all sorts of excuses not to do my Microstep: I was running late, I had better things to do, today just wasn't the day. But since my workout took three minutes tops, there was never any legitimate excuse not to do it," he writes.
And that, of course, is the point, he says: "It's the smallness that helps you get past all the excuses you make for yourself."
Jun 27, 2020