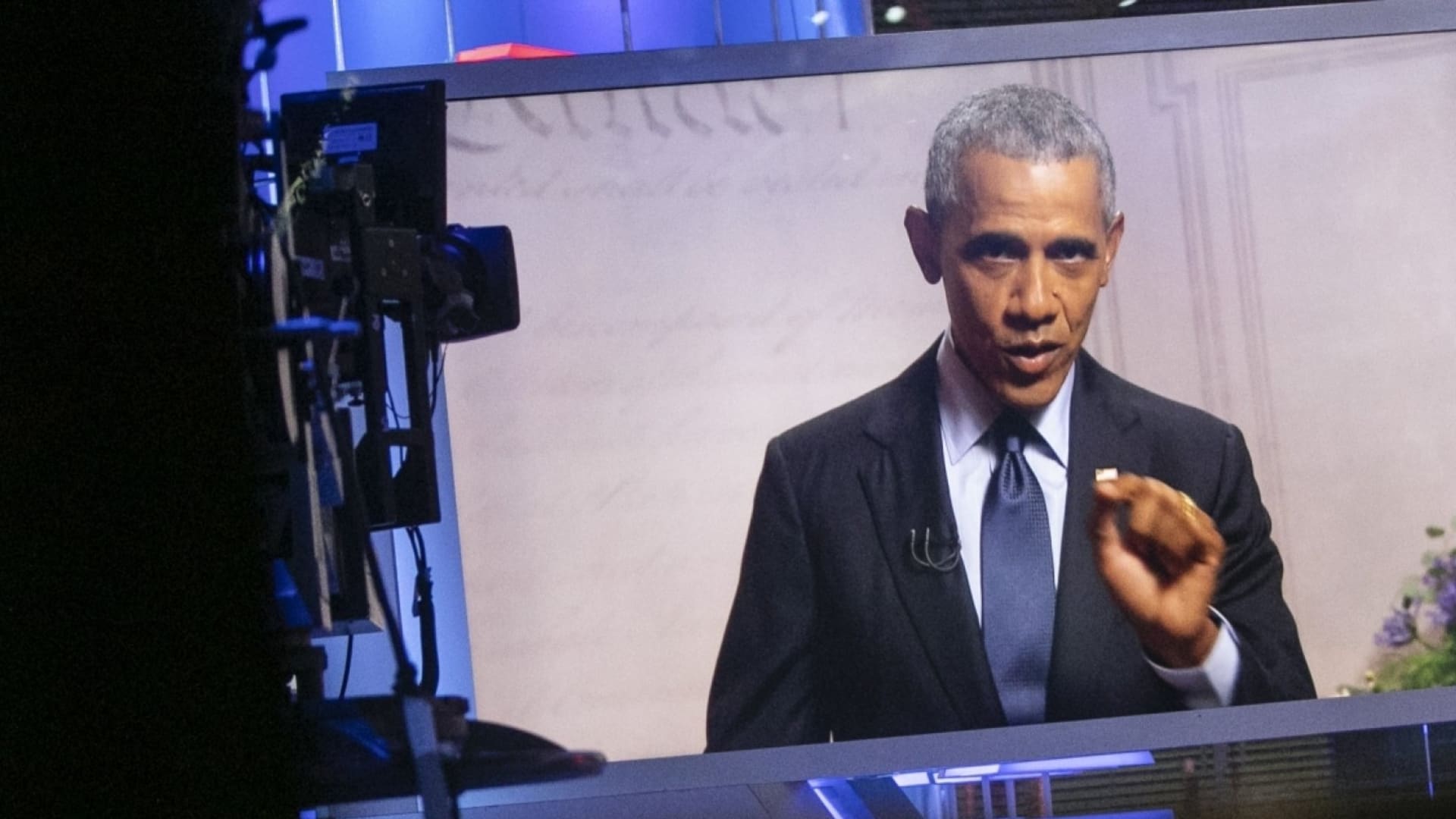 On the third night of the Democratic National Convention, Barack Obama delivered a heartfelt speech whose message was one of hope and of personal responsibility. He reinforced his point with this key sentence near the end: "You're the missing ingredient." It's a powerful line and every leader should consider saying something like it to his or her team.
The third night of the all-virtual Democratic National Convention brought a great deal of star power. It was hosted by Scandal's Kerry Washington, and featured speeches by Hillary Clinton, Elizabeth Warren, and of course Kamala Harris, who gave a rousing speech as the Democrats' newly nominated vice presidential candidate. Gabby Giffords, the former Arizona congresswoman who suffered a major brain injury as a result of a shooting, gave her longest address since then. She described her long effort to relearn to walk and speak, and said, "I have not lost my voice."
One of the standout speeches of the night was delivered by the former president. Every major speech of the convention has centered on the same message: Make sure to vote. That was the theme of Obama's speech, too, but he went a step further, arguing that democracy is, among other things, a responsibility that all of us share.
In jail on the day Obama was born.
Seemingly futile actions can cast long shadows. While president, Obama met with early leaders of the Civil Rights movement. "One of them told me he never imagined he'd walk into the White House and see a president who looked like his grandson," he recalled. "Then he told me that he'd looked it up and it turned out that on the very day that I was born, he was marching into a jail cell, trying to end Jim Crow segregation in the South. What we do echoes through the generations."
He encouraged his audience to consider the power of their own actions or inaction. "No single American can fix this country alone. Not even a president," he said. "Democracy was never meant to be transactional -- you give me your vote; I make everything better. It requires an active and informed citizenry. So I am also asking you to believe in your own ability -- to embrace your own responsibility as citizens -- to make sure that the basic tenets of our democracy endure."
To young people, especially those who took part in protests this summer, he said, "You can give our democracy new meaning. You can take it to a better place. You're the missing ingredient -- the ones who will decide whether or not America becomes the country that fully lives up to its creed."
You're the missing ingredient. It's such a simple, and such an effective message. In effect, he was saying, I may be standing here giving this speech because I'm in a leadership position. But nothing can actually happen without your participation and your help. That's as true for your employees as for the young people Obama was speaking to. And if you haven't said it lately, it's a message they need to hear.
Aug 20, 2020