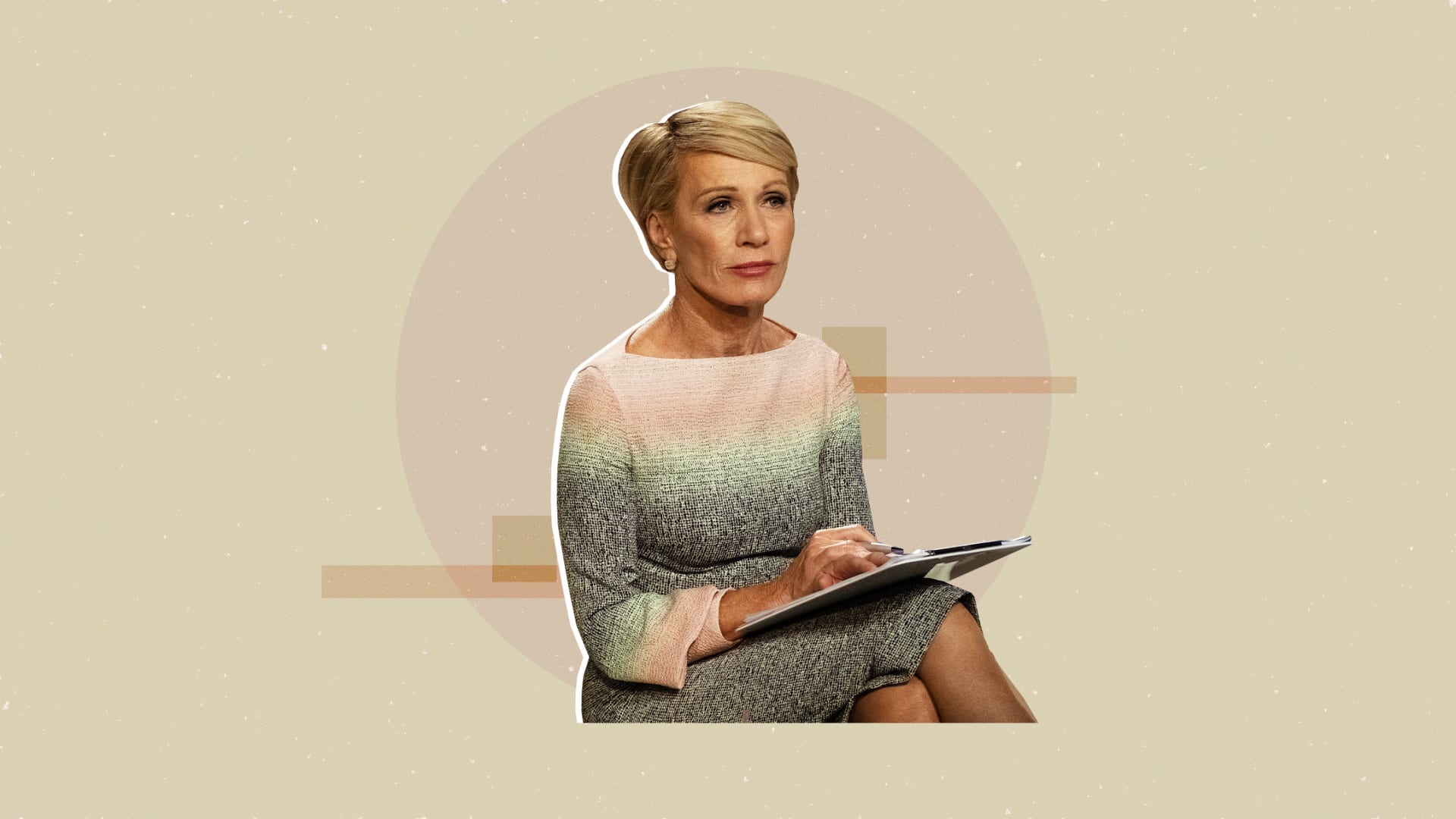 When a Corcoran Group broker destroyed Joe Biden signs a woman had just put out, giving her the finger and using a misogynous slur, she recorded him and it went viral. Although Barbara Corcoran no longer owns the company, her response to the event shows deep emotional intelligence we can all learn from.
Roy Silber is the kind of associate most companies hope never to hire. On Friday, a Biden supporter was legally placing Joe Biden signs at public intersections in a Long Island neighborhood, when he got out of his car wearing a pro-Trump hoodie and began pulling them out of the ground and tearing them up. She got out her phone and recorded him repeatedly giving her the finger, using a misogynistic slur, and taunting her that he would take down all the signs she had placed.
In the video, which went viral, Silber refused to identify himself, but the woman got a clear shot of his vanity license plate reading "SOLD NYC," and his identity quickly became known. For his part, Silber posted a rambling sort-of apology in which he said he was "deeply sorry for the language I used" but went on to say that he removed the signs as a "protest" against statements the woman made on social media. (Since then, he has shut down his Facebook and Twitter accounts.)
It turns out he had been a New York City real estate agent since 1999. He began working for the Corcoran Group after it acquired another agency earlier this year. In response to Friday's incident, the Corcoran Group moved quickly to sever its ties with Silber.
Although Barbara Corcoran sold the company nearly 20 years ago, as its very high-profile founder, she also made a public statement via Twitter -- a statement that can serve as a model of emotional intelligence for any leader. Here are the most important things she did and didn't say.
1. She supported the new owners.
"I sold the Corcoran Group in 2001 and understand the good folks who own the company now acted decisively by firing the agent immediately, as they most certainly should," Corcoran wrote.
She could simply have noted that she hasn't been in charge in almost two decades and left it at that, but instead she made sure to say that the company's current owners had acted as she would have. Going out of your way to back up the people you do business with, especially in contentious times like these, was kind, and very much the right thing to do.
2. She expressed sorrow rather than anger.
"This guy's behavior is absolutely outrageous and it breaks my heart!" Corcoran wrote. It would have been so easy to write " ... and it makes my blood boil" or even " ... and it makes me want to do something about it." Either of these would have fueled the fire, and encouraged her 736,000 Twitter followers to take further action against him. Instead, she spoke of "our most precious right to free self-expression" in a tone that could lead to healing rather than more battle.
She also, wisely, did not tie Silber's actions to the many other incidents going on around the country in this election. Instead, she treated it as what it appears to be -- an impulsive act by a troubled individual.
3. She looked to the future beyond the election.
In a recent Yahoo Finance interview, Corcoran looked forward to the time when the election is settled, no matter who wins. "Uncertainty in any business climate does more damage than the most terrible news in the whole world," she said. "I believe it's going to be a sigh of relief, like 'Got that behind us!' And every small business will feel like they're a little bit more in control."
In her comments about Silber, she wrote, "Hate and divisiveness must be stopped if this country is to move forward again as a united family." She's asking us to see a future when today's bitterly antagonistic politics are behind us, and we can disagree but still work together and respect one another. That's certainly a future I'm hoping for. How about you?
Here's Corcoran's full statement:
Nov 4, 2020