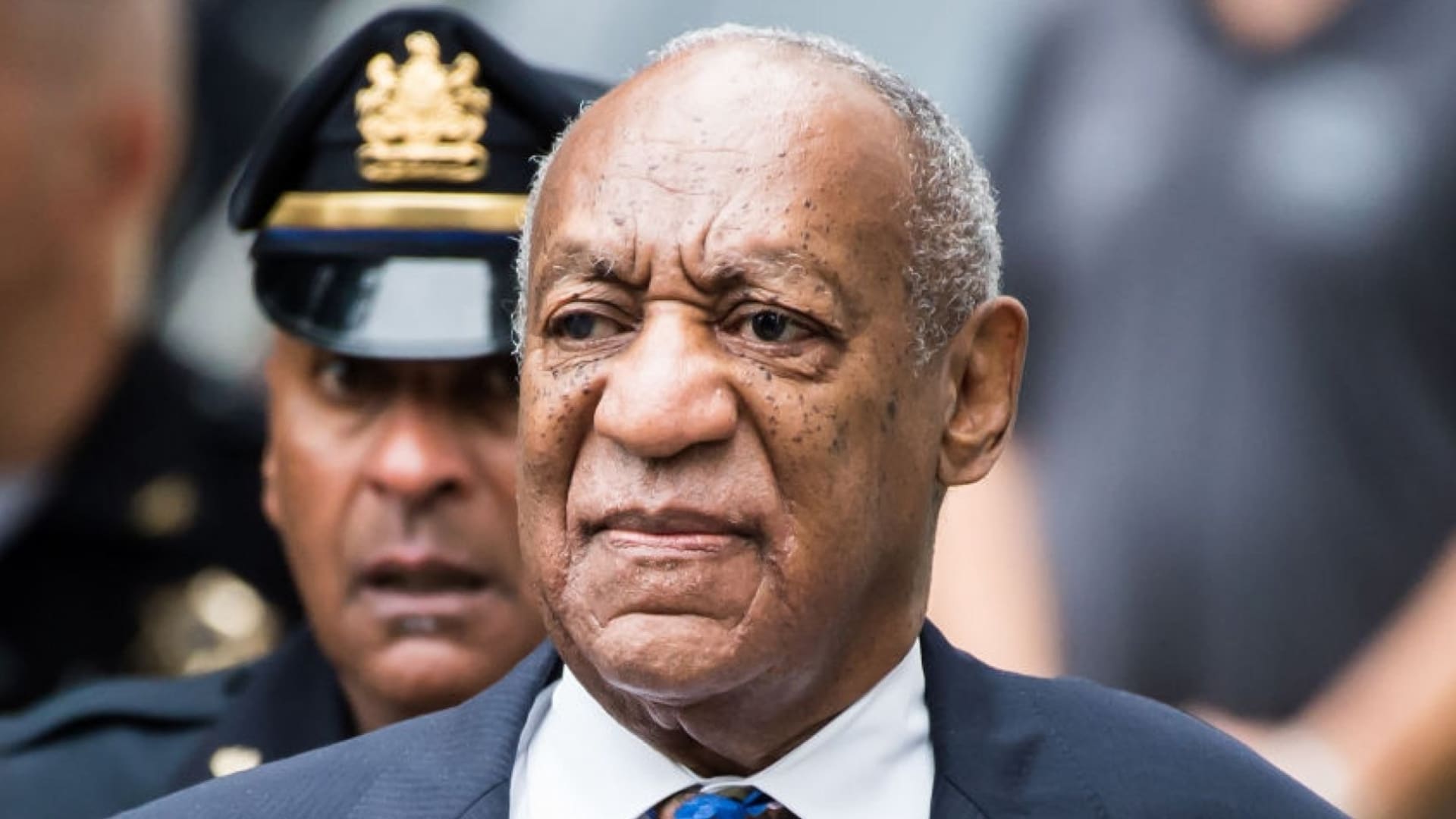 In an astonishing development Wednesday afternoon, comedian and actor Bill Cosby was released from prison after serving two years for sexual assault. It's the kind of celebrity story that can set off endless gossip and speculation in the workplace, and that will likely dominate headlines and news outlets for days to come.
But for victims of sexual abuse--who likely are among your employees--it can be something else, too. The news itself may be a source of trauma and could awaken very painful memories. "When you see a high-profile case like Cosby's become overturned, it can make [survivors] feel helpless and hopeless again," Elizabeth Jeglic, a psychologist and sexual violence expert, told USA Today. When justice fails to punish perpetrators, she said, "it revictimizes survivors all over again and brings back those memories of the trauma itself."
Immediately after Cosby's release hit the news, one apparent survivor posted this to Twitter: "Muting anything related to Cosby and his release. Extremely triggering and the reasons behind his release are even more triggering."
The court didn't say he was innocent
About those reasons. The Pennsylvania Supreme Court, in a split decision, overturned Cosby's 2018 conviction for drugging and raping former basketball player Andrea Constand 14 years earlier. But not because they think he didn't do it. Their decision said, in essence, that the prosecutors screwed up. Former Montgomery County district attorney Bruce Castor (later known for representing former president Donald Trump at his second impeachment) had promised not to prosecute Cosby for the crimes. The Pennsylvania Supreme Court found that Cosby relied on that binding agreement when he released self-incriminating information in the course of a civil suit filed by Constand. A subsequent district attorney then used that information in prosecuting Cosby. That, the court said, denied him his Fifth Amendment right to avoid self-incrimination.
Depending on your point of view, this could seem like a procedural maneuver that freed a sexual predator or our legal system working the way it's supposed to. Either way, the reality is that the vast majority of sexual assaults go unpunished. According to RAINN, the Rape, Abuse & Incest National Network, of every 1,000 sexual assaults, only 41 will lead to a criminal conviction. Cosby's release, no matter why it happened, can feel like confirmation to survivors of the truth these statistics show--most of the time, rapists and abusers get away with it.
You can see why this could be traumatic. As an employer, or just as a friend, here's how you can help:
1. Don't assume you know who has and hasn't been assaulted.
According to the Department of Justice, an American is sexually assaulted, on average, every 68 seconds, and RAINN says one out of every 6 women and one out of every 33 men has been the victim of sexual assault. Depending on the size of your workplace, it may be a near-certainty that some of your employees or colleagues have been victims of sexual assault even though they may never have mentioned it. For some, it might be a shameful secret, but even if they don't feel that way, it's not something that typically comes up in conversation.
2. Try to keep your workplace from being flooded with this news.
If you typically have a television, radio, or other device broadcasting news for all employees to hear, consider turning it off, muting it, turning it down, or changing the channel. USA Today recommends that survivors coping with this event may need to limit their news consumption. Don't make it difficult for the people who work for you to do this.
Obviously, you can't control office gossip the same way you can control the volume switch on a television or monitor. But as a leader, you can set the tone for the conversation and, by example, guide it toward thoughtfulness and sensitivity, and away from prurience.
3. Keep the lines of communication open.
Some of your employees who are struggling with this news may--or may not--need to talk to you or to their colleagues about their experiences. Make space for whatever they need. Be understanding if they ask for a little time away from the workplace. This might be a good time to offer things like an onsite gentle yoga or mindfulness class.
If you yourself are a survivor, make sure to make space for your own needs as well. You may feel that, as a leader, you need to be appear strong, but toughing it out if you're feeling shaken or traumatized helps no one. You may or may not want to open up to people at work, but it's smart to talk to someone you feel comfortable sharing your feelings with.
Cosby may be free, but that doesn't change the reality that more people are more willing to talk about sexual assault than ever before, and that little by little, more perpetrators are being held to account. We should all keep that in mind.
For any affected employees, and for you as well, RAINN is available 24/7 by phone or chat. Its hotline number is (800) 656-4673.
Jul 1, 2021