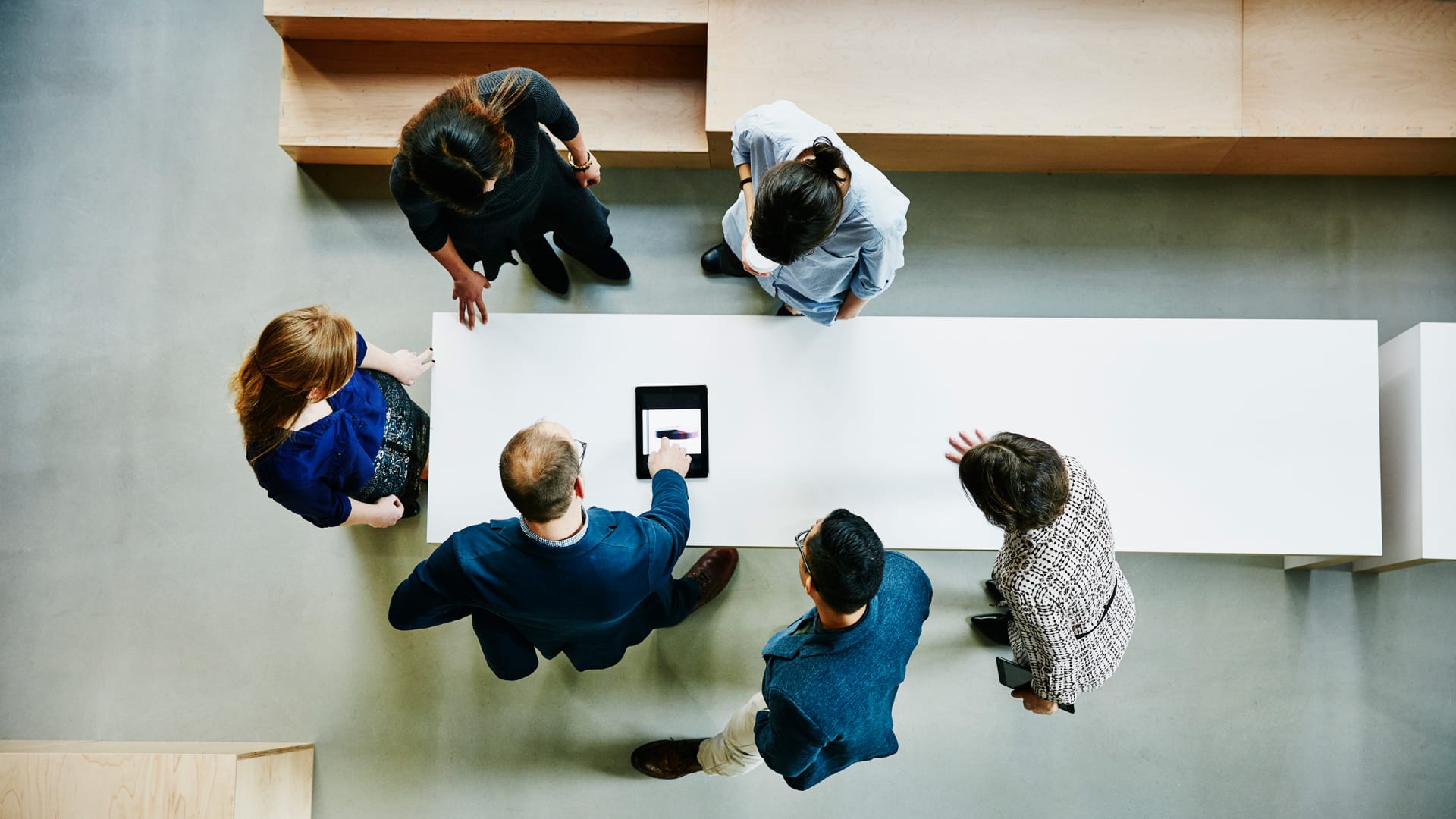 Need to advance your business beyond where it is now? Feeling frustrated in your career? Consider joining--or better yet starting--a mastermind group. A mastermind group is a group of eight to 10 of your professional peers, at least some of them more experienced than you. It can meet just once or on an ongoing basis for open-ended discussion or to talk about a specific topic. In the best mastermind groups, members become each other's board of advisers, sharing opportunities and helping each other reach their goals.
Iconic entrepreneurs including Warren Buffett, Bill Gates, and Richard Branson have all used mastermind groups, according to Wendy Capland, executive coach to such companies as IBM and Bank of America. Capland is the author of the best-selling book Your Next Bold Move, and she's also my coach. For the past few years, she's been coaching me and I've been writing about it.
One of the biggest benefits of a mastermind group is that the other members will give you honest and objective advice, Capland explains in a blog post. "Most people who are close to us, either at home or work, have a stake in our choices and outcomes and therefore aren't really the best people to advise us objectively. A mastermind group will give you real coaching, feedback, and thought-partnership to help you brainstorm new possibilities that maybe you didn't realize you were even thinking about." Mastermind groups can also help you build your network, because group members often share contacts, and learn about how to be more successful, because group members share advice based on their own experience.
Joining an existing mastermind group is a great way to boost your career, but you may get even more powerful benefits if you start your own. Here's Capland's advice for you to do that.
1. Don't be shy about inviting members who are more successful than you.
Capland did this when she started her own first mastermind group, three years after she started her own as an executive coaching business. "I didn't really know how to grow a consulting practice," she says. So she decided to enlist other corporate consultants for an information sharing group.
Wanting to learn from those who knew more than she did, Capland decided to set some minimum criteria--other group members had to be in business for at least five years or be earning over a certain threshold to be invited to join. Then she showed her list of criteria to a more experienced colleague and asked his opinion. He not only approved, he said he wanted to join the group himself. That mastermind group went on to meet every other month for several years. "Everyone in the group knew I had the least experience. They didn't care," Capland says.
2. Start with one other person.
Before you start a mastermind group, Capland advises, figure out exactly what you want to get out of it, and what result would make the group a success for you. That will help you figure out what criteria to use and whom you should invite to join the group.
The ideal size for a mastermind group is eight to 10 people, experts agree. But, Capland says, even if you start your own group, it's very rare to select all the other members, because most people you invite will want to invite others as well. So start by inviting just one or two people. You may see your group fill up more quickly than you expected.
3. Have a pilot meeting.
If the group decides to meet regularly, you should decide together how often to meet, and whether to focus meetings around a single topic of discussion or even a presentation that one group member makes. Each group member can take a turn leading the discussion and you can decide whether to meet in person or virtually. Capland says she's been holding mastermind sessions by video chat for years so as to be able to include group members from different regions. Either way, the best approach is to begin with a single pilot meeting and see how the group gels before committing to more, she advises.
4. Don't expect it to last forever.
All great mastermind groups come to an end at some point, Capland says. "Either you stop getting anything out of it or one or two people step out or the group simply decides to disband." In the case of her consultants' group, they continued meeting for five years and then were asked to speak at a conference. They did, and "from that moment, our mastermind dissolved," Capland says.
Nothing bad had happened, the group had just run its course. With Capland now a highly successful coach, it had also done its job.
Jul 8, 2020