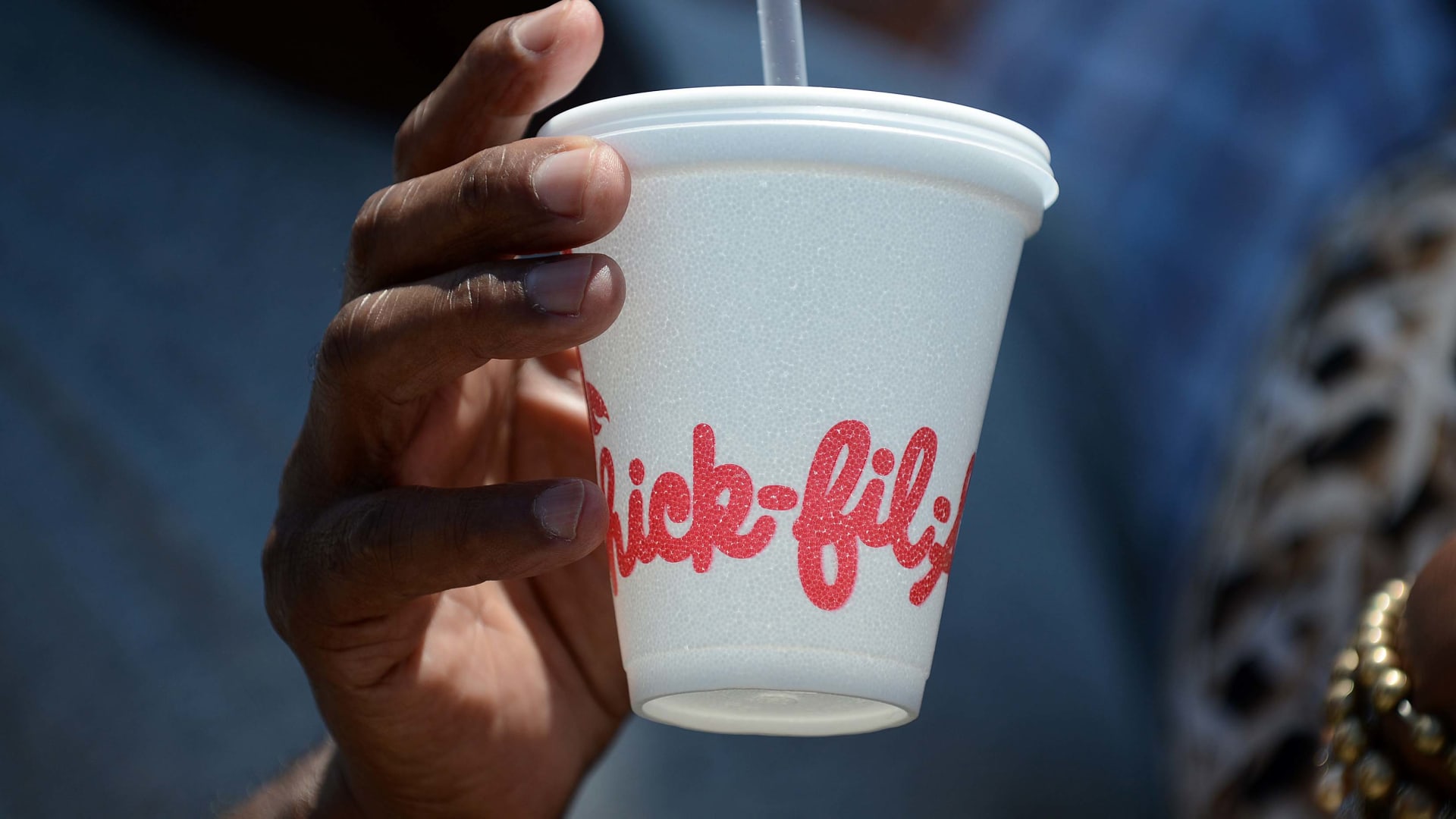 An employee with the TikTok handle @anasteeezy who says she worked for Chick-Fil-A posted a video to TikTok with a simple menu hack. The chain was offering Mango Passion Tea Lemonade as a seasonal drink, but customers could buy an "Arnold Palmer" (iced tea combined with lemonade) with four added pumps of mango syrup. It amounted to the same beverage, and you'd get twice as much for the same price.
The video went viral, with millions of views so far, presumably resulting in a sizable uptick in beverage sales at Chick-Fil-A. It's the kind of social media promotion most companies would kill for, but the restaurant chain responded by firing her instead.
This was this a singularly ungrateful move from a company that had just been gifted with a highly effective social media marketing campaign for free. But it was a really dumb move as well. Because, of course, @anasteeezy (a 19-year-old whose first name is Ana, Business Insider reports) immediately turned around and made a second TikTok video all about how she was fired for the first video. It, too, went viral and has been seen about 1.8 million times.
There are a few simple lessons here for any business owner, even though they seem to have escaped Chick-Fil-A.
1. Value employees who are excited about your products.
For fast food chains with unskilled workers, keeping people engaged with their jobs can be a struggle. But here was someone so excited about her job that she spent her free time creating videos for the benefit of customers. That initiative should have been applauded, not punished.
Not only that, Ana clearly has a gift for creating videos on social media and engaging viewers. A smart franchise owner or manager might have looked into ways to tap into that natural skill by brainstorming some other menu hacks that she could offer her viewers to create additional viral videos. She could have been a highly valuable asset.
2. You can't control social media.
What if a marketer had come up with a coupon offering a free upgrade to a larger beverage and posted it to social media? The promotion would have been the same, the difference is that it wouldn't have gone viral. The other difference is that it would have kept Chick-Fil-A or its franchise owner squarely in control of the promotion and the messaging.
That's the real problem here. Companies can get so obsessed with controlling the message around their brands or their products that they forget everything else. They try to shut down messaging that didn't originate with them -- even if the message will bring consumers into their stores.
They're forgetting a fundamental characteristic of social media, which is that you can't control it. The video @anasteeezy made about how to get twice as much Mango Passion Tea Lemonade for the same price is still up on TikTok. So is the second video where she skewers her boss for firing her. And not only that, as an ex-Chick-Fil-A employee, she made a third video with an assortment of menu hacks, including one about buying a four-strip chicken entree plus two buns which she says amounts to getting two sandwiches for the approximate price of one.
3. Trying to control social media will make things worse, not better.
If Ana's boss's objective was to keep menu hacks off of social media, he failed to do that. If it was to preserve the brand's reputation, he failed there too because by firing Ana, he's turned this into a news story which many media outlets have reported. I can't think of a single way the franchise or Chick-Fil-A benefited from firing her.
As for Ana, I'm willing to bet that she won't stay unemployed for long. Anyone who's seen the videos knows how clever and engaging she is and I'm guessing many employers will see the potential value of having her deploy those qualities in support of their brands.
(I've asked Chick-Fil-A for a comment and will update this piece if the company provides one.)
Aug 22, 2020