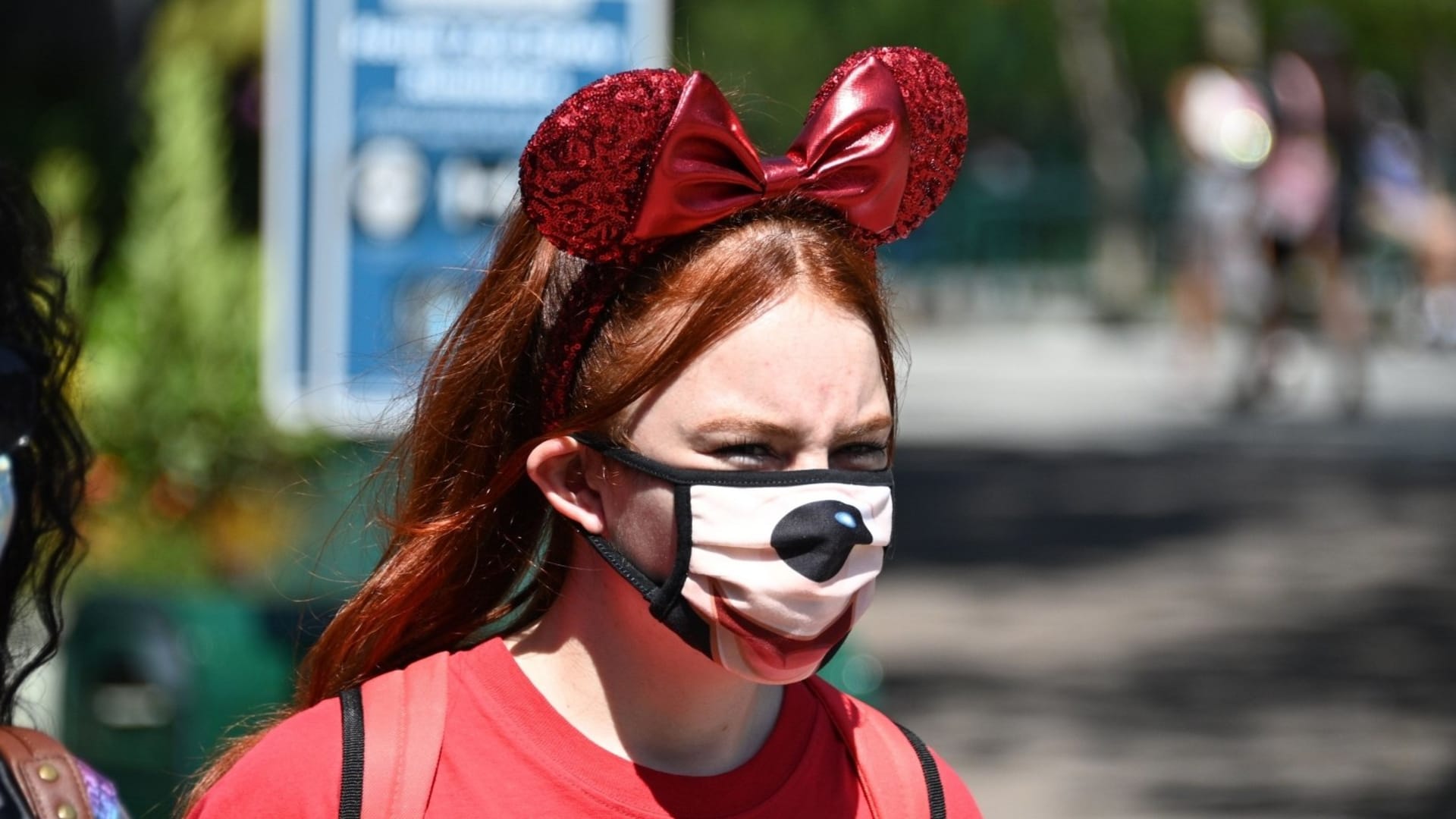 Disney has announced it is reopening parts of Walt Disney World in Orlando this weekend, despite the continuing surge of Covid-19 in Florida, which reported just under 10,000 new cases on Wednesday. The move is being met with excitement by some who are eager to experience the park, and derision by critics who question the wisdom of resuming operations in the midst of a worsening pandemic. The company had also planned to reopen Disneyland in California, but is holding off for now because Governor Gavin Newsom has slowed park reopenings in response to a rise in Covid-19 cases.
Whether it's smart to reopen a consumer-facing recreation business at all at this time may be a question with no easy answer. But if it's going to reopen, at least Disney World seems to be doing everything it possibly can to protect the health of both customers and employees. If you're planning to reopen your own business, take a close look at Disney's approach.
1. It's letting in fewer people and doing temperature checks.
"We're reducing capacity by letting fewer people enter our parks and are adjusting experiences to allow for physical distancing, a key measure reinforced by the CDC," according to a statement by Pamela Hymel, Disney Parks' chief medical officer. Disney has not said just how much it's reducing capacity. When the company first reopened its Shanghai park, though, it held it to only 20 percent of its previous capacity, so Disney World may take a similar approach.
In addition, Disney World says arriving visitors may be required to have a no-touch temperature screening before entry. Those who register a temperature of 100.4 degrees or higher will be escorted to a separate area for "rescreening." If the rescreen shows anyone with a temperature of 100.4 degrees or higher, they won't be allowed into the park--and neither will anyone accompanying them. "Before you leave home, be sure to check the temperatures of everyone in your party--including yourself," Disney advises.
2. It's mandating masks.
Although most health experts recommend wearing masks to slow the widening pandemic, mask rules vary in Florida. They are not mandated by the state, but several major cities have their own rules requiring them.
As far as Disney World is concerned, though, masks are mandatory for all employees and all visitors over the age of 2. And when they say masks, they mean masks. To be allowed in, visitors must wear face coverings that cover the guest's nose and mouth, fit snugly, and are "secured with ties or ear loops." This means that bandanas and neck gaiters--more stylish, if less effective, options--are not allowed. Then again, since many visitors will be flying around on rides, it's probably a good idea for their masks to be securely attached.
3. It's reducing touch points.
Not surprisingly, Disney has removed the fingerprint scanners that it formerly used to prevent a complicated form of ticket fraud. It also won't allow people to walk up and buy tickets, which both reduces touch and ensures it has tight control over the number of visitors. And Disney World has installed plexiglass partitions around cash registers in restaurants and shops. The park has also deployed thousands of new hand sanitizer and hand washing stations and plans to make frequent announcements encouraging people to wash their hands.
4. It's getting the word out.
Perhaps the smartest thing Disney has done is to put the word out early and via several channels about its new health precautions. Because the park is requiring people to purchase tickets in advance, it's ensuring ample opportunity for visitors to learn how the reopened Disney World will differ from the past Disney World and make sure they know the new rules. If visitors turn up thinking they won't have to wear masks, they'll have only themselves to blame.
Whether and when to reopen is an individual decision every business owner must make. But if you're going to do it at all, Disney's model is a pretty good one to follow. Do everything you possibly can to make customers and employees safe. And then make very sure they know what to expect.
Jul 10, 2020