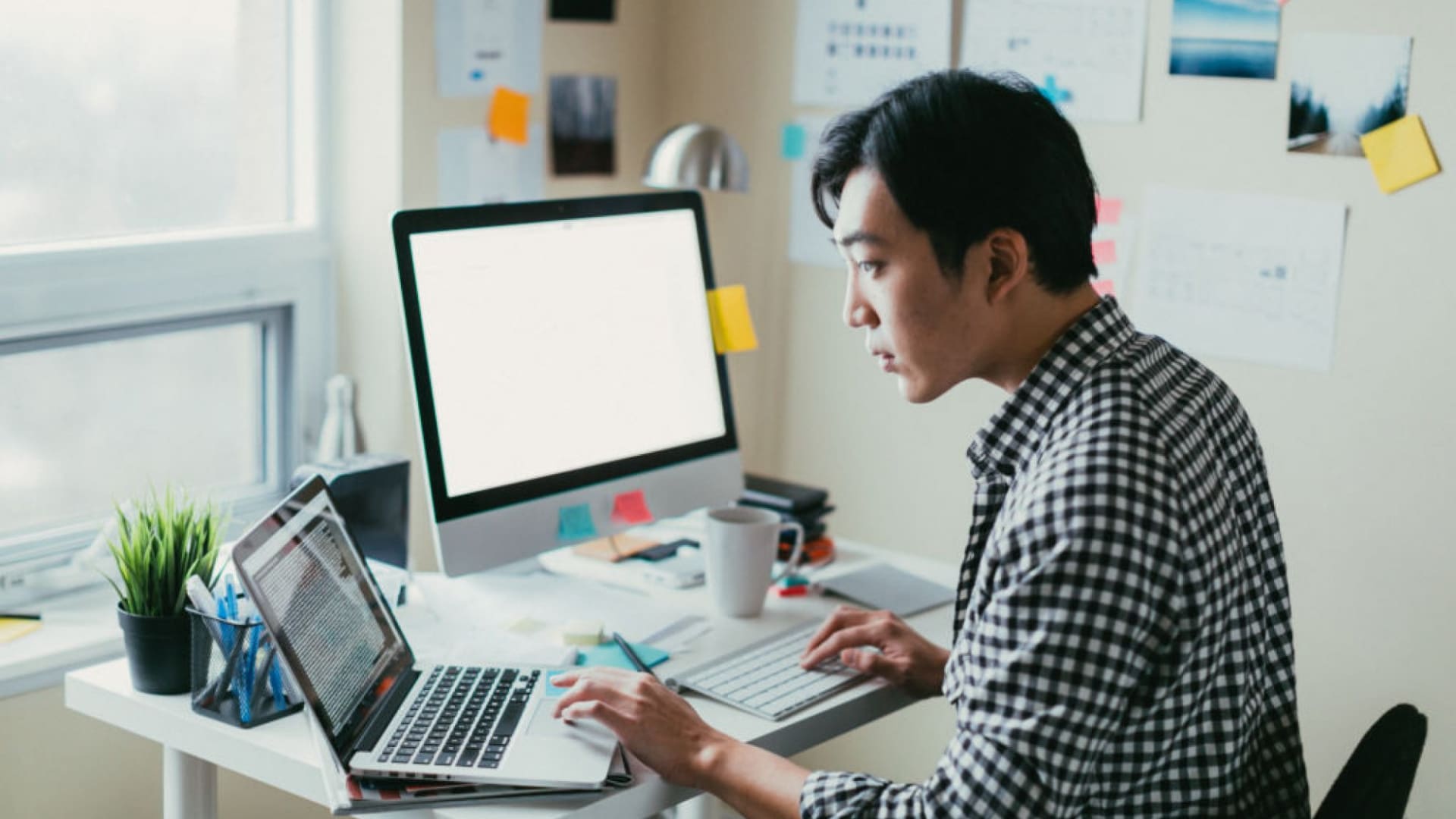 Fourteen elite colleges and universities raised their tuition this year -- even though they're offering only or mostly virtual classes, according to research by the personal finance site GOBankingRates. They hiked their prices at a time when the pandemic has put financial pressure on many students and their families, and even though pretty much everyone agrees that virtual education is less effective than in-classroom learning.
Try to imagine another situation where an organization tells its customers, "The product we are delivering to you is a less effective version of our real product, and by the way, we're raising the price." How many of those customers would stick around?
And yet, that's exactly what Stanford, Harvard, Yale, Dartmouth, Brown, Wellesley, Grinnell, and other elite colleges have done this year -- even though the tuition they already charged was unaffordable for most families, and even though they've moved all or most of their classes online as Covid-19 cases rebound. Stanford, for example, raised its tuition 4.95 percent to $55,473 per year. Harvard's rose 4.03 percent to $49,653, and Yale raised its tuition 3.96 percent to $57,700. In all, GOBankingRates identified 10 prestigious schools that are all or mostly virtual but raised their 2020 tuition by 3.75 percent or more.
The colleges say they need to increase tuition because their own costs have risen. Distance learning may be a weak substitute for in-classroom learning but it's surprisingly expensive, they explain. "You have to have training, people with expertise, licensing for a lot of different kinds of software. All those pieces cost money, and then if you want the best quality, you have to have smaller classes," Dominique Baker, assistant professor of education policy at Southern Methodist University told the New York Times. Meantime, many colleges have lost income from such things as dorm fees and sporting events due to the pandemic.
But, students and their families argue, colleges shouldn't charge more when they're providing less. Many have signed petitions and made formal complaints and some have sued for a tuition refund.
Some of these questions may be settled in court, but meantime what should students and their families do? It's certainly true that a degree from an Ivy League or other elite college carries a lot of cachet and may make it easier to land a job or start a company. You can still get that sought-after degree via distance learning. On the other hand, the quality of the education itself won't be the same. And the other benefit of elite college attendance -- forming valuable connections with fellow students and with faculty -- may be missing or curtailed in a remote learning environment.
If paying sky-high tuition to take classes in a bedroom at home from a college that has just hiked its tuition sounds like a bad deal, there are some more appealing alternatives.
1. Pick one of the many colleges that are lowering tuition.
Many colleges and universities are taking the position that distance learning entitles students to lower tuition or tuition rebates. US News & World Report lists 14 of them, including prestigious schools such as Princeton, Johns Hopkins, and Georgetown.
2. Consider a public college.
Some public colleges rival elite private colleges in the quality of their education -- so much so that they are commonly called "Public Ivies." Yet their tuition is much, much lower for anyone who has established residency in their state. Most cost well under $15,000 a year.
3. Defer college for now.
A large number of students chose that option this year, including roughly one in five first-year students who were to have enrolled in Harvard this fall. Perhaps the university should rethink that price increase.
4. Explore alternatives to college.
Is a college degree really worth the decades of student debt it can create? In a GOBankingRates survey of 500 American college graduates, 42 percent said no. With that in mind, think carefully about how your intended degree will play into your future career plans and whether there's a better alternative. Internships, apprenticeships, volunteering, and entry-level jobs may be ways to gain knowledge and experience in your chosen profession that cost nothing and may pay you. If your goal is to become a software engineer, a wide range of coding schools can teach those skills and prepare you for certifications at a much lower cost than traditional college, and the same goes for other types of trade schools. If your goal is to start a company, working or volunteering for a startup might be just as useful as going to college.
You'll miss out on the fun parts of campus life -- late-night conversations in dorm rooms, college parties, college romances, spring break trips. Then again, with coronavirus infections on the rise, chances are you'd miss out on them either way.
Oct 24, 2020