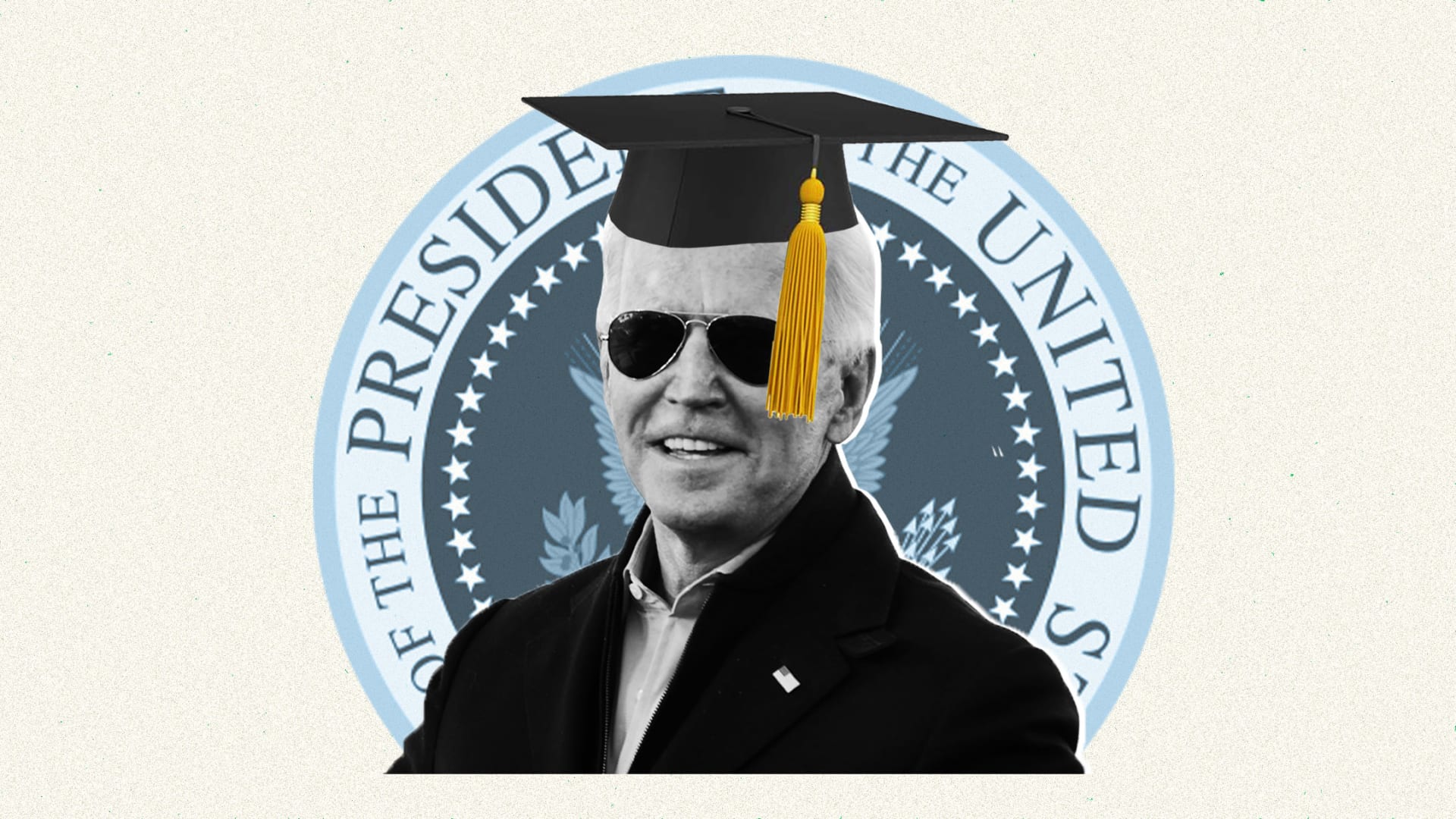 When Joe Biden was an undergraduate at the University of Delaware in 1964, he was already planning to be president. Fifty-six years later, he finally got there. There's a lesson there for every leader and entrepreneur about persistence, and perseverance -- and also about the power of setting goals and sticking with them.
When Biden first met his girlfriend Neilia Hunter's parents, he was sill in college. Even so, when asked about his career plans, he said he intended to be president. "Of the United States," he added, to avoid any possible confusion. Hunter's parents weren't crazy about their daughter marrying a Catholic, and that answer probably didn't help matters, but they relented and the two married in 1966.
Biden already had a clear idea of where he wanted to go and he was single-minded about getting there. He majored in history and political science, with a minor in English, perfect subjects for someone with political ambitions. Then he went to law school, a natural choice since 28 of the 46 U.S. presidents were lawyers and four more attended law school but did not graduate. He first ran for office -- a seat on the New Castle County, Delaware Council -- in 1970, just two years after finishing law school. It took only two more years until he ran for the U.S. Senate and won.
Then tragedy struck. Biden was sworn in at Wilmington Medical Center after Neilia and the Bidens' 1-year-old daughter, Naomi, died in a car accident that also badly injured their sons, Hunter and Beau. Biden began commuting from Delaware to D.C. every day so he could be home for them at night, and he kept right on commuting through his 36 years in the Senate.
By 1980, Biden was remarried, to Jill Jacobs, and ready to consider an actual presidential run -- he was 37 and old enough to qualify for the first time. Eventually he decided that his youth and his lack of a clear vision for his presidency meant he should wait another cycle. In 1984, he came very close to running -- he even filled out and signed the papers to get on the New Hampshire primary ballot, but then decided not to file them.
Four years later, in 1987, he did run, with some early success, until his campaign was derailed by accusations of plagiarism and he was forced to drop out. Then, in early 1988, he suffered a brain aneurysm. It took two surgeries and seven months away from the Senate before he recovered. In 2008, he made a second run for the presidency, but dropped out after placing fifth in the Iowa caucuses. Then he joined Barack Obama's ticket and became vice president.
The window had closed.
That might logically have set him up for a run in 2016, except for two things. First, Hillary Clinton, who'd fought hard for the nomination in 2008, quickly became an early front-runner. And Beau Biden died of cancer in 2015, leaving his father too grief-stricken to consider a political run. By the time he was ready to think about it, the window of opportunity had closed, he told the New Yorker.
That brings us to today. After two unsuccessful runs and at least three elections when he considered running, a 78-year-old Biden was inaugurated as the oldest president in U.S. history.
Almost exactly 47 years earlier, he had been sworn in as one of the youngest U.S. senators ever, at the age of 29. And a few years before that, he was an eager 22-year-old with a fixation on becoming president who turned out to have the patience, stamina, work ethic, determination, and and good luck to actually get there.
There was another such 22-year-old at Biden's inauguration, Amanda Gorman, the first ever U.S. Youth Poet Laureate, who read her poem "The Hill We Climb" as part of the ceremony. Like Biden, she once had a speech impediment but taught herself to defeat it.
Gorman is another up-and-comer with boundless ambition who plans to run for president in 2036 -- the first year she'll be old enough to do so. "You can put that in your iCloud calendar," she told the New York Times back when she was a 19-year-old college sophomore.
Sounds familiar, doesn't it?
Jan 22, 2021