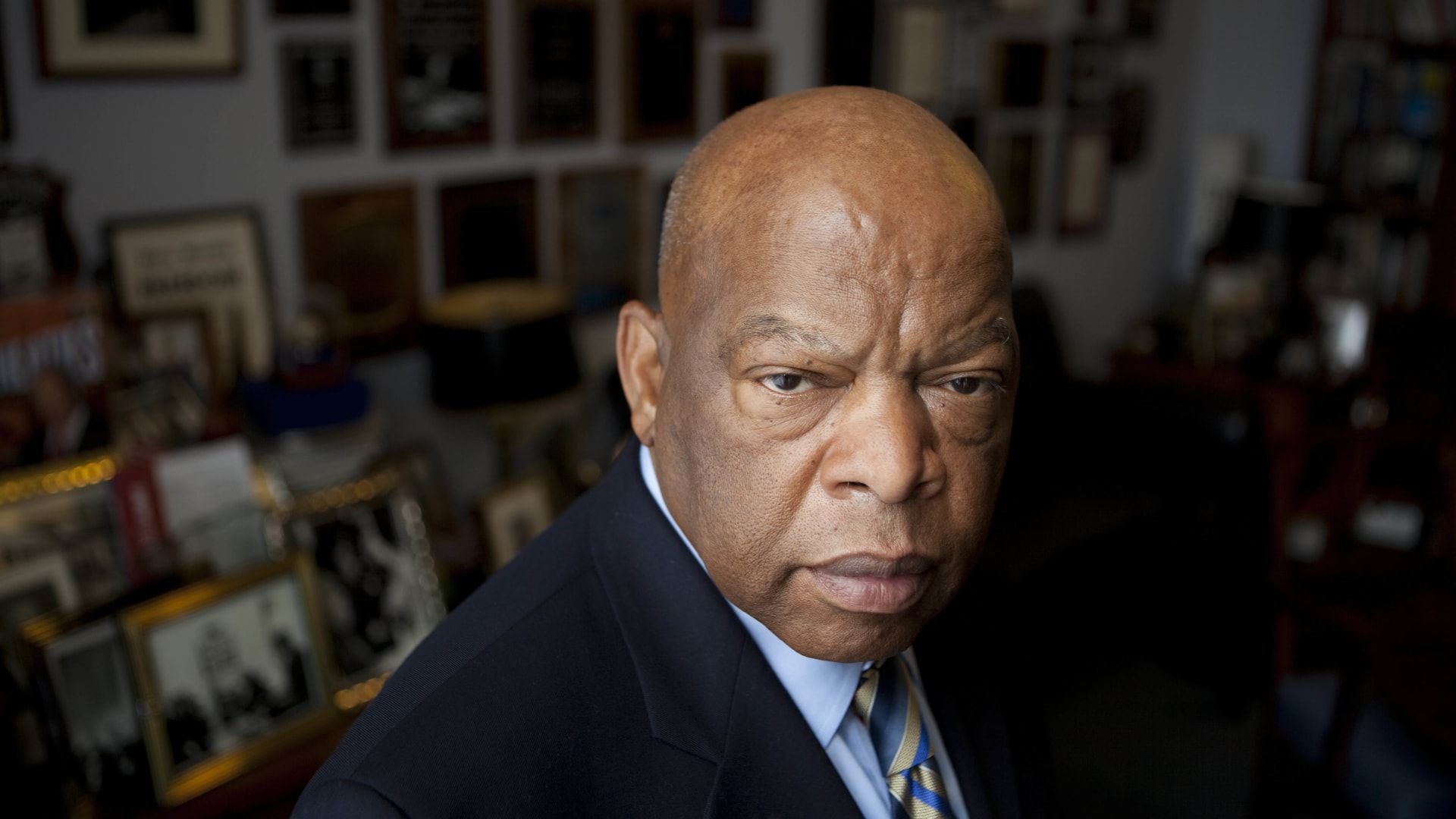 Congressman John Lewis died Friday of advanced pancreatic cancer. He was 80 years old. The legendary civil rights leader who marched with Martin Luther King and shared the stage on the day King gave his "I Have a Dream" speech could easily have died many times before then. A veteran of numerous sit-ins and nonviolent protests, he was arrested 45 times, sprayed with tear gas, had burning cigarettes put out on him, and was beaten by police many times.
On March 7, 1965, Lewis led a group of Black citizens who wanted to vote in a march across the Edmund Pettus Bridge in Selma, Alabama. State troopers attacked the protesters, who were peaceful but refused to disperse. A trooper struck Lewis with a billy club hard enough to fracture his skull, and then hit him again when he tried to get up. Lying on the ground, Lewis believed he was going to die that day.
But photos of the incident, including one showing Lewis being viciously struck, helped turn public opinion and led to passage of the Voting Rights Act. As a result, Lewis got to see his own parents vote in an election for the very first time.
It all began with a library card, Lewis explains in a CBS This Morning "Note to Self" video that he made three years ago. "In 1956, when you were only 16 years old, you and some of your brothers and sisters and first cousins went down to the public library, trying to get library cards, trying to check out some books. And you were told by the librarian that the library was for Whites only, not for Coloreds," he says in the video. But, he continues, whenever you see something that is not right and not fair, "you have a moral obligation to continue to speak up, to speak out."
That same year, Lewis was so inspired by King and Rosa Parks as they led the boycott of segregated buses in Montgomery that he wrote to King. King invited him for a visit and the two became friends and colleagues in the civil rights movement.
Walking with the Wind
In 1986, Atlanta voters sent Lewis to the House of Representatives, and in 1998, he wrote Walking with the Wind: A Memoir of the Movement. "And the same library invited you to come back for a book signing where Blacks and White citizens showed up," Lewis tells his young self in the video. "And after the book signing, they gave you a library card."
Lewis lived long enough to see the nationwide protests after George Floyd was killed by Minneapolis police. Watching the video of Floyd's death "was so painful it made me cry," he said in a CBS interview. "I kept saying to myself, 'How many more? How many more young Black men will be murdered?'"
But, he added, "It was very moving, very moving to see hundreds of thousands of people from all over America and around the world take to the streets--to speak up, to speak out, to get into what I call 'good trouble.'"
The Black Lives Matter movement "feels and looks so different," he said. "It is so much more massive and all-inclusive." Because of that, he continued, "There will be no turning back. People now understand what the struggle was all about. It's another step down a very, very long road toward freedom and justice for all humankind."
At the end of a long and eventful life, a man who'd seen racism at its worst left us with a message of optimism and perseverance. We can all hope he was right.
Jul 20, 2020