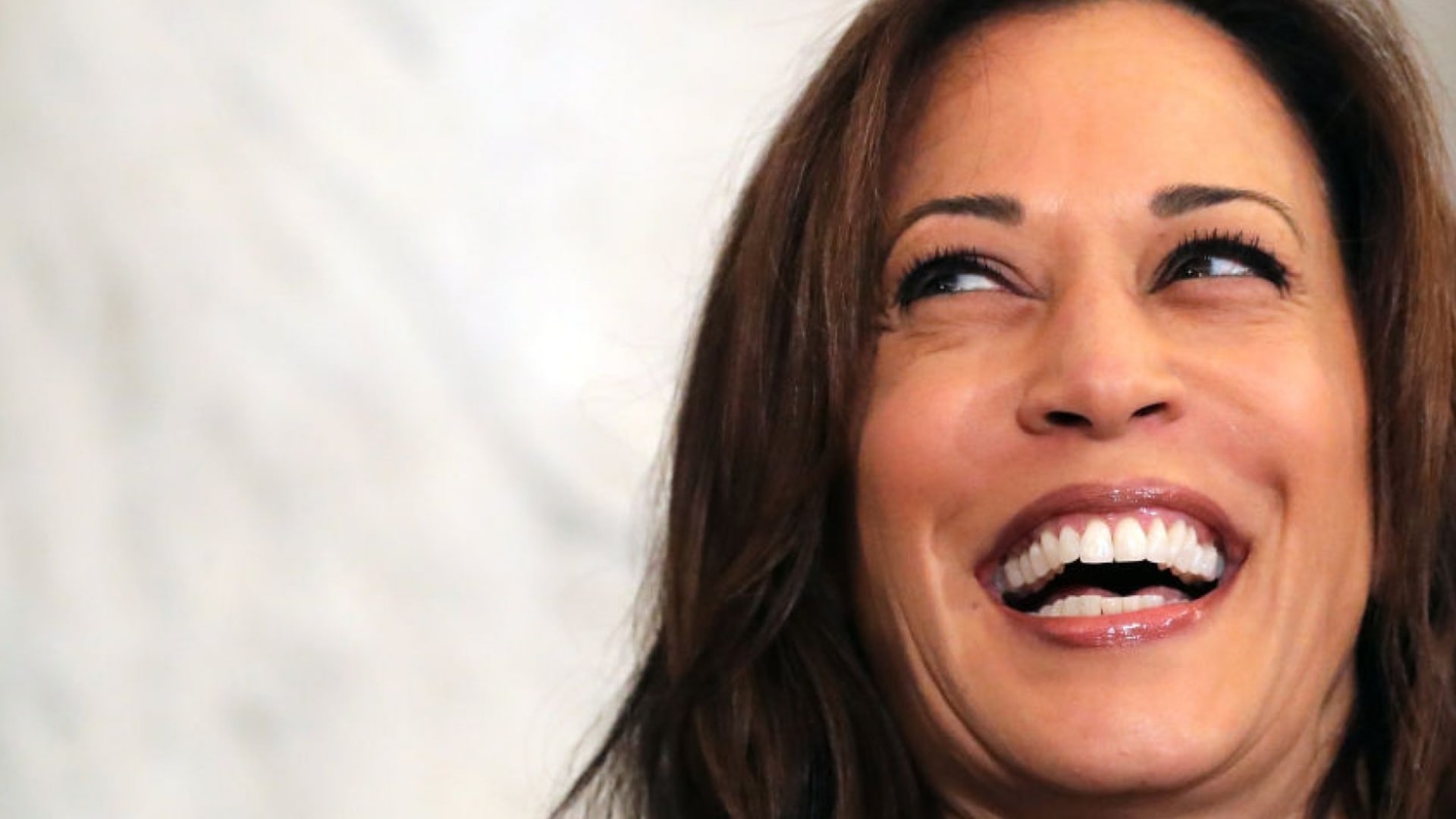 Kamala Harris just won the election for vice president, and that makes for a lot of "firsts." She'll be the first woman to hold the job, as well as the first Black person, and, as the daughter of an Indian mother, the first person of Asian descent to do so. Her husband, Doug Emhoff, will be our nation's first second gentleman. And they'll be the first interracial married couple to inhabit the Naval Observatory, the vice president's traditional residence.
Firsts are nothing new for Harris. In 2010, she was elected as California's first Black female Attorney General. In 2016, when she won her race for the Senate, she was the second Black woman to do so. She herself seems very clear on the significance of all these firsts.
"Sometimes we may be the only one that looks like us walking in that room," she said at a campaign event where the audience was mostly Black. "But the thing we all know is we never walk in those rooms alone -- we are all in that room together."
Harris's victory represents breaking the ultimate glass ceiling. But if the campaign trail was any indication, her road ahead will continue to be hard.
When Biden announced that she was his choice for VP, someone tweeted that she was a "whorendous pick." That's the kind of garbage you might expect on Twitter, but the tweet gained prominence after President Donald Trump's son Eric favorited it. (It's been deleted since.) T-shirts reading "Joe and the Hoe" were briefly available on Amazon. When the press speculated, shortly before Biden's announcement, about Harris and other Black female politicians he was said to be considering as a running mate, Luray, Virginia, mayor Barry Presgraves posted this on Facebook: "Joe Biden has just announced Aunt Jemima as his VP pick."
"I'm speaking."
But the awfulness seemed to roll off Harris like water off a duck. She brushed it aside with the same calm firmness that she used to stop an interrupting Mike Pence during the vice presidential debate, raising her hand, looking at the camera rather than him, and saying, "Mr. Vice President, I'm speaking."
That simple response allowed her to get back to whatever point she was making. In the same way, it leaves us to consider that in some ways, her firsts aren't quite as groundbreaking as they might have been. Harris is not the first female vice presidential candidate of a major party. Democrat Geraldine Ferraro broke that barrier back in 1984 and Sarah Palin became the first Republican woman to do so in 2008. Should Biden fail to serve out his term, Harris will be the first female president, but Hillary Clinton had a near miss four years ago, when she won the popular vote but lost in the Electoral College. And, of course, Harris wouldn't be the first Black president. Barack Obama broke that barrier more than a decade ago.
It's wonderful to celebrate Harris and her groundbreaking achievement. But I'm looking forward to a time in the future when seeing a high-profile leader who happens to be both Black and a woman won't seem so remarkable. When it will no longer be touted as a first.
Nov 8, 2020