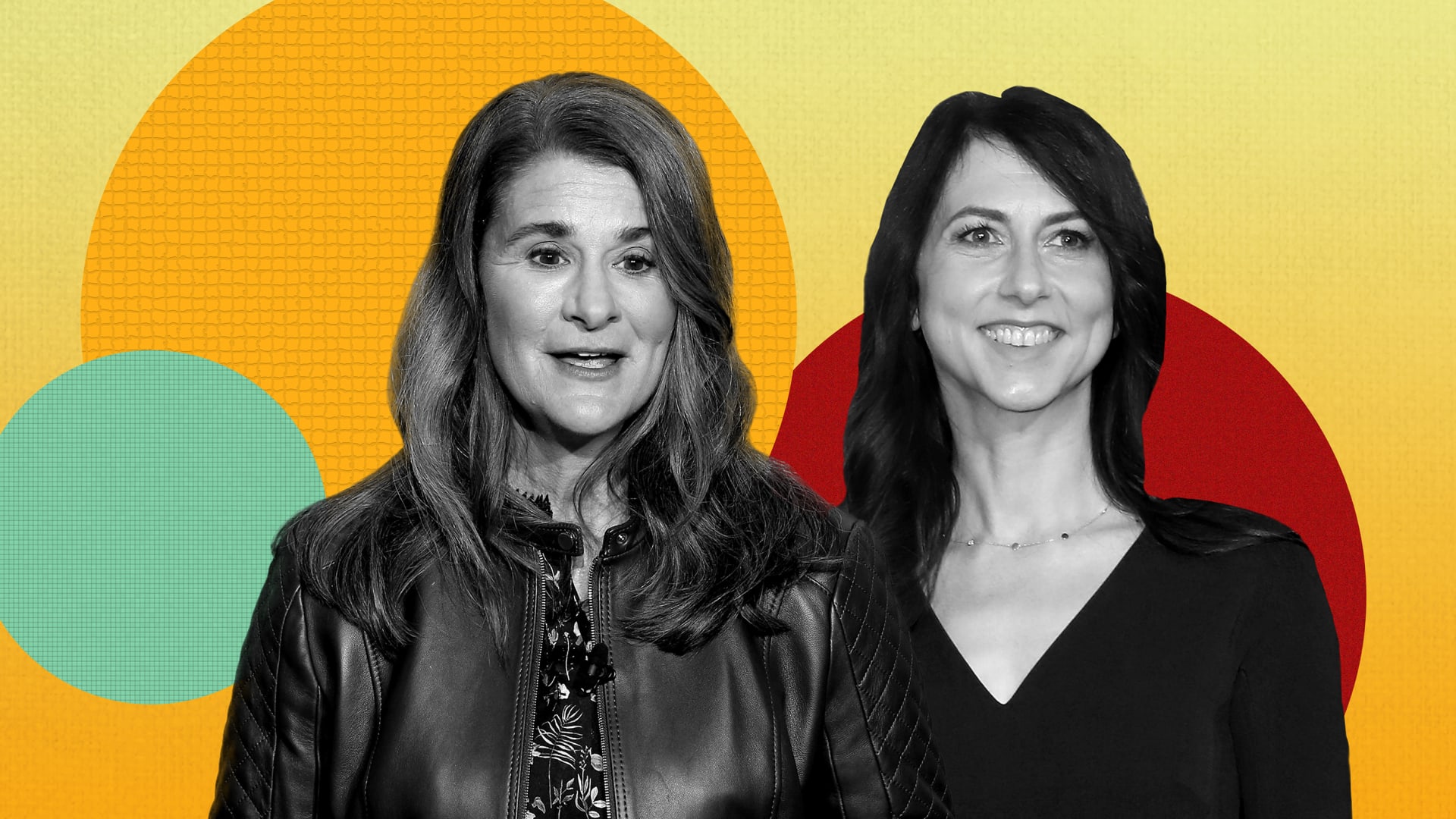 Melinda Gates and Mackenzie Bezos are joining forces to provide $30 million in grants to nonprofit groups that help foster gender equality. Their new initiative, called the Equality Can't Wait Challenge, is part of Melinda Gates' $1 billion commitment to support women's equality. Groups that want to apply for grants have until September 1 to register on the website for the initiative, and until September 22 to complete their applications.
This is Bezos' first major philanthropic effort since her high-profile divorce from Jeff Bezos last year. Shortly after the split, she signed the Giving Pledge, begun by Bill and Melinda Gates and Warren Buffett, promising to give away more than half her wealth. Her net worth has been estimated at $36 billion. Her ex-husband, the Earth's wealthiest human with a net worth of about $158 billion, is conspicuously absent from the list of Giving Pledge signers.
The challenge was announced by Pivotal Ventures, Melinda Gates' investment and incubation company, and will be managed by Lever for Change, a MacArthur Foundation affiliate. "Recent events have exposed deep inequalities in the United States," says the statement announcing the grants. Equality Can't Wait, it says, is part of the company's efforts to put "more women of all backgrounds, especially women of color" into decision-making roles. "While there has been a groundswell of energy around gender equality in recent years, progress is not moving fast enough," the announcement explains.
Who will get the grants? Pivotal Ventures is looking for projects that are transformative, innovative, feasible, and look at gender problems from an "equity lens" that takes in the points of view of women of all backgrounds, socioeconomic classes, and sexual orientations. The company further specifies:
Proposals should also demonstrate that they can produce measurable and rapid improvement against one or more of the following metrics: Reducing the gender gap in wages or wealth; more equally distributing unpaid care responsibilities; launching more women into senior roles across public, private, and social sectors; positioning more women to help shape intellectual and cultural content; and changing perceptions to shift the percentage of the public who feel women should have more power and influence.
Pivotal Ventures warns that this will be a complex, multi-step contest. With that in mind, it's created a quick assessment tool as the first step in the process, to help interested organizations determine whether to go forward with a full application. Those that do will be expected to also evaluate five other applications, helping to determine which will go on to review by an evaluation panel. Sometime in early 2021, the company will announce 10 finalist organizations, each of which will be eligible for a $100,000 grant. Those 10 finalists will get expert help to "strengthen their proposals" as they compete for one of at least two $10 million grants to be given out in summer of 2021. Another $10 million will be allocated among the finalists in a manner yet to be determined.
"Closing the gap on gender equality will benefit everyone," Bezos says in the statement. "History keeps teaching us that when a diversity of voices is represented in decisions, the outcome is better for all." If that sounds like something your group can help with, you have until 5 pm Pacific Time on September 1 to register.
Jun 19, 2020