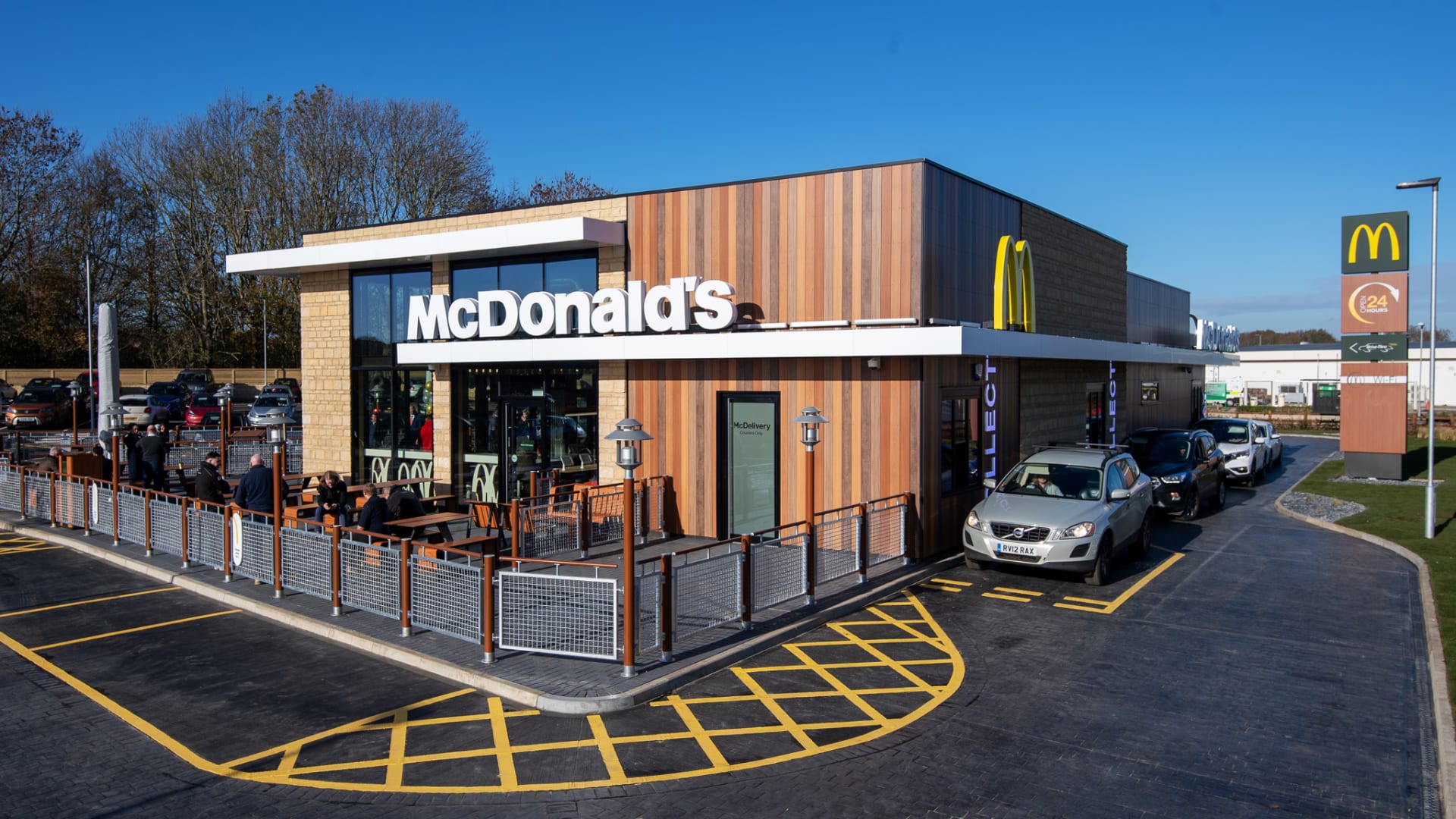 McDonald's franchise owners are in full revolt after the company sent out a recent email announcing new charges each U.S. franchise would have to pay in 2021. Taken together, the changes will reportedly amount to more than $12,000 in added costs per year for each franchise.
Franchisees say they were "blindsided" by the announcement. In response, they may vote to withdraw their earlier approval of a $1 drink promotion McDonald's has planned, and possibly other 2021 promotions as well. They're already expressing their anger -- and unity -- by refusing to attend non-essential meetings with the company's executives. As a result, McDonald's USA president Joe Erlinger spent 15 minutes waiting in a virtual meeting room earlier this week for a planned meeting with franchisees in Ohio. Not a single one turned up.
It didn't have to be this way. Both the company and its franchisees (who operate at least 93 percent of McDonald's restaurants) have had a stellar year, at least in the U.S. Same-store sales were up 4.6 percent in the third quarter, contributing to $5.42 billion in revenue, news that sent the company's stock up by more than 3 percent. According to Restaurant Business, September was the company's best month in years, and the return of the McRib seems to be lifting sales this month as well. You would think, with things going so well during what is a difficult time for most of the restaurant industry, McDonald's and its franchisees would be happy with their business and their relationship. And they probably would be, if it weren't for some inexplicably ham-fisted actions by the McDonald's corporate leaders.
Trouble between the corporation and its franchisees has flared up in recent years, generally when the company put programs in place designed to bring in customers or help workers but not necessarily increase profits -- and insisted that franchisees pay for them. After the company mandated franchisees invest in ordering kiosks and store remodeling about three years ago, they were disgruntled enough that about 1,300 of them joined a new franchisee advocacy group, the National Owners Association (NOA) to help voice their concerns to McDonald's and the public. (Officially, franchisees are represented by the National Franchisee Leadership Alliance which represents all members and negotiates directly with McDonald's.)
McDonald's sometimes behaves as though the people buying burgers are its only customers, but that's an incomplete way of seeing things. In fact, its customers are in large part its franchisees, business owners who the company insists must have half a million dollars in non-borrowed assets, as well as solid experience running a business, to even be considered for a franchise. Since more than nine out of every 10 McDonald's is franchise-owned, franchisees are where the company gets most of its revenue.
But the company does not seem to mind angering its franchise owners. Back in April, when workers complained that they did not have paid sick leave and, in at least one case, weren't notified when a co-worker contracted Covid-19, Erlinger reportedly sent a letter to franchisees urging them to provide both paid leave and 10 percent "hero pay" to those workers during the pandemic.
In that same letter, he addressed NOA complaints that the company wasn't doing enough to help franchisees deal with Covid-related disruptions and loss of business:
Your letter suggests that owner/operators in our U.S. business are losing faith in management, but this faith seems predicated on unlimited financial support. If that's how the NOA seeks to define its relationship with McDonald's, then in reality, we don't have a relationship, and I am extremely disappointed and disheartened by this.
Ouch. Asked for comment, a McDonald's representative provided an official statement that said, in part, "We deeply value and appreciate the relationship we have with our franchisees and are committed to driving shared success." The representative added that the company showed its deep concern for franchisees by providing $1 billion worldwide for short-term loans, and spending $200 million on marketing and another $20 million to fund its Thank You Meals, free meals offered to first responders. These actions helped keep 99 percent of U.S. restaurants open, the representative said. If so, it also helped McDonald's protect its own revenue stream.
McDonald's to franchisees: You owe us $70 million.
Relations have deteriorated further. McDonald's sent franchisees an email earlier this month, viewed by Inc.com, announcing that franchisees would no longer receive the subsidies for Happy Meals that they'd been getting for more than 30 years. These subsidies amount to $3,600 per year per franchise. The email explains that the company might instead invest in other areas in the future, such as "bold moves to support our restaurant employees" but does not go into specifics.
Beginning in March, the email says, franchise owners would also start helping to fund Archways to Opportunity, a program that helps pay employees' tuition or helps them get a high school diploma and that McDonald's previously paid for on its own. Restaurant Business estimates this will cost franchisees another $3,571 a year.
But the most controversial change is a maintenance payment for McDonald's technology. The company had been charging franchisees for this once every six months, but back in July 2017 it switched to a monthly schedule instead.
The email now says that the monthly bill franchisees paid in July 2017 actually covered technology costs for January of that year -- and that there has been a six-month lag ever since. Restaurant Business estimates such a six-month lag would add up to $70 million for all U.S. franchisees. McDonald's doesn't explain why it took three-and-a-half years to notice the six-month lag, but it does say that, to catch up, each franchisee will have to pay an additional $423 a month for 12 months, or a total of $5,076. That was "the proverbial straw that broke the camel's back," a former McDonald's executive who now works with franchisees told Business Insider.
And so franchisees decided they would no longer meet directly with McDonald's on non-essential matters, preferring to let their chosen representatives speak for them. Which is why Erlinger found himself twiddling his thumbs at a meeting with no franchisees there.
"It was a sign of solidarity by the owners," says a source involved in the negotiations, adding that McDonald's has a history of trying to divide owners when they've banded together. The source noted that franchisees may vote to rescind approval of the $1 drink promotion, and that they could potentially reconsider all the other promotions they've agreed to for 2021 as well.
McDonald's leadership seems to believe that franchisees are a captive audience, and thus have no say in what the company does. But there is no such thing as a truly captive audience. If franchisees do vote to withdraw their consent for the $1 drink and other planned 2021 promotions, the company may learn just how wrong that belief is.
It's a lesson every business leader should remember, no matter how gigantic or powerful the company may be. Never treat people as though they have no other choice but to do what you want. Because, you'll discover, they almost always do.
This piece has been updated with comments from McDonald's.
Dec 18, 2020