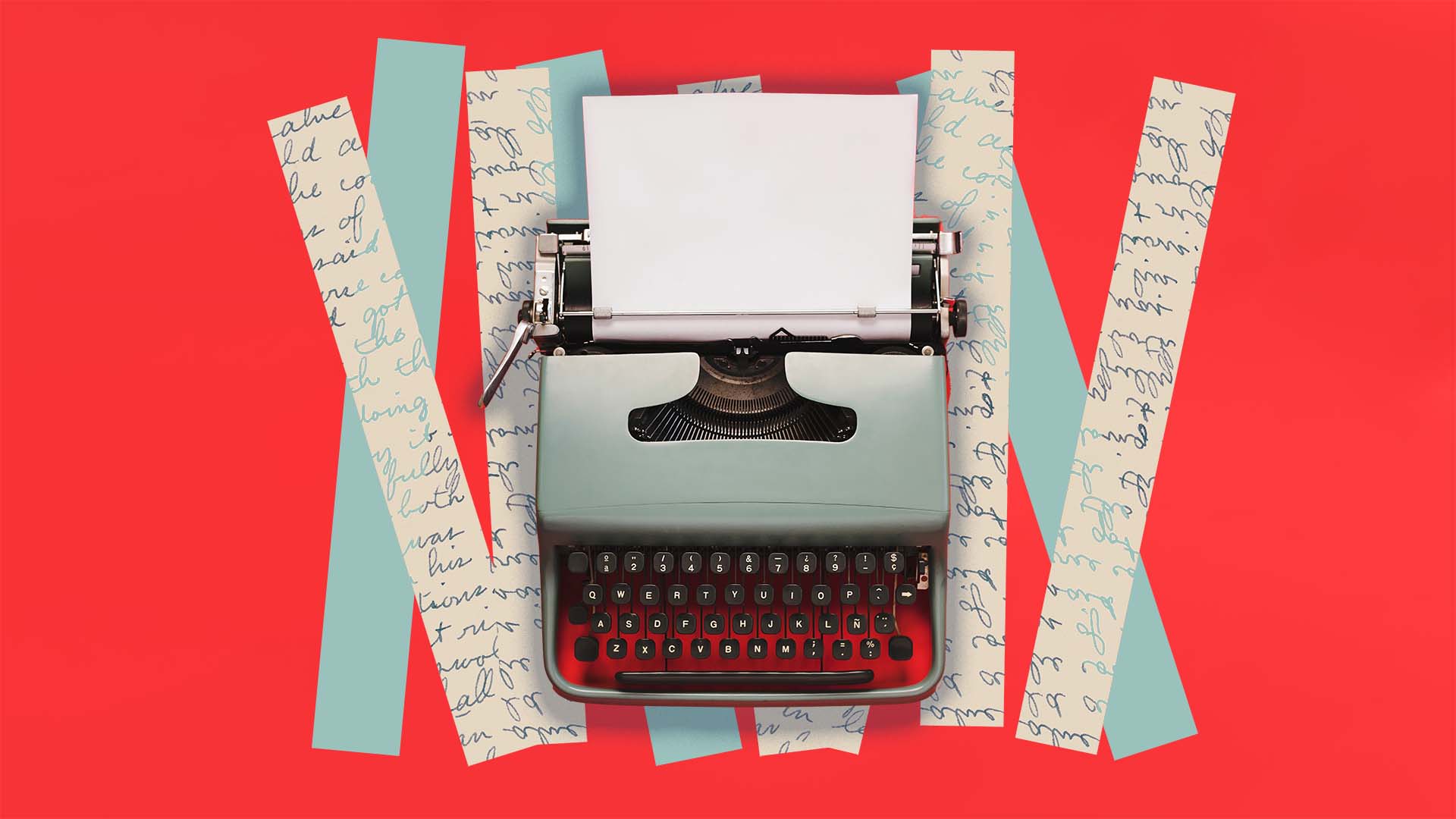 Can a single word change your life for the better? The answer is yes. I know, because it's worked for me many times. For the past seven years, I've begun the new year by picking a word to inspire and guide me over the next 12 months, a practice I first learned from the book One Word That Will Change Your Life by Dan Britton, Jimmy Page, and Jon Gordon.
As the authors point out, most people who make New Year's resolutions have already failed at them by January 31. Often, the resolutions simply get forgotten in the crush of life and work. A single word, on the other hand, is much, much easier to remember. That's certainly how it's worked for me. Every word I've picked has stayed with me like a beacon and helped me make better decisions all year long.
So what's the magic word that will change your life? It's up to you to find it. Here's how to do it.
1. Take a brief break from your busy life.
It's not required, but reading One Word is a great way to understand the concept better and to get into the right frame of mind to choose your word. The main part of the book, explaining the process, takes only about an hour to read. The authors suggest reading it every year before choosing your word, and I usually do.
Either way, once you're ready to choose your word, clear a little time on your schedule, turn off your cell phone and go someplace where you won't be disturbed for a while. Weather permitting, going outdoors might be a great way to unplug from your usual distractions and gain some fresh perspective. My own little tradition, here in the rainy Pacific Northwest, is to sit in a tucked-away corner of a favorite Thai restaurant with a plate of noodles and my journal because that makes me happy. Pick something that does the same for you. Bring a pen and paper or journal if you wish.
2. Ask yourself three vital questions.
What do I need--not want, but need?
You can write the answers on your paper or in your journal, or simply think about them, as you prefer. You can also turn on your camera or voice recorder and talk about them.
However you do it, the more you explore these questions, the more they should put you in touch with what's vital and vitally needed in your life right now and for the coming year. The first time I did this exercise, I was feeling down, and I thought my word for the year might be joy or something like that. At the time, my husband and I had recently relocated from the East Coast to the West Coast. We didn't know many people and I had a heavy work schedule, and the result was that I didn't have much of a social life or many friends in our new town.
As I wrote about it, I realized that what had to go was the feeling of isolation that had plagued me since we moved. And so,my word for the year became connect. It worked. A year later, I had made a lot of friends, and had become part of the local community of musicians and friends, along with my singer-songwriter husband.
3. Now ask yourself one more question.
What needs to be done in me and through me?
This is a powerful question because it goes beyond your own needs to ask what your purpose is in the world and how you might fit into the bigger picture. The first three questions will give you some insight into what you need most in the coming year. Can you fill those needs in a way that might also help others, or serve to make the world better?
4. Let your word come to you.
As you write or think about these questions, one or several words will likely come bubbling to the surface. Don't worry if they don't come right away. They may appear over the next few days as you go about your normal routine and your unconscious mind keeps searching. You might feel like you need to pick your word, and that's fine. That's how I did it the first couple of years and it worked perfectly well. But as I've done this year after year, more often it's the word that finds me.
In 2018, soon after my husband had a heart attack that could easily have killed him, I was searching for a word to restore my sense of safety and stability. At the same time, I knew that safety is an illusion and that our loved ones, or our own lives, can be snatched away any time. I needed a way to handle whatever came at me. One day I was standing in the kitchen and the word open came to me with such force I had to stop what I was doing and sit down. It became my word for the year and that year it guided me to try new things, and also to reconnecting with distant family members I hadn't seen in many years.
5. Keep your word where you can see it every day.
Some people use their word as a screen saver or frame it and hang it on the wall. I like having the word written or stamped on a simple bracelet that I can wear all year. Whatever you do, keep your word where it will inspire you and help inform the choices you make and how you think about things.
Last December, a good friend died of Covid. At his memorial service, conducted over Zoom with several hundred in attendance, I kept hearing the word light over and over as his friends talked about their time with him. It became my word for 2021 and I bought a bracelet with glow-in-the-dark beads to remind me that light is always there. It's been a good antidote to the darkness of this year when the pandemic has continued to drag on.
There's a growing audience of Inc.com readers who receive a daily text from me with a self-care or motivational micro-challenge or idea. Often they text me back and we wind up in a conversation. (Interested in joining? You can learn more here.) They often remind me that we all need to find ways to get inspired and re-energized, especially in times like these. Choosing a word for the year can do that for you, and it's easy and free.
What will my word be for 2022? I don't know yet, but one day soon I'm going to sit down with my journal and some noodles and start finding out. How about you?
Dec 26, 2021