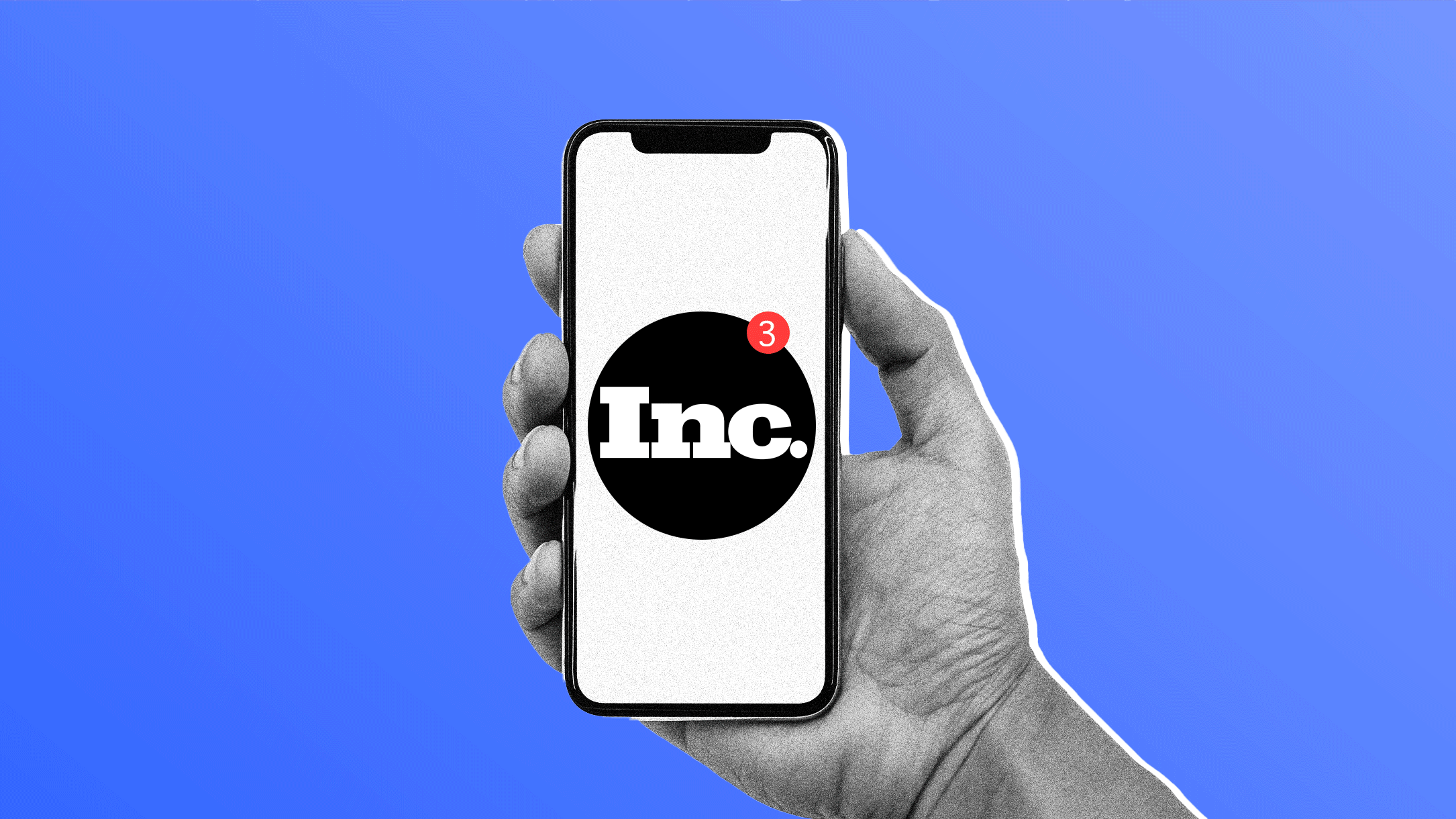 As you know, these are unprecedented times. The combined effects of a global pandemic, an economic crisis, and highly contentious politics in our bitterly divided nation has many people, especially small-business owners, feeling confused, uncertain, distracted, and worried about the future. With all that's going on, it's hard to focus on your work, or to stay mindful, or to remember to take care of your own needs.
Sometimes I struggle with all these things myself. But for the past 14 years I've been writing for Inc.com, I've spent a lot of that time searching for ways to help you be more focused and more productive, to boost your brain function when you need it most, and to connect more meaningfully with the people who work alongside you, as well as your partner, friends, and family members. Most of all, I've looked for ways to help you promote your own self-care, because you have to put the oxygen mask on yourself first.
A lot of the techniques I've learned can really help. I know, because I've tried them all. And I'm learning new ones every day.
I recently began offering a daily text to help you stay focused and strong during these turbulent times. These texts contain tips to promote mindfulness and to help you reach your career goals. Some are a behind-the-scenes look at how I put together my columns, and on what's going on in my own life and work. Every week, there's a quick and easy micro-challenge to help keep you on track and mindful all week long.
Best of all, you can text me back and let me know how you're doing, which tips you find most (and least) useful, and what you'd like to see more of, or less of, in my columns. I'm eager to learn what you think, and what works and doesn't work for you.
It's free to try, and then $4.95 a month if you want to keep going. (It's super easy to stop -- just text "STOP" to me any time.) And there's a special deal for a limited time: You can get 60 free days of my texted tips beyond the usual 14-day trial by using this link. Your credit card won't be charged for the first 74 days.
So sign up now, get your extended free trial, and join my text community. You have nothing to lose, except your stress.
Oct 7, 2020