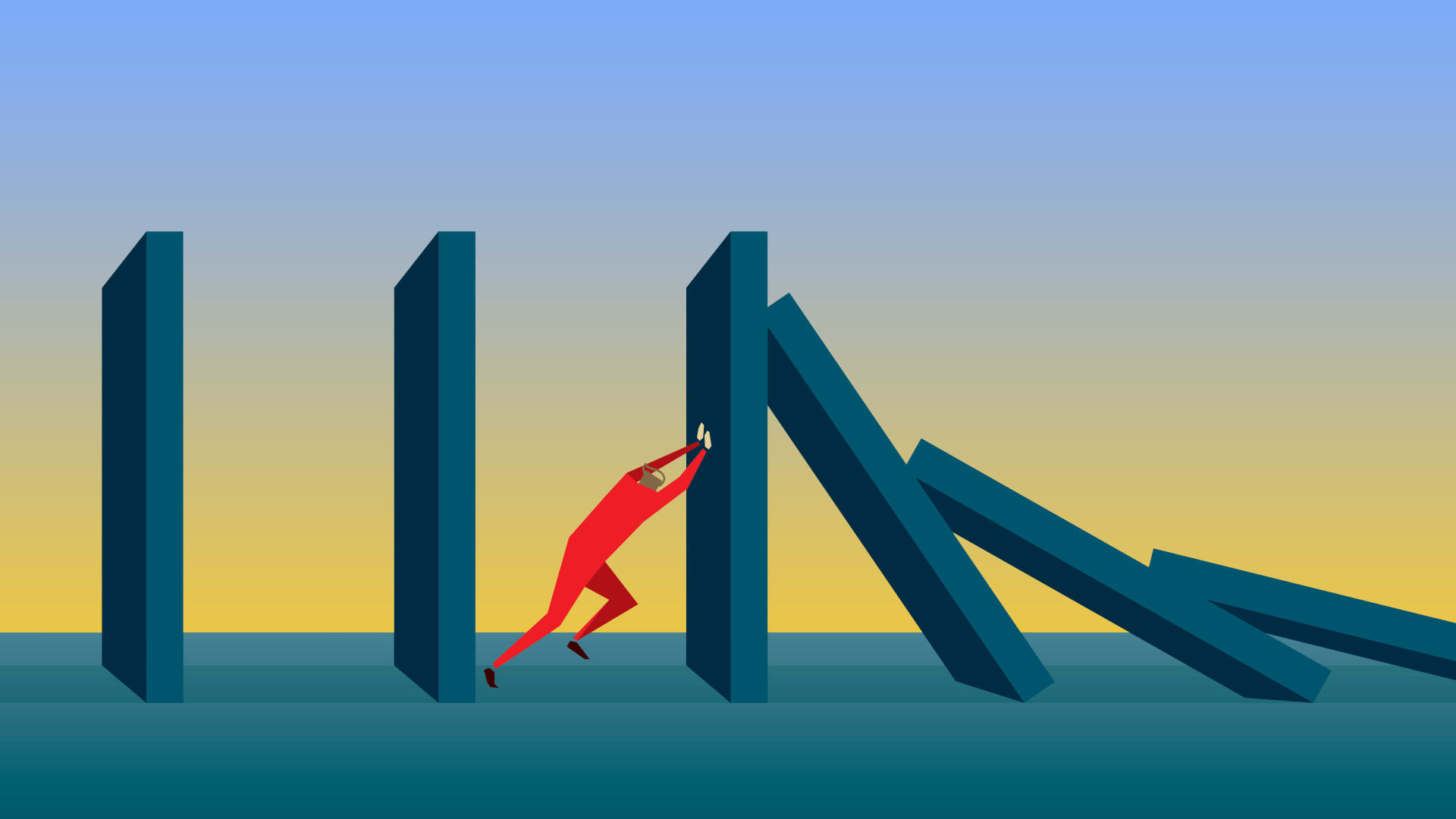 We are living through extraordinary times, times that are especially tough on small-business owners and entrepreneurs. It's highly likely that at some time over the past four months you've felt frustrated, overwhelmed, or maybe even hopeless.
That's perfectly natural. But you may well be more resilient, and more able to make the best of these difficult times than you think you are. That's the surprising and heartening finding of a new survey by Camille Sweeney and Josh Gosfield, co-authors of The Art of Doing and experts on high achievers.
Sweeney and Gosfield's survey examines how people are coping with the current pandemic and economic crisis. They sent it to several hundred people ranging in ages from 18 to 85, including students, the newly unemployed, frontline workers, and those working at home. "We created this survey not only to gather information, but to offer people an opportunity to reflect upon their experiences," the authors write in a post at Psychology Today. Among other questions, it asks respondents what they miss the most and what they'll do first when the crisis is over, as well as whether they've learned any new skills during this time. It also asks what emotions they've been feeling. (You can take the survey yourself at this link.)
"We expected to hear a lot about people's pain, frustration, and anxiety," the authors write. "But what surprised us most about the results was the spirit of positivity expressed by so many people."
Respondents wrote about gratitude, a known antidote to depression and anxiety. Quite a few, including some who'd lost their jobs, simply said that they were not allowing themselves to freak out or to sink into negative emotion. One who'd lost much of his income said he kept reminding himself that a decade from now, today's crises would be a distant memory.
Then there were the many things people began doing during quarantine that they'd never done before. A confirmed exercise-hater started jogging. One person painted rocks, hid them around the neighborhood, and then sent out clues, challenging others to find them. Another perfected the handstand. A lot of people made masks.
Trying something new
This is a time when the connected crises of a pandemic and a sharp economic downturn could make everyone feel helpless. And yet we're not acting helpless. Many of us have used this time as an opportunity to try new things and expand our skills. Including my husband and me -- we've planted a straw bale vegetable garden for the first time. And I've observed from our local grocery store shelves that a lot more people are baking than usually do.
If someone had told you six months ago you would be faced with the twin pressures of a deadly pandemic and the steepest economic decline since the Depression, what would you have expected of yourself? Would you have thought that you'd turn your hand to making masks, baking cookies, and delivering bags of groceries to neighbors who need them? Perhaps you're more resilient, and have more of a positive attitude than you ever thought.
So take the survey, or if you prefer not to provide your email address, look through the questions and spend a few minutes reflecting on your answers and what you've done so far. We can't know right now what the future will look like. But whatever it is, you may be better equipped to handle it than you realize.
Jun 30, 2020