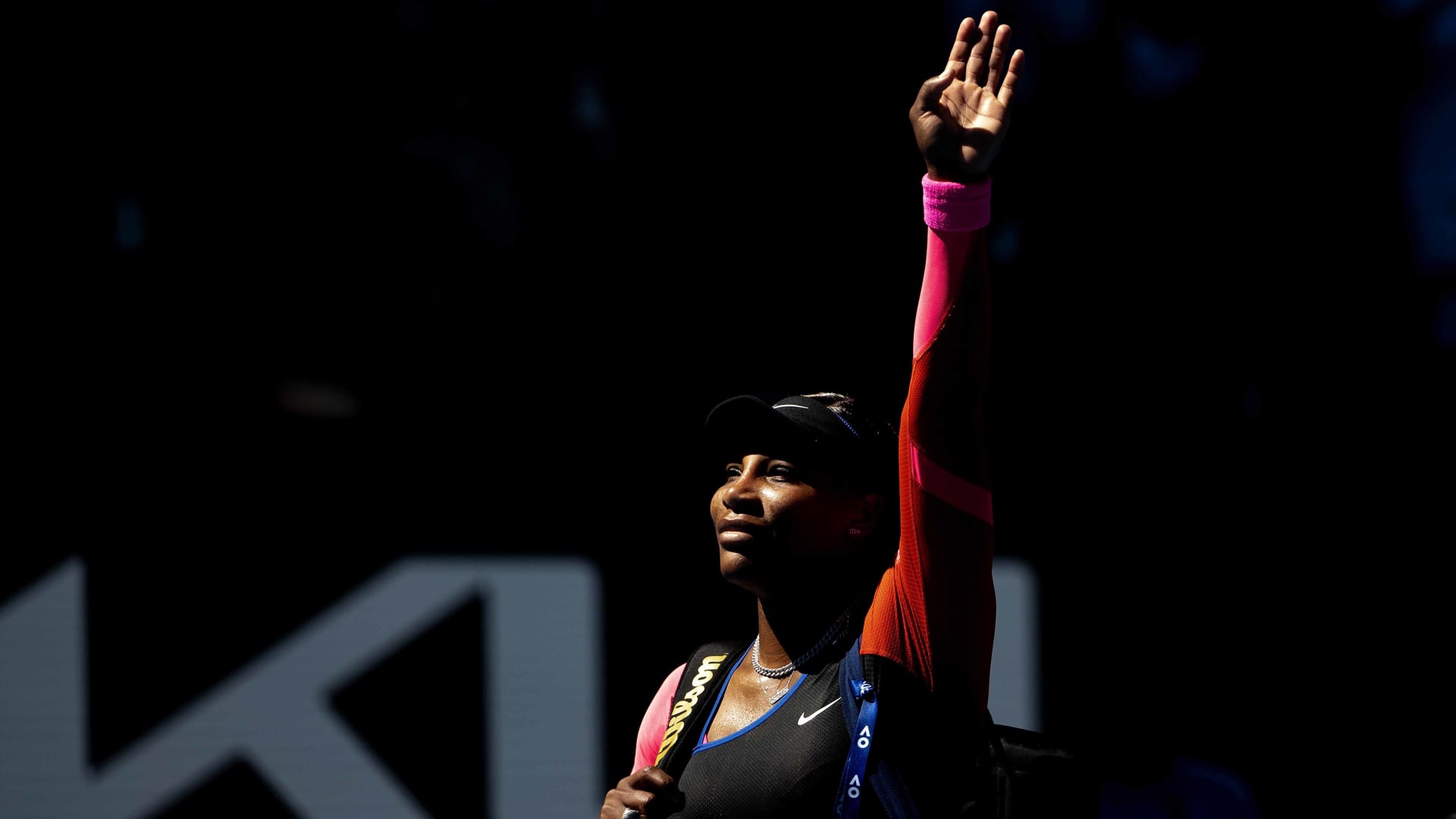 Serena Williams's post-match press conference on February 18 made headlines after she broke down in tears and abruptly walked away. It's no mystery why she was upset: She'd just lost 6-3, 6-4 to Naomi Osaka in the semifinals of the Australian Open. It once again ended Williams's quest to tie Margaret Court for the most grand slam titles ever won by a single player. What got lost in all the subsequent speculation about her possible retirement is this: Up to that point, the press conference was a masterful display of emotional intelligence and personal courage.
Osaka, 23, was playing her idol; she watched Williams play growing up. The 39-year-old Williams was playing with a taped-up right foot due to circulatory problems, and a taped-up left ankle due to an injury. Still, by most accounts, she looked fitter and was playing better than she had been, ever since a difficult childbirth in 2017. She lost the match because of a series of unforced errors. So naturally, many of the questions focused on what had gone wrong.
"The difference today was errors," she explained. As the questions continued, she kept repeating that simple response in different ways. "I made too many mistakes, easy mistakes, not like I was on the run or anything." She summed it up this way: "It was a big error day for me today."
If you're a leader or an entrepreneur, consider the power and emotional intelligence in that sentence. She didn't blame the judges, or the court surface, or her injuries for her failure. She didn't try to make excuses or suggest that she could have avoided this dispiriting result if only things had been slightly different. She owned the failure completely, but she didn't give it the power to dominate or doom her. It was a big error day today. Tomorrow might be a very different day.
Is it goodbye?
Williams received a standing ovation at the end of the match, which she acknowledged by putting her hand to her heart. This set off speculation that she might be bidding farewell to the crowd and the sport she loves.
When asked about it in the press conference, she answered, "If I ever say farewell, I wouldn't tell anyone." Speculation that she might be about to retire has dominated news stories ever since. "Serena Williams Stopped a Press Conference and Left the Room in Tears After Questions and Rumors About Her Retirement," went one headline.
But if you were paying attention, that wasn't the question that really bothered her. It was the next one, which asked her to explain just why she'd made so many unforced errors, especially when she'd played so well earlier. Williams first took a drink of water, perhaps trying to maintain her composure. She looked down at the table in front of her for a long moment. "I don't know," she said at last, shaking her head. Then she took a deep breath, clearly near tears, and said, "I'm done," and left.
Despite living for years in the spotlight, Williams seems to always be her authentic self. She had answered the questions forthrightly and with vulnerability up to that point. But the question of why she made so many unforced errors may be one she didn't want to explore so soon after the match. It's important to learn from your failures, but it's not necessarily good to pick them apart when they're still raw.
Either way, that sentence, "It was a big error day for me today," is a great one to remember and store away. Use it next time you or someone who works for you has a big failure, makes a huge mistake, or otherwise messes things up. It was a big error day today. Maybe tomorrow will be a big success day.
Feb 20, 2021