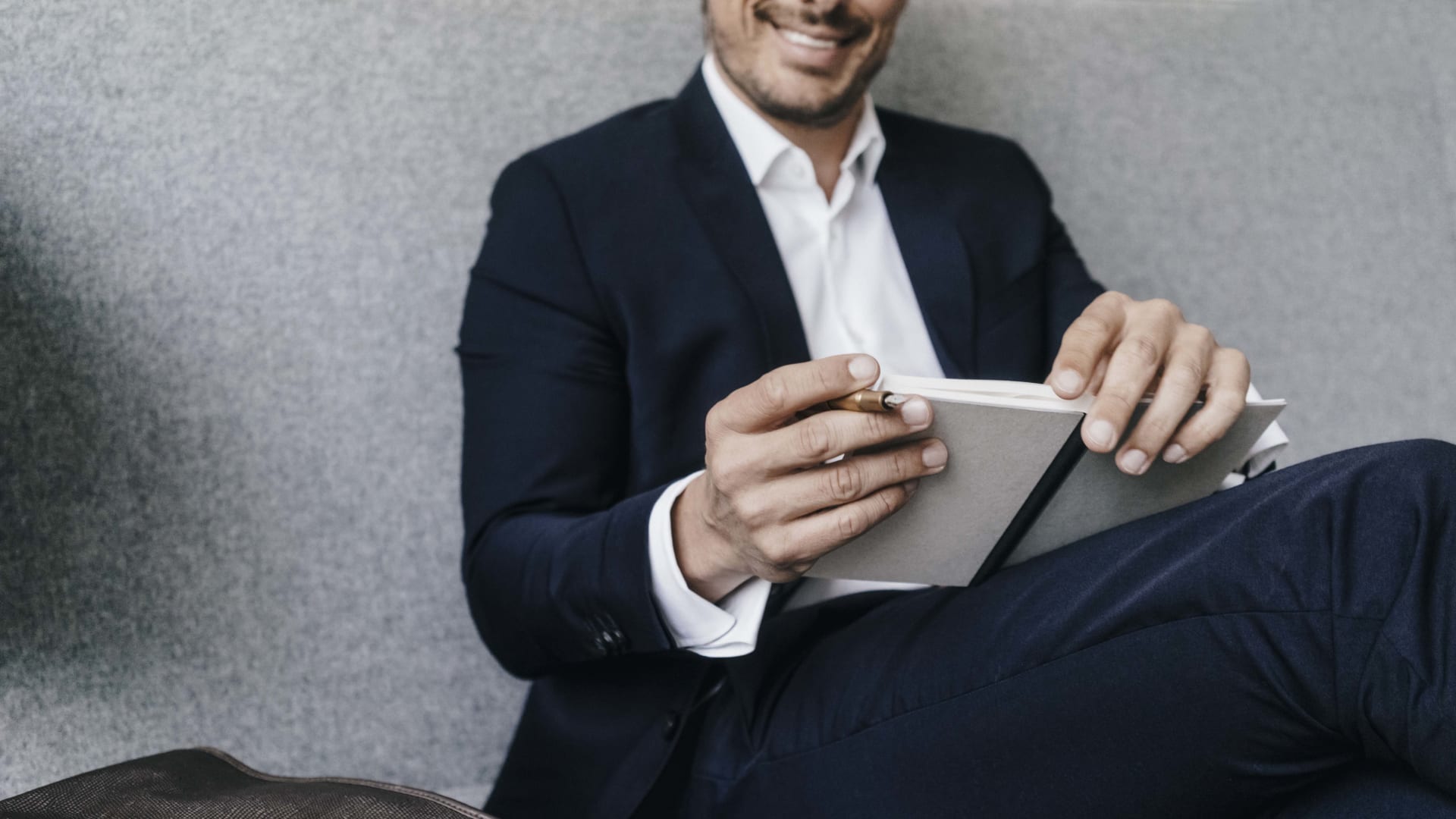 Whatever else you're doing for Thanksgiving this year, try adding a gratitude letter to the mix. Not only will it make you feel closer to someone you can't physically be with this year, research at Indiana University shows it can have long lasting benefits for your own well-being as well. It may even improve your brain function.
Thanksgiving doesn't quite feel like Thanksgiving this year. With Covid-19 cases on the rise nationwide, many people are scrapping plans for a large gathering and limiting Thanksgiving dinner to their immediate family or household members. Some are mourning a lost family member or friend, or are worried because someone they love is ill. Your employees may be worried about their loved ones or their future, and you yourself may be worried about your company. The economy is struggling, and prospects of a new stimulus bill remain murky. It's a difficult time to feel grateful.
And yet, when times are uncertain and you're facing a troubling future, feeling gratitude is one of the few things you can do that will help. Which is why I was so happy to learn about research from Indiana University. It shows the startlingly powerful effect of writing a gratitude letter, a simple act of gratefulness requiring nothing more than a pen and paper (or smartphone) and about 15 minutes of your time.
Researchers discovered the amazing power of this practice when they asked 293 students seeking mental health counseling to participate in an experiment. Some received counseling, as they would have in any case. Some received counseling, but were also asked to write about their thoughts and feelings connected to negative experiences they'd had. A third group was asked to write a gratitude letter expressing their thanks to someone in their lives once a week for three weeks. Sending the letter, or not, was left up to participants.
"Significantly better mental health."
Most of the students who wrote gratitude letters chose not to send them. Even so, they experienced surprising benefits just from writing them. "Compared with the participants who wrote about negative experiences or only received counseling, those who wrote gratitude letters reported significantly better mental health four weeks and 12 weeks after their writing exercise ended," wrote Joel Wong and Joshua Brown, two Indiana University faculty members who worked on the research.
Even more surprising, writing the letters seemed to have long-lasting effects. Three months after the end of the experiment, the researchers followed up with some subjects, using an fMRI scanner to map gratitude in the brain and compare the brains of those who'd written the letters with those who had only received counseling. The letter writers' brain activity suggested that they continued to feel more gratitude in everyday life than the non-letter-writing control group. "This indicates that simply expressing gratitude may have lasting effects on the brain," the researchers wrote. While the study isn't conclusive, they added, it suggests that practicing gratitude might prime you to more readily feel gratitude in the future. "This could contribute to improved mental health over time," they wrote.
Ready to try writing a gratitude letter of your own? Pick someone in your life, near or far, living or dead. Then grab a pen and paper, and write a letter. Or, you could type it on a computer or smartphone, speak your message to a video or voice recorder, or even make a piece of artwork to tell that person how you feel. Try to limit your letter to one page (about 300 words), or about two minutes if you're recording it.
You'll get the maximum benefits, researchers say, if you share the letter with the person you wrote it for. I know that might not be easy -- giving someone a heartfelt message of thanks takes real courage and a willingness to be vulnerable. But it will also be a very powerful experience, no matter how they might react. So mail or email it, or better yet, read or play your message to the other person over the phone or on Zoom. If you can tell someone honestly just how grateful you feel, you may suddenly find it feels like Thanksgiving after all.
Nov 25, 2020