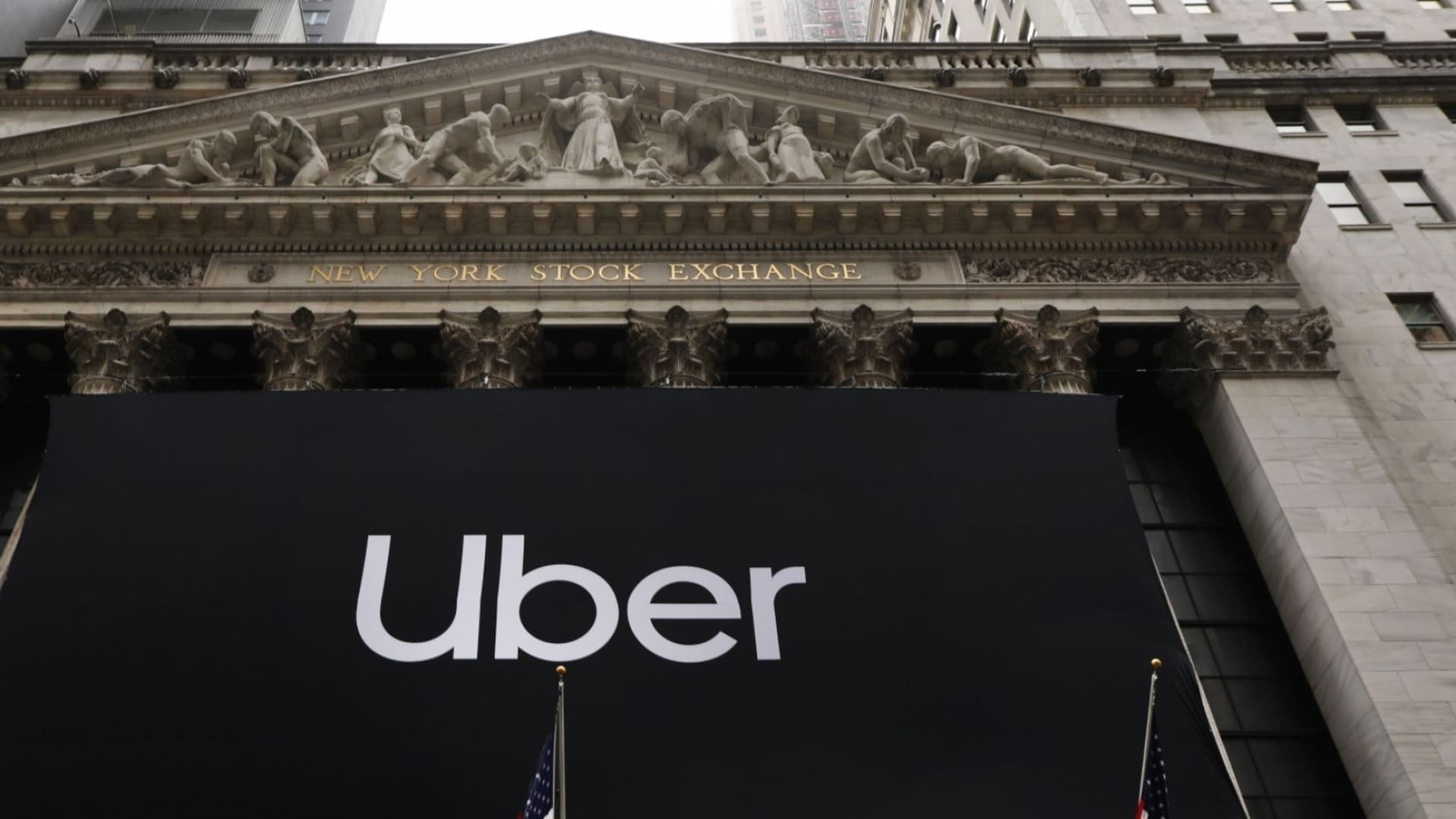 Uber announced Thursday that it lost $1.8 billion during the second quarter of 2020. Adjusted revenues were $2.24 billion, down more than 29 percent from $3.17 billion in the same period last year. That $1.8 billion loss translates to $1.02 per share, which was worse than analysts had predicted. As a result, Uber's stock price tumbled 5 percent in after-hours trading, though it has rebounded somewhat.
None of this had to happen, according to Bradley Tusk, founder of Tusk Ventures and an early investor in Uber -- Tusk traded his consulting services for equity when he helped the young company overcome regulatory hurdles in 2011. He now says that Uber could overcome its financial woes by embracing state and federal efforts to define drivers as employees, rather than fighting them, as the company is currently doing in California and Massachusetts. (He is no longer an Uber investor or partner.)
Uber's poor showing is partly brought on by the pandemic. With people around the world out of a job, working from home, curtailing travel plans, and generally going fewer places, demand for rideshare services has plummeted, causing the massive revenue decrease. Uber, which operates in cities around the world, saw rideshare demand pick up in some places where coronavirus concerns have eased in the second quarter. But as the United States remains crippled by Covid-19, rideshare demand is down by 50 to 85 percent in some major cities.
Rideshare, though, is only one side of Uber's business, which the company now calls Mobility. The other side, Delivery, (formerly Eats) consists of delivering restaurant meals and small packages. With people staying home during the pandemic, that business is booming. So much so that gross revenues for Delivery were much higher than those for Mobility -- and that's before Uber has completed its purchase of rival delivery company PostMates announced last month (which followed Uber's failed attempt to acquire GrubHub).
But while demand for food delivery will likely continue to soar for at least as long as the pandemic lasts, pricing remains a consistent problem. Consumers who'll gladly pay $20 or more to ride across town themselves balk at spending $5.99 to have their dinners make that same trip. Food delivery companies have made up for this price resistance by charging restaurants commissions on delivered food. But most restaurants have seen their dine-in business evaporate during the pandemic and are struggling to stay afloat, so they really can't afford these commissions. Some, in desperation, are standing up their own delivery services instead. In other cases, delivery companies are waiving the fees rather than drive restaurants out of business.
Once it owns PostMates, Uber will account for more than a third of the U.S. food delivery market, experts say, with only two large rivals, GrubHub and DoorDash. That may allow for some price increases to customers. On the other hand, consumers who are facing economic uncertainty and have extra time on their hands may turn to meal kits or even cooking from scratch rather than pay higher fees. This is why some observers believe that food delivery may never be profitable.
Could Uber drive Lyft out of business?
Uber has taken some cost-cutting measures, and CEO Dara Khosrowshahi said in a statement that he has "continued confidence that we will achieve adjusted EBITDA profitability before the end of 2021." (EBITDA stands for earnings before interest, taxes, depreciation, and amortization and adjusted EBITDA removes unusual one-time expenses or windfalls from the equation as well.) But, of course, adjusted EBITDA profitability is not the same thing as profitability. Tusk told CNBC that Uber will never be profitable "as long as they are coexisting and competing with Lyft in the U.S. market for ridesharing."
Both Uber and Lyft face lawsuits by California and Massachusetts claiming that rideshare drivers are really employees who have been wrongly classified as contractors. These lawsuits offer a unique opportunity to end the head-to-head competition, Tusk claims. He thinks Uber shouldn't try to win.
Today, many drivers work for both platforms as their status as independent contractors entitles them to do. "Rather than just doing what they've always been doing and keep failing, Uber's better off embracing the notion that their drivers become employees, force them to choose between driving for Uber or driving for Lyft, and use that to reduce the number of drivers on Lyft's platform," Tusk said. Doing that would "increase wait times, bring over more drivers, bring over more customers, and stop them being in this constant competition and price war with Lyft." In time, he believes, this strategy would drive Lyft out of business, leaving Uber to dominate the rideshare market and achieve real profitability at last.
Can this strategy work at a time when social distancing has led to plummeting rideshare demand? And if Uber adds millions of driver employees can it ever turn a profit? It's hard to say. But Tusk's advice is a useful reminder to every leader. Sometimes, instead of doubling down on an unsuccessful strategy it's wise to stop and think about turning that strategy on its head. You never know when that might lead to something completely different -- and better.
Aug 7, 2020