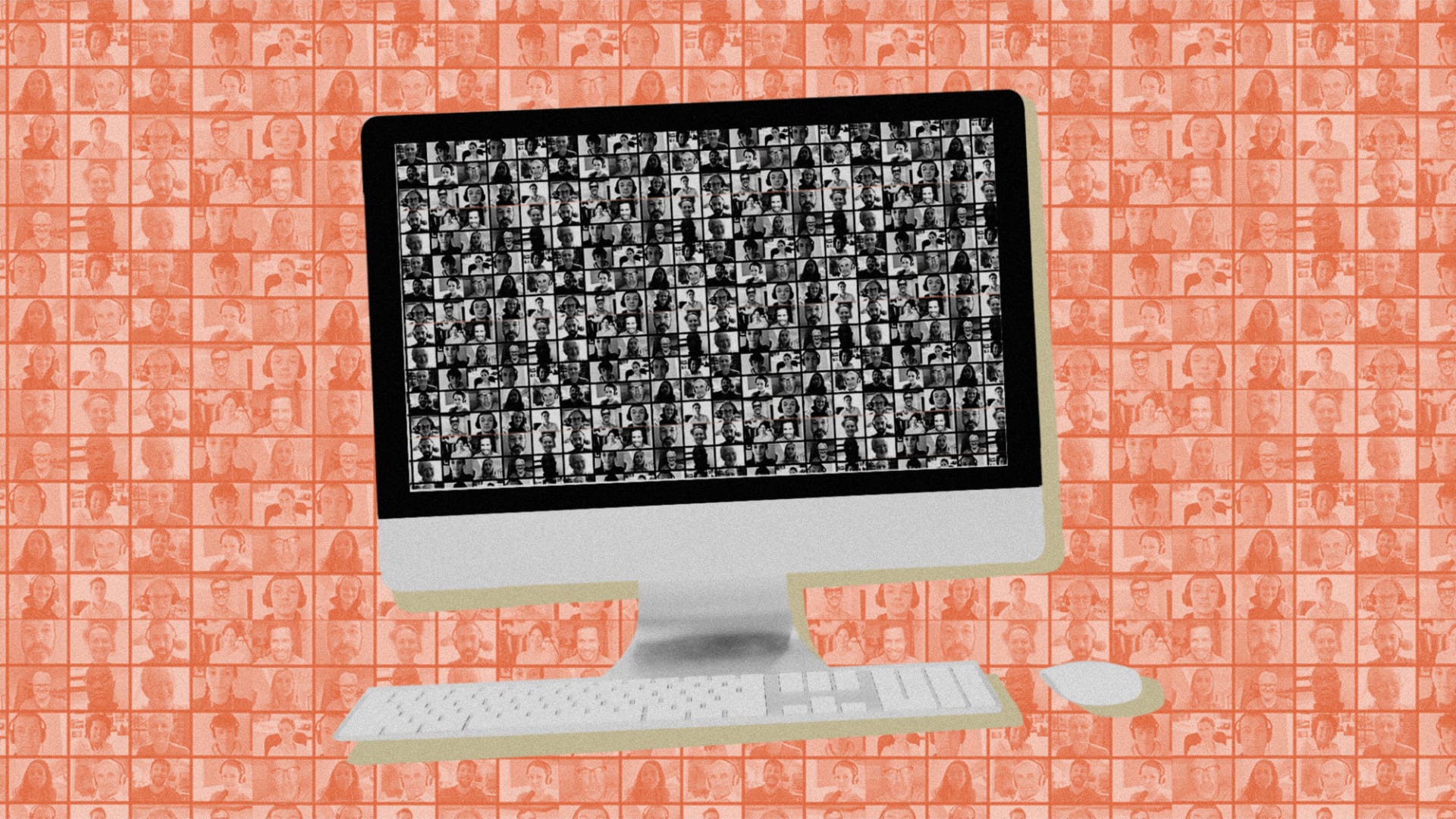 The Collision Conference was supposed to take place in Toronto this year. Instead, it all happened online, with 32,000 people in attendance. As an attendee and speaker, here's what I learned about running a successful virtual conference.
When I first agreed to attend the giant Collision Conference and moderate two panels while there, it meant flying to Toronto. But then Covid-19 happened, and the entire conference was moved online and renamed Collision from Home. Could anyone really create a virtual conference for 32,000 people with only a couple months' lead time? They could, and they did. Here are lessons you can use if you're planning a virtual event of your own.
1. The technology has to work right.
I can't stress enough how surprising it was that with 32,000 of us using the system over the same three days, it mostly worked without a hitch. On the first day, the system hung up a couple of times while I was trying to enter a session, but word went out to just keep refreshing, and sure enough I got in on the second or third try. That's impressive, because sessions typically had between 2,000 and 3,000 people watching them, many of them chatting in the chat box at the same time.
There were hundreds of sessions on 10 online channels over three days, and from what I could see, the event never got more than about five minutes behind schedule. One reason for this is that a large number of the sessions, including mine, were recorded a week or two in advance. This was possible because, even in person, most Collision sessions last 20 minutes or less and don't have a Q&A afterward. Instead, there were separate Q&A sessions, and those were live.
2. There's a tradeoff between learning and buzz.
Collision from Home was carefully designed to recreate the buzz and excitement of the in-person event as much as possible. They did this with lively videos interspersed between sessions. They also did it by running the mega-conference over three days, with all 10 channels running sessions simultaneously. With no promise of recordings afterward, you had to choose among the sessions you wanted to see or flit back and forth between them, much as you would at an in-person event. It was exciting but also exhausting, as sitting at the computer for a video conference can be. And of course, the moment I stepped away from my computer, I was no longer at the event, so that general sense of excitement you might feel attending a real-life conference didn't last.
By contrast, I'm also currently attending the virtual annual conference of the American Society of Journalists and Authors (ASJA). Without the pandemic, that would have happened in New York City in May. This is a completely different sort of event, with an audience of 500 or so--compared to the 25,000 who turned up at the last in-person Collision Conference--and longer, more in-depth sessions. Faced with the need to replace its in-person conference with a virtual one, ASJA made the interesting choice to stretch the conference sessions over three months, holding two or three every week. Although I'm a past president of ASJA and spent years on the board, I wasn't involved in planning the real or virtual 2020 conference, so the new format was as much a surprise to me as to everyone else.
The ASJA approach created less buzz than Collision, but allowed time to absorb more information and was much less tiring. Both have their advantages.
3. You have to help the audience connect.
If you think about it, most conference attendees could get much of the same information from many of the same speakers they see during conference sessions by reading the trade press, watching videos, taking classes, and in many other ways. So why do they travel long distances to attend a conference in person? The answer is almost always about networking, and the kinds of connections they make with other participants in hallways and cocktail parties, before and after the sessions. One challenge for every virtual conference is to recreate that sense of connection and opportunities to meet when everyone is sitting at home.
Collision, like many virtual and in-person events, allowed participants to make contact requests to other participants, but with a group that size, I found the contact requests flooded in at such a clip that there were too many to go through, so I wound up ignoring them. More interesting, though, was something called "mingle." The system would match you with another participant who might share your interests for a three-minute video chat. At the end of three minutes, the video cuts off, so you have to exchange contact information quickly if you want to continue the conversation. The system will then match you up for another three-minute chat and another and another for as long as you like. It's an interesting approximation of the casual conversations one might have with random fellow participants at an in-person conference.
Collision also allowed for attendees to chat among themselves during the presentations and to react to the session with a variety of emoji that appeared at the bottom of the screen. These included hearts, tomatoes, tears of laughter, and fire, among others. Those elements made me feel like part of an audience, rather than just someone sitting at a computer watching streaming video. They also made me a bit nervous to watch my own pre-recorded session and see how the audience reacted. Fortunately, nobody threw tomatoes.
Jul 17, 2020