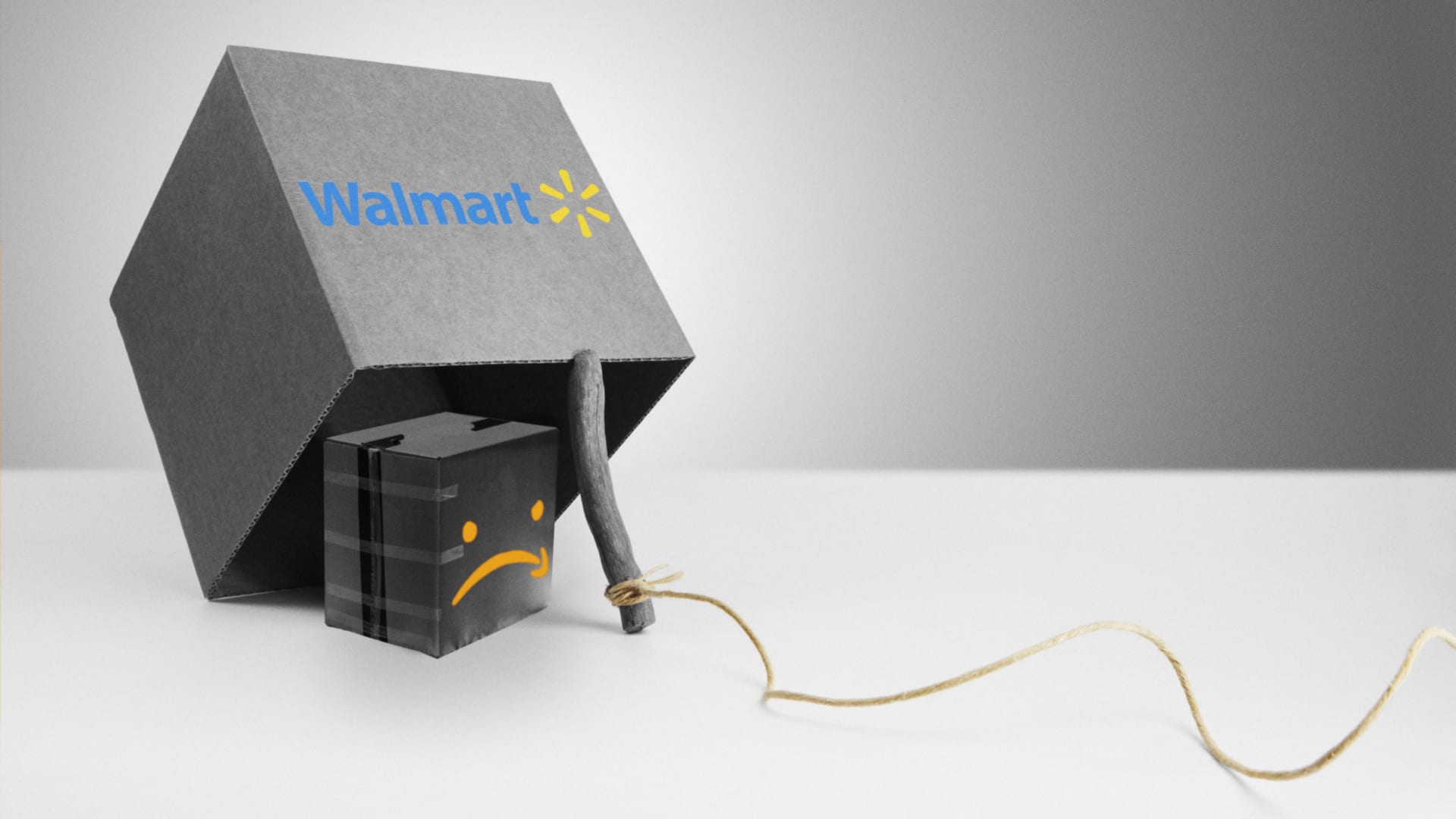 Walmart is launching a service named Walmart+ this month to directly compete with Amazon's popular Prime membership, according to Recode. The service will cost $98 a year and offer same-day delivery of groceries and other merchandise, early access to some Walmart deals, and, most important, a discount at Walmart gas stations. If the discount is significant, that could be enough to get consumers to sign up. It might even convince some of the 112 million Americans who already have Amazon Prime memberships to either switch to Walmart+ or subscribe to both. (Although Recode reports it has multiple unnamed sources who say Walmart+ will launch in July, a Walmart representative told Inc. that the retailer has no announcement about the program just yet. Back in February, it acknowledged that Walmart+ was in the works.)
It's usually bad for business when a big company lets a major competitor get a head start on a popular new product or service. In this case, Amazon has a head start of 15 years, having launched Prime in 2005. Amazon Prime has been hugely successful by any measure--one analysis from a year ago estimated that as many as 82 percent of U.S. households might have a Prime membership, and the number of Prime members has grown since then.
In the past few years, Amazon has been making a play for the lower-income shoppers who make up Walmart's traditional customer base. It began offering the option to pay $12.99 a month for the membership rather than the $119 annual lump sum. And it now offers Prime at a 45 percent discount to students and people on some forms of public assistance, as well as those on Medicaid. Recode reports that Prime members both spend more at Amazon and shop around less, making it an exceedingly powerful customer loyalty tool.
No choice but to compete with Prime.
According Recode, Walmart had long hesitated to offer a Prime-like membership program, fearing resentment from longtime shoppers who want good deals but either can't afford or don't want to pay for a membership in order to get them. But faced with the juggernaut that is Prime, Walmart leaders may well have decided they had no choice but to offer something similar.
Recode reports that Walmart+ perks will include same-day delivery on groceries and other items from Walmart Supercenters, some access to the company's two-hour delivery service, and both reserved slots and notification of open slots for grocery deliveries. Those last two items may be important to many shoppers who've struggled to get deliveries when they wanted them because of the surge in demand for grocery deliveries during the pandemic.
Walmart+ members will also have access to Walmart's Scan & Go service, which allows shoppers to pay for items with their smartphones and skip both lines and cash registers, much as they would at an Amazon Go store. Walmart had briefly launched Scan & Go two years ago before discontinuing it, saying that few customers were using it. It apparently plans to revive it for Walmart+ members.
Of course, Prime subscribers get more than discounts and free delivery, they also get free access to Amazon's huge library of Prime streaming video. Walmart apparently has plans to offer streaming video as well with Walmart+, but Recode's sources were not able to offer details.
Would all these perks be enough to persuade Amazon Prime members to either switch to Walmart or perhaps subscribe to both? Possibly not, but Walmart has one more perk to offer and for many customers, it could be the deciding factor. Recode's sources say that Walmart+ members will get a discount at the company's gas pumps. Depending on how big that discount is, it could be a real incentive to sign up for membership. The Bureau of Labor Statistics reports that the average household spent $2,109 for gasoline, motor oil, and "other fuels" in 2018, the last year for which this data is available. A 5 percent reduction in that expense would be more than enough to pay for the cost of Walmart+ membership.
Average gasoline expenses may be down since the pandemic, due to both falling oil prices and people driving less. Still, smart consumers will likely take a close look at that gas discount when deciding whether a Walmart+ membership is worth paying for. If Walmart handles it right, the answer may well be yes.
Jul 8, 2020